Cream soups are the base for hundreds of easy recipes made with pantry staples. Here are 10 easy cream of chicken soup recipes (and cream of mushroom, celery, etc) that are the most popular on Restless Chipotle.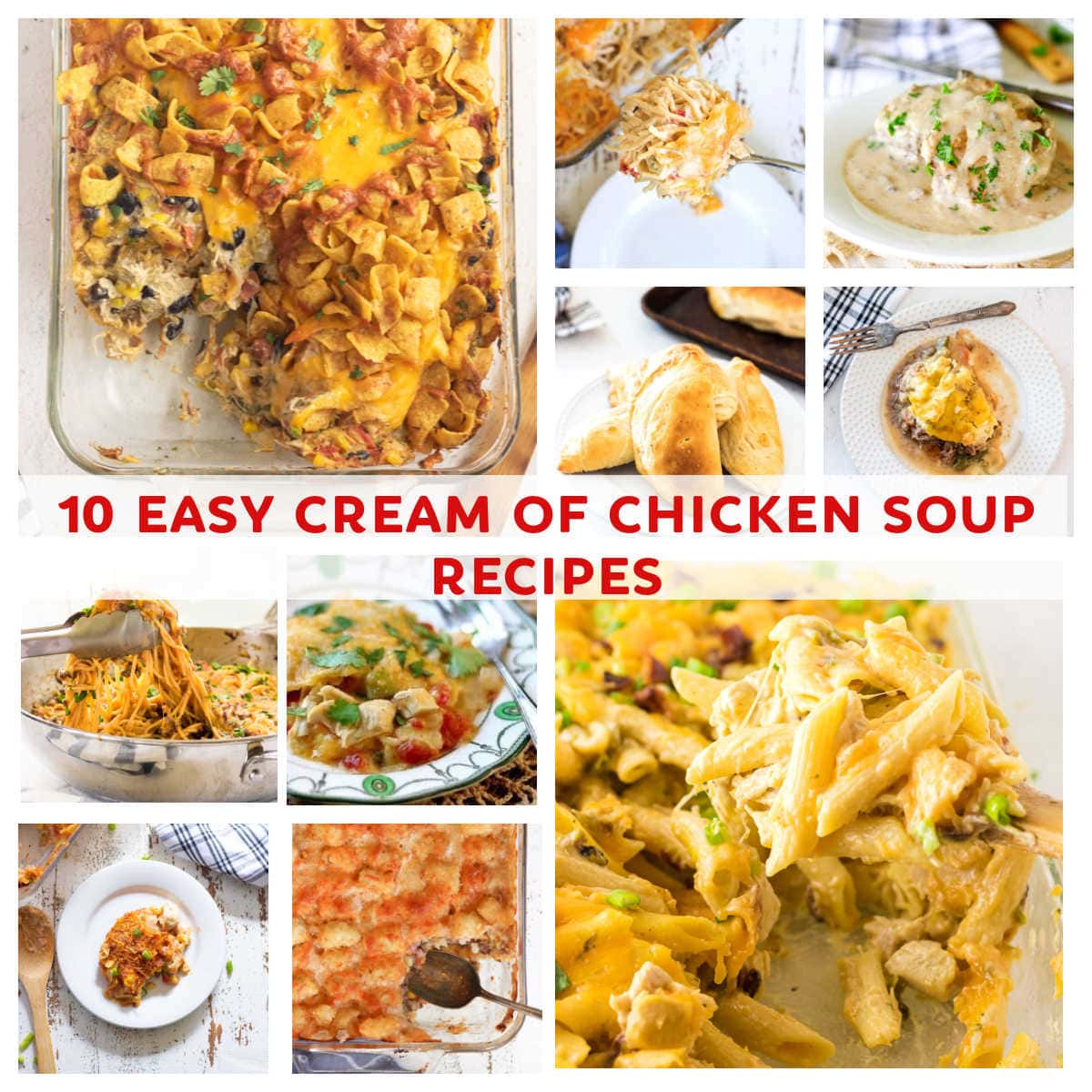 Jump to:
❤️ Why you'll love these recipes
Quick and easy without a lot of prep time.
Creamy comfort food flavors and textures.
Made with pantry ingredients you probably already have! Cream of chicken soup is easy to keep in the pantry so you always have it on hand for easy dinners.
If you have a can of cream of chicken soup you only need a few more simple ingredients to create hundreds of delicious recipes the whole family will love.
The possibilities for easy dinner recipes are endless!
Quick casseroles are the ultimate comfort food as far as I'm concerned. You can put some vegetables, a protein, and some kind of carbs in a casserole dish, stir in a can of creamy soup, pop it in the oven, and 30 minutes later you'll have a delicious meal.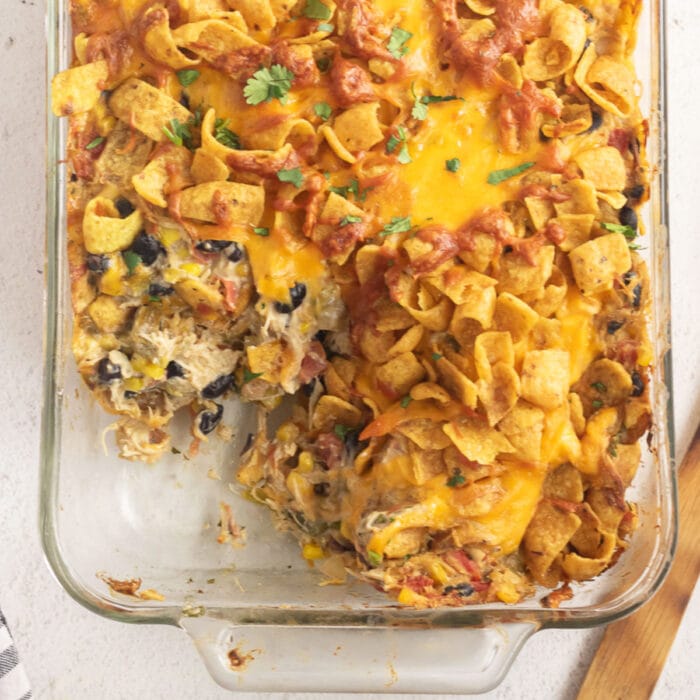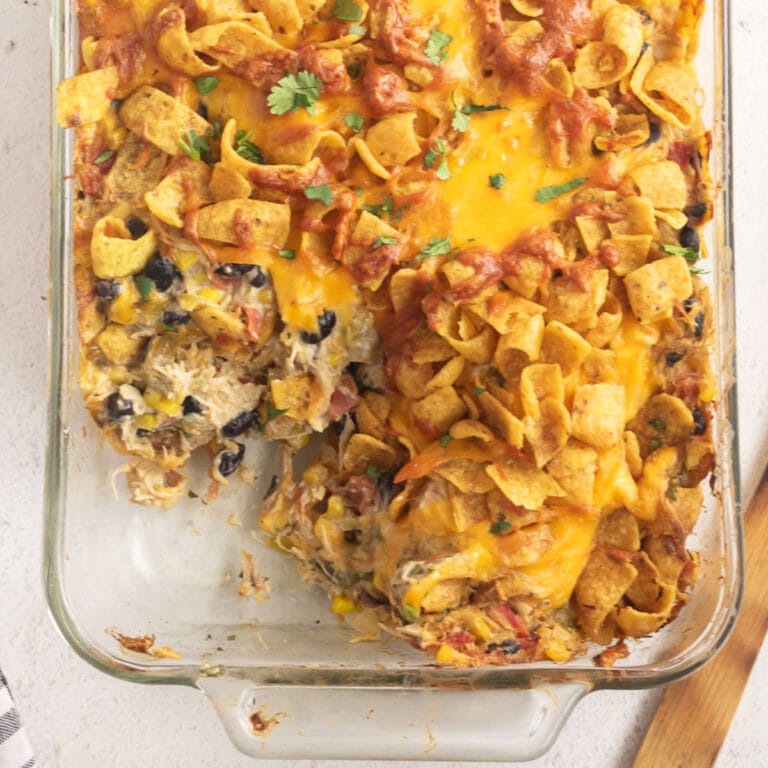 Frito Casserole
This creamy Frito chicken casserole is an update of a recipe I found in a 1950s Women's League cookbook. Cream cheese makes this extra rich and delicious.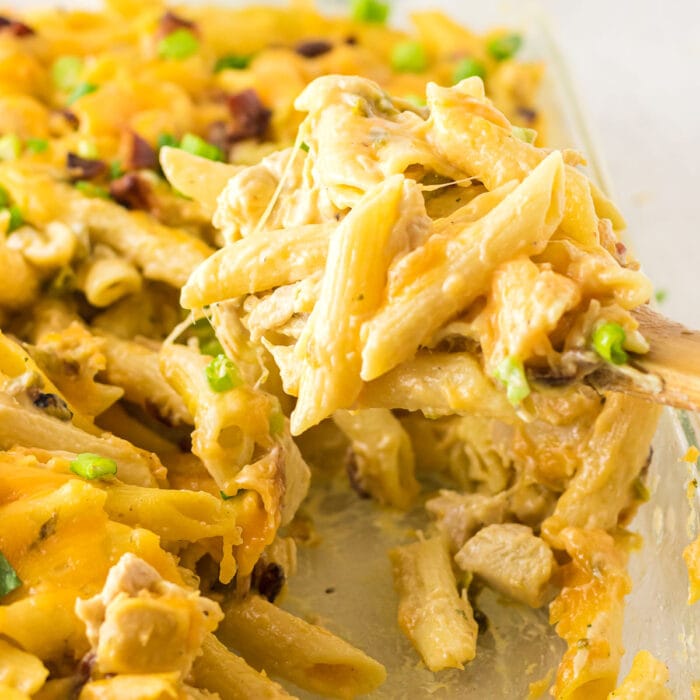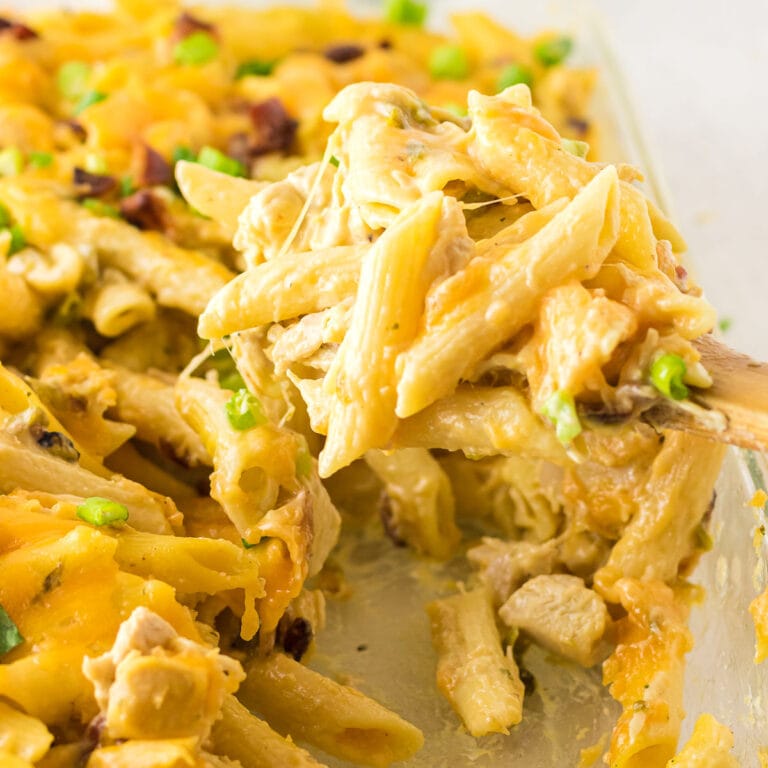 Chicken Bacon Ranch Casserole
What do you get when you pair cream of chicken soup, pasta, and cheese? This comforting Chicken bacon ranch casserole!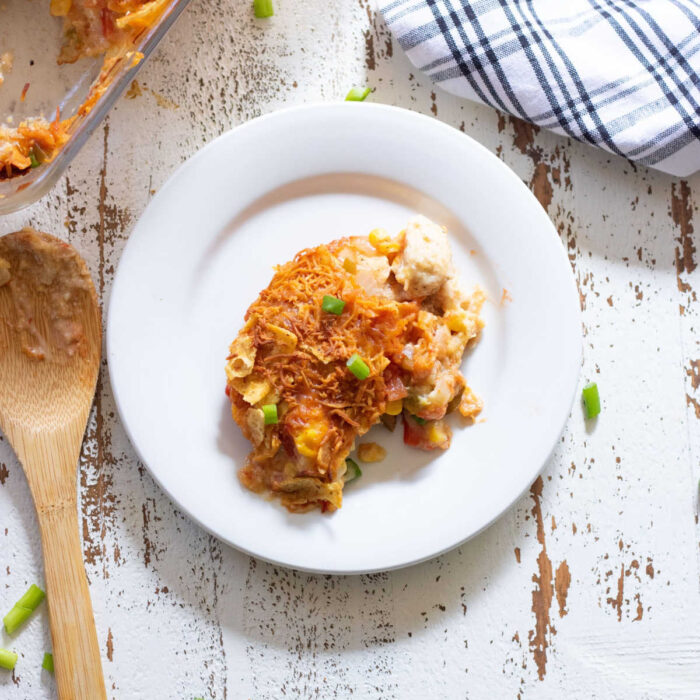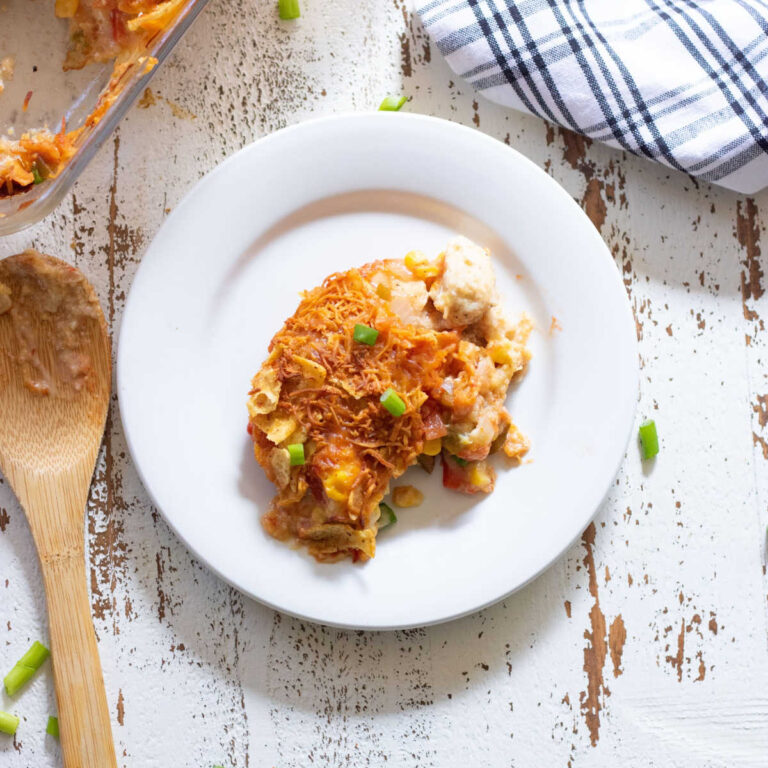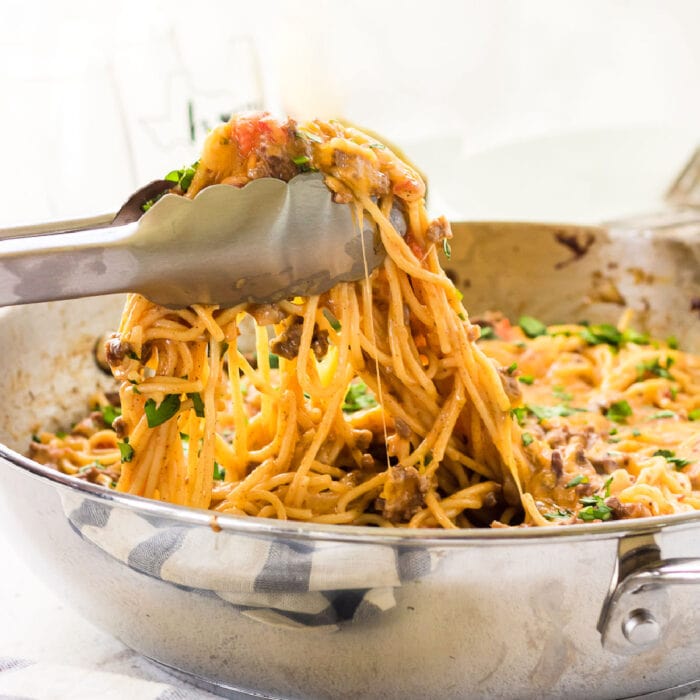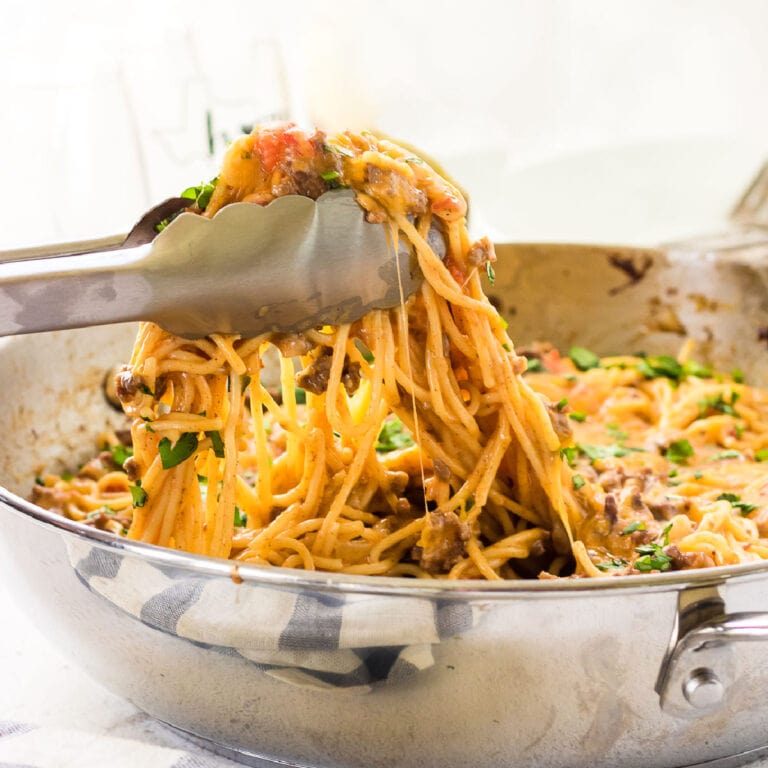 Taco Spaghetti
Easy taco spaghetti casserole goes together in just one pot in just 30 minutes! It's one of my favorite recipes for back to school.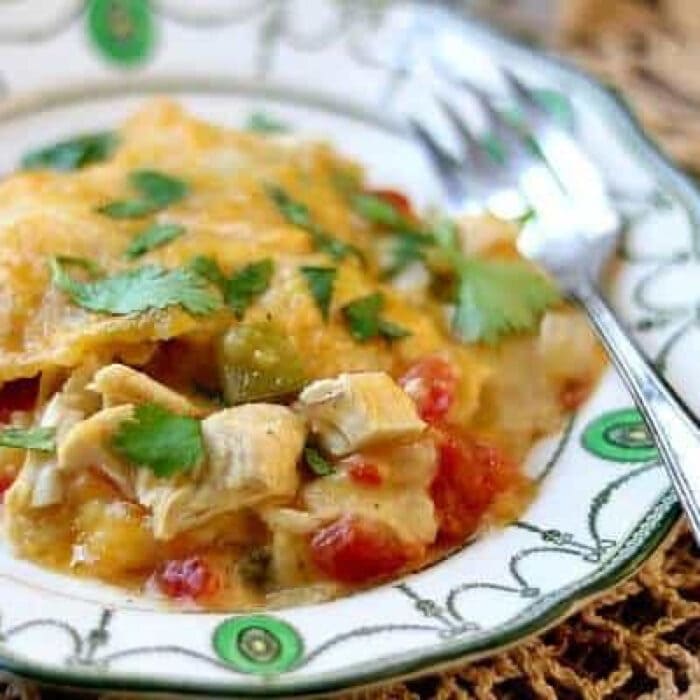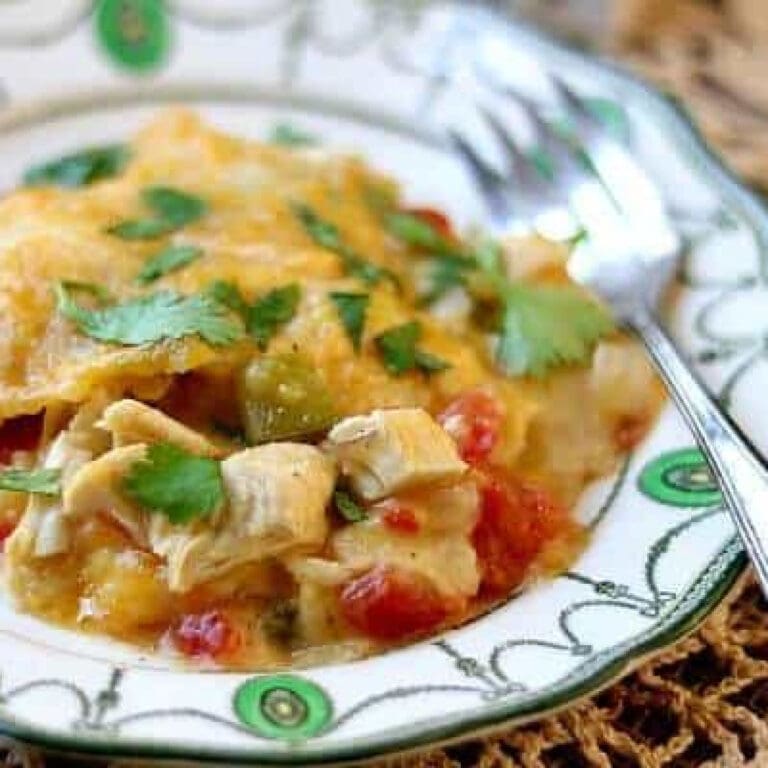 King Ranch Casserole
King Ranch casserole with Rotel is perfect for busy weeknights - and you can assemble it ahead of time!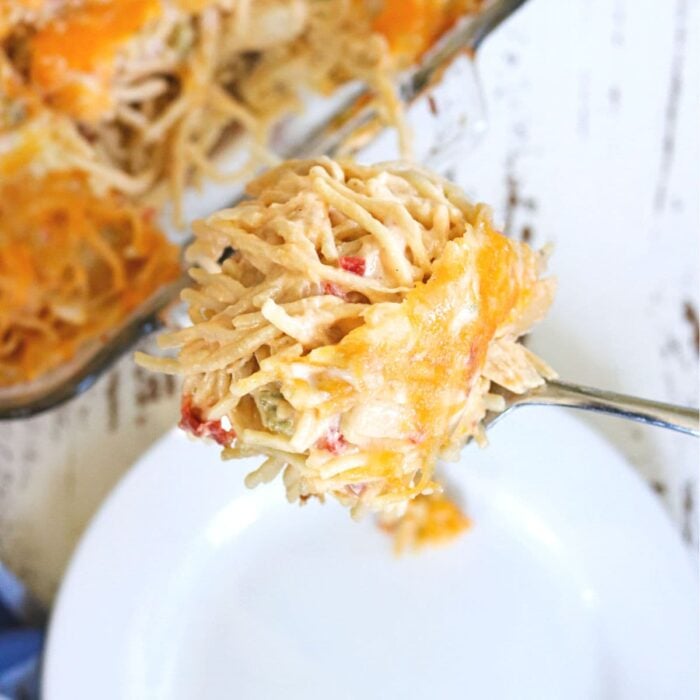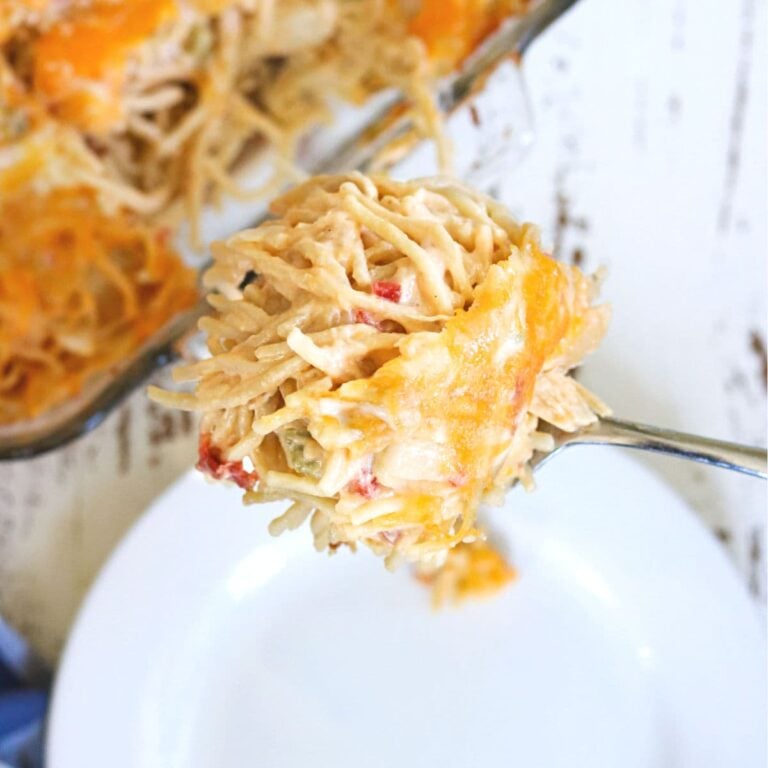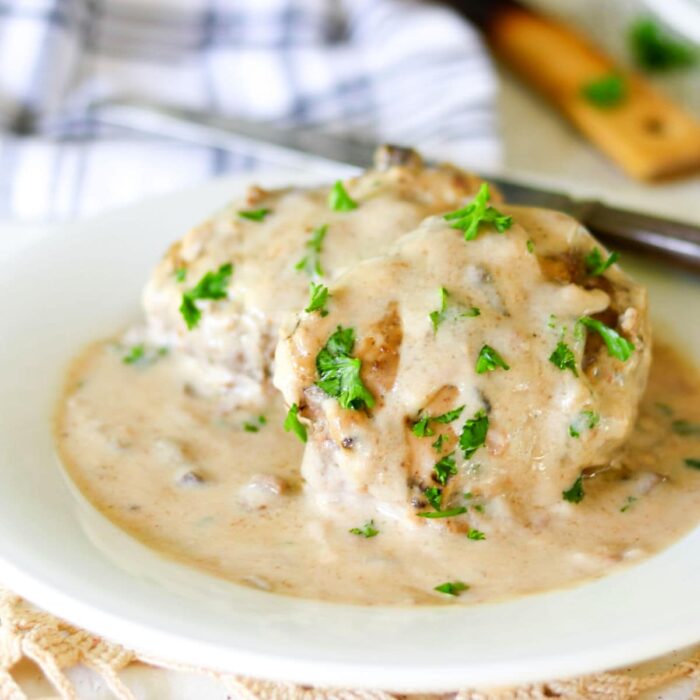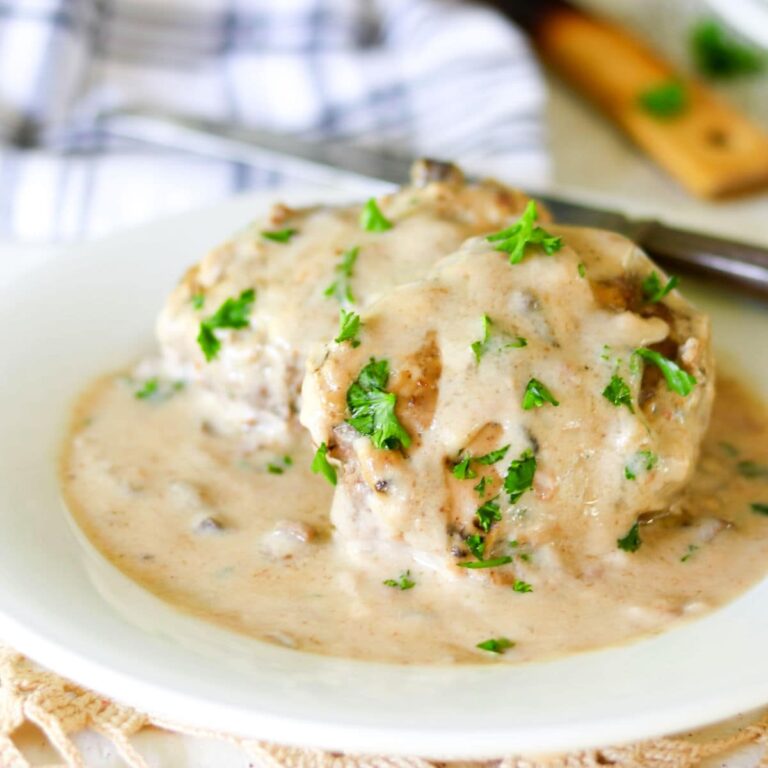 Crock pot Salisbury Steak
Old fashioned salisbury steak simmers in a creamy mushroom sauce all day in the slow cooker. This recipe does use cream of mushroom soup but you could use any cream soup.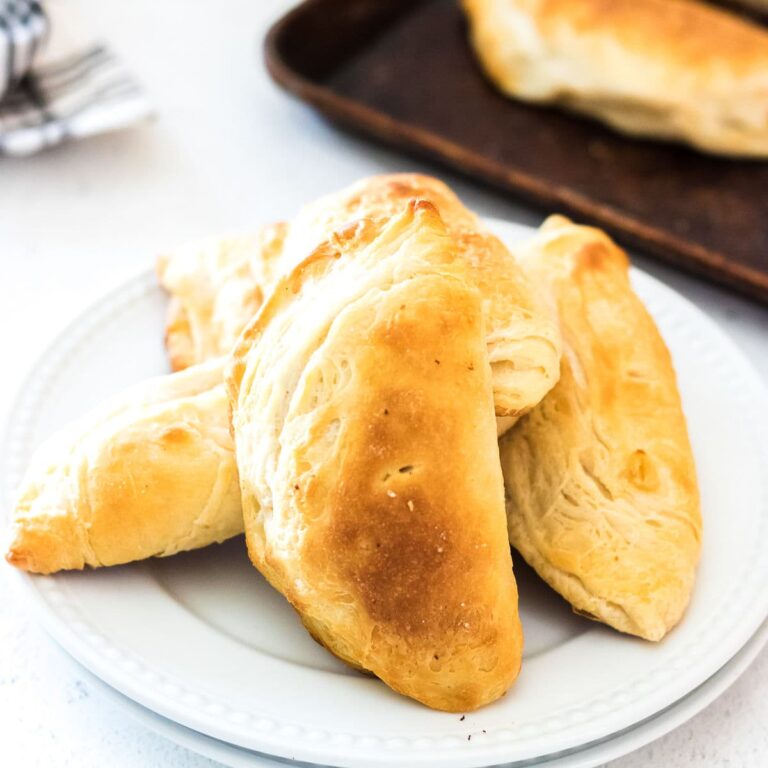 Chicken Empanadas
I love these super easy chicken empanadas for tailgating, game day, and anytime we need a meal on the go. A creamy mixture of cooked chicken breast and cream of chicken soup are baked inside fluffy biscuits.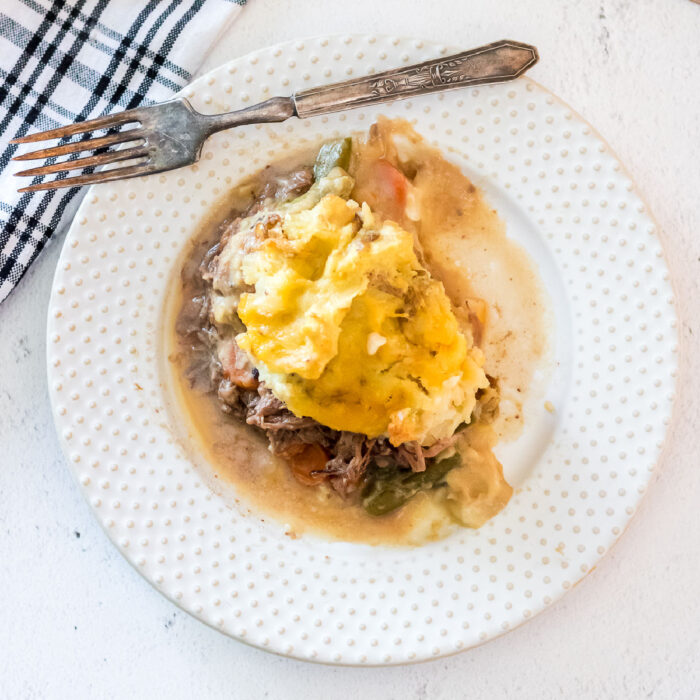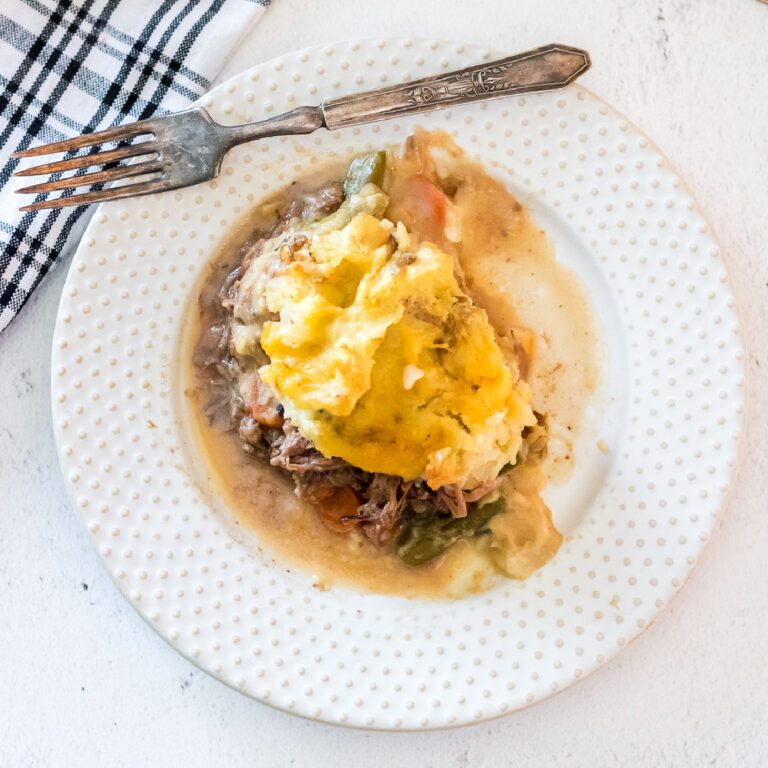 Shepherd's Pie
This Shepherd's Pie is the BEST way to use leftover pot roast!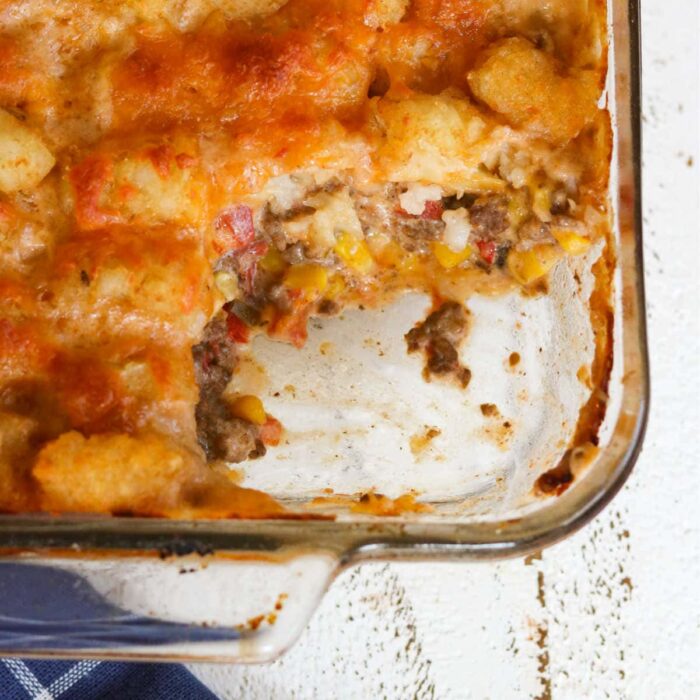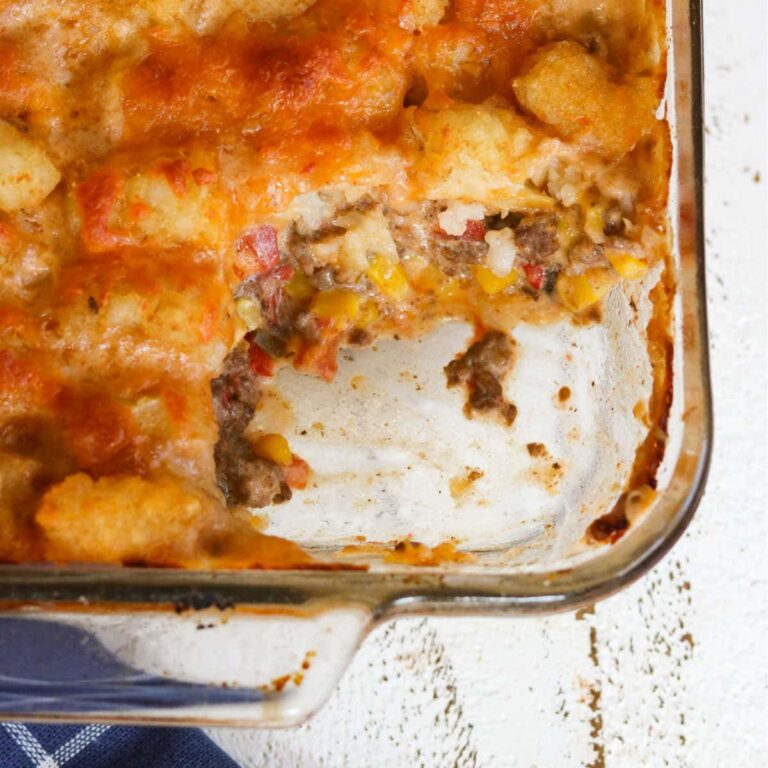 Cowboy Casserole
Cowboy casserole is a creamy combination of beef, cheese, and corn in a creamy sauce baked with Tater Tots on top!
💭 Things to know
A can of cream soup is a quick way to create a creamy sauce or gravy. For beef gravy you can add the beef flavor of Better than Bouillion to cream of mushroom soup and a little garlic powder to taste.
Make a quick meal with sliced deli turkey and a can of cream of chicken soup. Thin the soup out with a little milk and warm the sliced turkey in it. Serve over toast.
Casseroles with canned cream soups can usually be frozen without any problem but recipes with homemade versions can't. The sauce will break and get watery.
You can use this pantry staple to thicken watery gravies, too! Just whisk it in the gravy a tablespoon or so at a time until you get the texture you're looking for.
👩🏻‍🍳 Frequently asked questions
What is a good substitute for cream of chicken soup?
You can use an equal amount of sour cream as condensed soup. It will have a similar texture but you'll have to make up the flavor with seasonings.
Can you use cream of mushroom soup instead of cream of chicken?
Yes! You could also use cream of asparagus, cream of celery, or other cream soup varieties.
Enjoy 30 quick weeknight dinner recipes!