This page is an overview of the essentials for success you need to get the most out of Restless Chipotle. Please take a few minutes to read over this page, bookmark it for future reference, and refer to it often.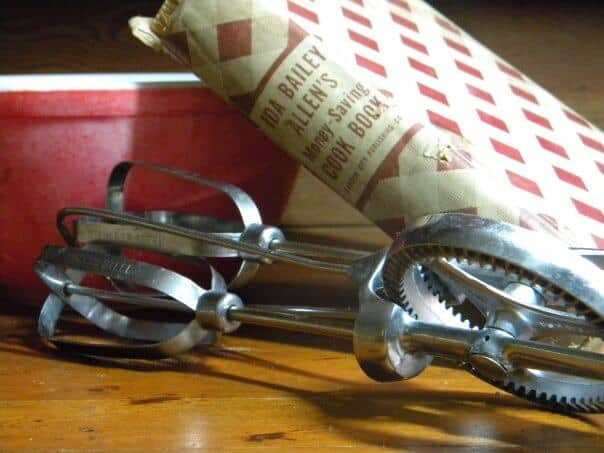 Table of Contents
The recipes on Restless Chipotle aren't difficult for the most part but there are some things that you'll need to know like pan sizes, basic ingredients, and tips & tricks that I've learned over the years.
How to Use the Recipes
You can find all of the recipes sorted by category in the recipe index.
Change Serving Sizes and Measurements
If you hover over the number of servings at the top of the recipe you'll be able to change the number of servings up or down and the measurements in the recipe will be adjusted at the same time.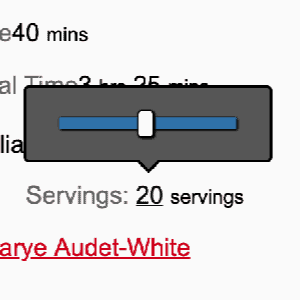 Save Recipes to Your Personal Recipe Box
You can save recipes, make menus, and even print grocery lists for the week from your personal recipe box.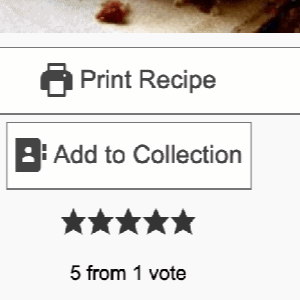 Access Your Personal Recipe Box
Accessing your personal recipe box is easy. Just click on My Recipe Box at the top of the page -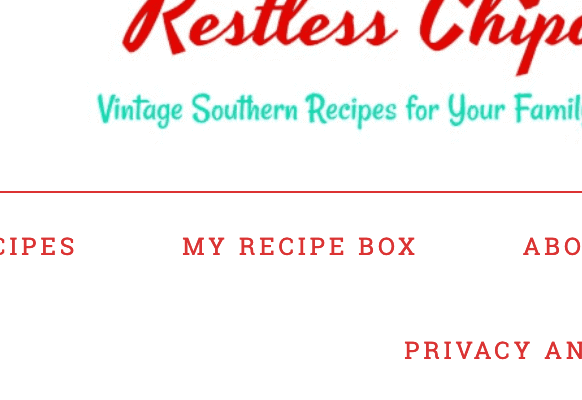 Create Shopping Lists from Saved Recipes
Go to your recipe box and click on the recipes you want to make a shopping list from. Then click on create list and print.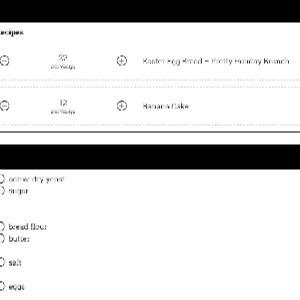 Essentials for Success
Recipes are tested several times and often tested by others that I've asked to test them. If you have a problem or a recipe seems to be missing an ingredient or instruction please just let me know. Human error thrives at my house.
ALWAYS read through the recipe twice before beginning. Make sure you understand the ingredients and techniques that are specified.
Measure all the ingredients before you begin. There's nothing worse than finding out halfway through a recipe that you need 2 cups of sugar and you only have 1-¼.
Don't make substitutions the first few times you make a recipe! They've been developed for success with the ingredients used. For example, please don't substitute milk + vinegar for buttermilk in the honey buttermilk bread recipe. It doesn't work as well.
Make sure the ingredients are at room temperature unless otherwise noted. This makes a big difference in the final product.
Measure correctly. Don't eyeball the measurements.
Techniques
So here's a list of pages and posts you might not otherwise see. Lots of information about lots of techniques.
Breadmaking
Basics
What's new? Check out my Restless Chipotle & Co. Store on Amazon where you'll find all kinds of nostalgic goodness! Thanks so much for being a part of Restless Chipotle!
Supplies
Here you'll find links to the products that I use in these recipes.
Sometimes brand doesn't matter but sometimes it does. If I've listed a brand here it's because it's the one I use exclusively and trust.
Thermometer - You'll need this for making candy, testing the temperature of liquids used in breadmaking, grilling meat...all kinds of things. Try the INSTANT READ THERMOMETER by Lucia's Cookware .
Bread Pans - I use the Pyrex ones because I think the bread bakes more evenly and the crust is better. I love those big rounded tops! I never had consistent success with the shape of bread loaves until I used glass. I only use the Pyrex ones. They are less expensive and nice and sturdy. I have 10 bread pans, all Pyrex, that I've used for at least 10 years with no mishaps. Pyrex 1.5-Quart Clear Basics Glass Loaf Pan (Set of 2)
Bosch Universal Plus - OK. Here's where I am spoiled. I have both a KA and a Bosch. The KA mixes up cakes, meringues, and light doughs beautifully but is not so great on heavy bread doughs. I know there are people who will disagree and that's fine...BUT... I make 6 pounds of whole wheat dough at a time in my Bosch and it kneads it to light airy perfection. My KA just can't keep up. If you rarely make bread then the KA is probably fine but if you plan on making yeast dough at least once a week I encourage you to save up for the Bosch. Once you try it you'll totally understand. Bosch Universal Plus Kitchen Machine will also make cookies, cakes, and meringues but I think the KA does those things better. The Bosch has a blender and a food processor attachment as well.
KitchenAid Pro Mixer - Yep, I have one of these, too. When it's time to make light batter items there is nothing that can touch this mixer. Mine is cherry red of course! KitchenAid Professional 600 Series 6-Quart Stand Mixer I also have the KitchenAid FGA Food Grinder Attachment because I like to grind chuck roasts for hamburger and make sausage.
Silicon Baking Mats - These make cookie making so much easier! They are also good for piping chocolate or royal icing decorations. Totally worth the money and they last forever. Silicone Baking Mat
Cast Iron - I love my cast iron skillet and my cast iron grill. I use them all of the time... and yeah, I stick with Lodge brand. The best thing is that, not only does it cook hot and evenly, you can just pop it in the oven to broil the top or finish the dish. Lodge Cast-Iron Skillet Lodge Cast-Iron Reversible Grill/Griddle
Bamboo Kitchen Tools - My husband bought me these as a no-reason gift and I was unsure about them but once I got used to using them I love them. I use them all the time. I have sensory processing disorder and there are some textures that I just can't stand but these are smooth and comfortable. They don't scratch pans, they don't get hot, and they clean up easily. I don't put mine in the dishwasher, though. 6 Set of Bamboo Kitchen Tools.
Le Creuset - I love this cookware. It lasts forever. I collect the pans and skillets one at a time because of the cost but it's totally worth it. Heats evenly, cleans beautifully, and I can get it in .... cherry red. Start with the Dutch oven and go from there. Le Creuset Round French (Dutch) Oven
Kitchen Scale - Making bread and other baked goods by measuring the weight rather than the volume is much more accurate. This scale is what I have and it even measures temperatures. It has a stainless steel bowl to put the ingredients in as well. At this writing (Dec. 2015) it's on sale from 51.99 to 17.99. Snap that up, y'all! Camry High Accuracy Digital Kitchen Food Scale
Of course you'll need measuring cups, measuring spoons, etc. but you certainly can choose what you like there. I do suggest you have glass measuring cups for measuring liquids. I have 1 cup, 2 cup, and 4 cup glass measuring cups then a normal set of measuring cups for dry ingredients.
Ingredients
Lavender Balsamic Vinegar - Lavender Balsamic Vinegar is fantastic! Oh, I like many different kinds of flavored vinegars but this is one I have fallen in LOVE with! The flavor is Floral, sweet and herbaceous.
Red Star Yeast - This is the yeast I use most of the time. I buy it in bulk from Amazon (which makes it VERY affordable) and it's always been good until it's gone. Keep it in a tightly sealed container in the fridge to keep it fresh unless you go through it as fast as I do. Red Star Active Dry Yeast
White Lily Self Rising Flour - White Lily is a MUST for real Southern biscuits.