Sponsored post written by me on behalf of Tyson® Foods, Inc. All opinions are entirely my own.
This Tex-Mex Eggs Benedict recipe is rich, delicious, and full of spicy Southwestern flavor. Poblano, sausage, English muffins, and poached eggs are enveloped in an easy, creamy queso. Plus I have a super easy way of making the perfect poached egg and I'm sharing my best tips. Don't miss the awesome sweepstakes below!
For this Eggs Benedict recipe you'll need: Jimmy Dean® Regular Premium Pork Sausage, Thomas'® The Original Nooks & Crannies English Muffins, eggs, poblano pepper, white American cheese, and canned diced chiles – you'll find everything you need for this recipe at your local Walmart.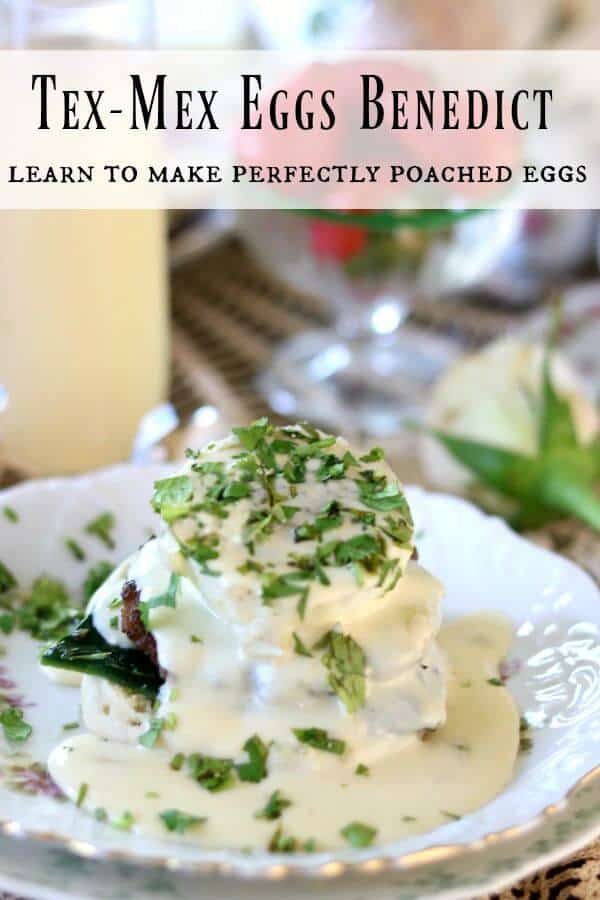 The Restless Chipotle Channel
Mother's Day is one of those holidays that we love to celebrate. It's still a simple day set aside to appreciate Mom with some flowers, a card, and a brunch or maybe a dinner. I loved making the day special for my mom every year!
The year after my mom passed away was unbelievably hard. I found myself in front of the rows of colorful cards with sentimental sayings ready to choose one until reality hit and I remembered that I would never again buy a Mother's Day card or a gift, or fix a special meal for my mom. For the next couple of years I enjoyed the cards and flowers that my kids gave me but there was always an empty feeling inside. It just felt weird to not be doing something for Mom, you know?
One day, talking to some friends, I realized I wasn't the only one feeling that weird emptiness on Mother's Day. We decided to get together and throw a Mother's Day brunch to honor our moms. We'd share our stories, memories of our mothers, and eat brunch. It was a win-win.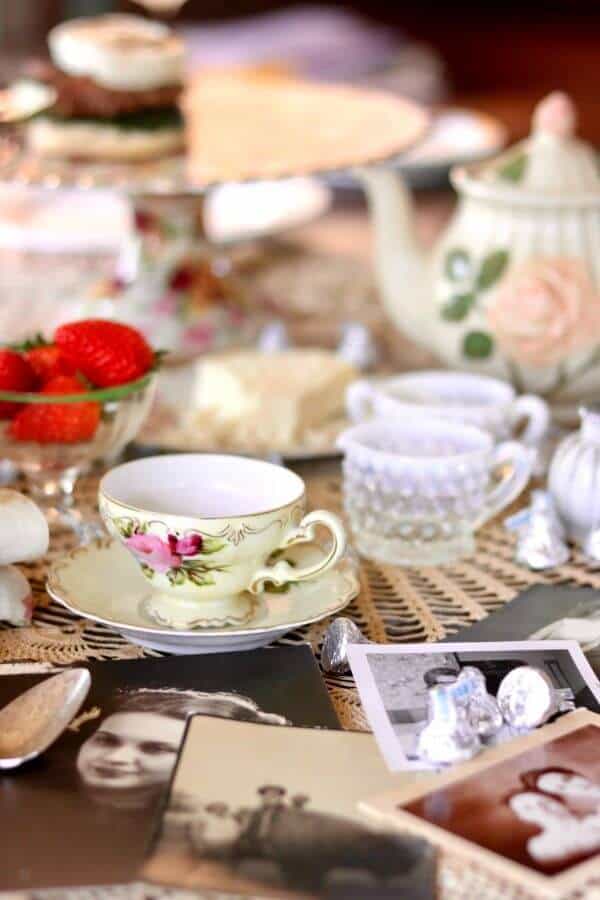 It's a fantastic way to continue to celebrate Mother's Day when your mom is … unavailable for whatever reason. This year I chose to make Tex-Mex Eggs Benedict, my own twist on the traditional brunch recipe. I headed to Walmart for supplies – they've always got exactly what I need and it's close by. So convenient!
I used Jimmy Dean Regular Premium Pork Sausage and Thomas' The Original Nooks & Crannies English Muffins. These are products that I've used for years and I've always been happy with the results I get whether I'm using them as ingredients in recipes or eating them at breakfast.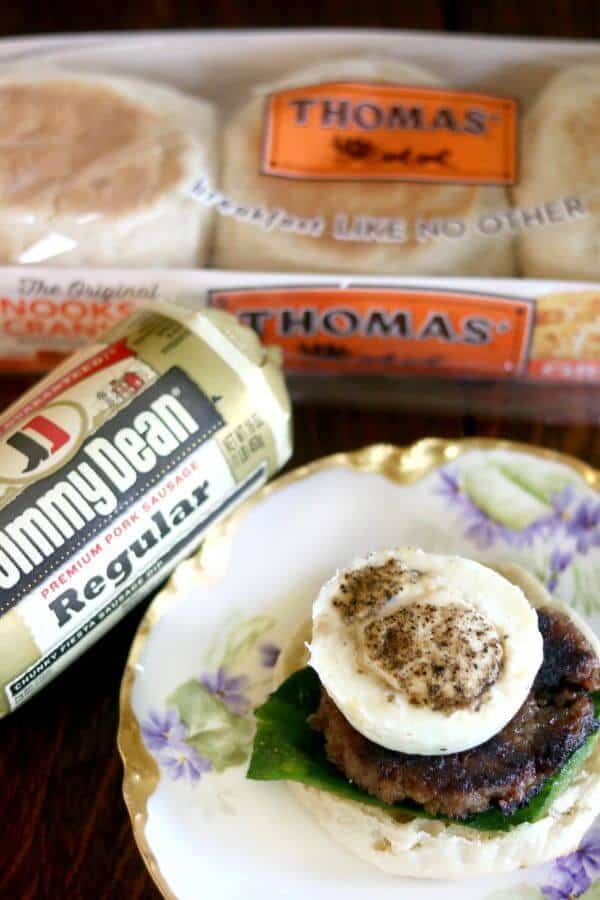 Tips for a Mother's Day Brunch without Mom
Whether you live across country and can't get home or you've lost your mom dealing with Mother's Day without a mother is just depressing. Sharing memories and anecdotes with friends can be the salve that soothes your heart.
Have everyone bring their favorite pictures of their mothers.
You can ask for the pictures a few days ahead of time and use them as fun place holders.
Keep it easy. Fruit is a great addition to the table and is both pretty AND delicious.
Grapefruit Mimosas are unique and delicious. Pour an ounce or two of grapefruit juice and fill with prosecco, champagne, or Moscato.
Fold a cloth napkin into a long rectangle. Knot it in the center and push a rose through the knot. Lay it on the plates for easy AND pretty place settings.
Have tissues on hand. They'll more than likely be needed.
If you use flower arrangements take them to a local nursing home and give them to residents when your brunch has ended. It's a great way to honor Mom AND make others happy!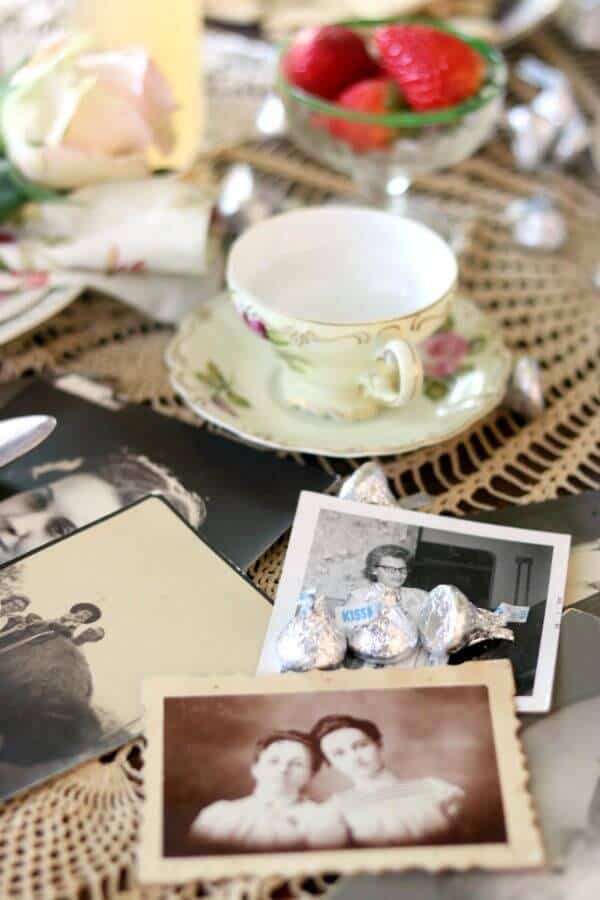 How to Make Perfect Poached Eggs
You can't have just any old egg when you're making Eggs Benedict — they have to be poached. Poached eggs can be a little tricky but you'll master it every time with these tips for making perfect poached eggs.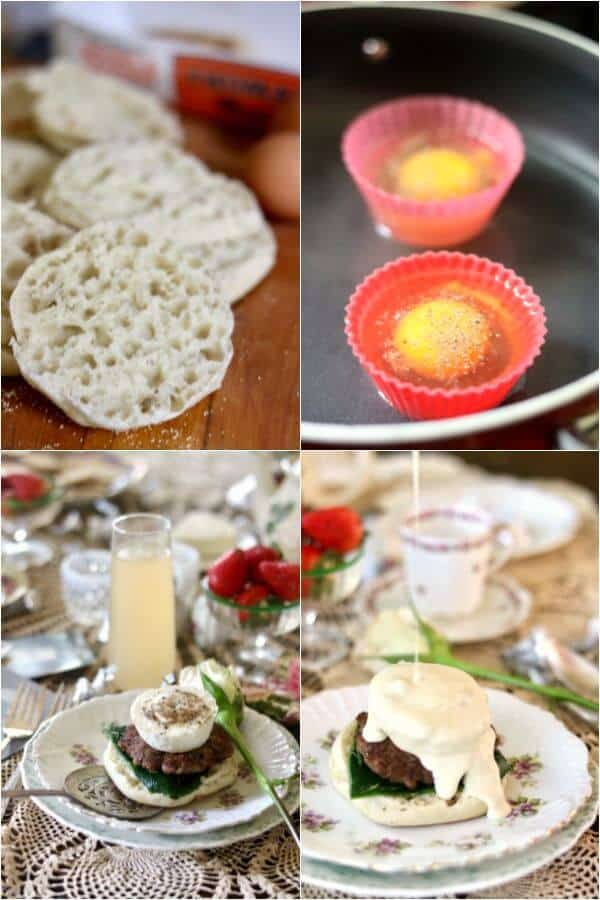 How to Make Perfect Poached Eggs
You can't have just any old egg when you're making Eggs Benedict — they have to be poached. Poached eggs can be a little tricky but you'll master it every time with these tips for making perfect poached eggs.
My Method
I like to make them in the little silicone muffin cups.
Spray the inside of the muffin cups with nonstick cooking spray and add a little melted butter.
Carefully break one egg in each muffin cup.
Sprinkle with salt and pepper.
Put about 1-inch of water in a shallow frying pan and add the cups.
Bring to a simmer and cover until the eggs are done to your liking.
They'll slip right out of the muffin cups and be the perfect shape.
Microwave Method for Poaching Eggs
Add a teaspoon of water to a custard cup.
Crack egg into cup.
Cover with plastic wrap.
Microwave for about 30 seconds.
Let stand a minute or two before using.
Classic Method
Place about 3-inches of water in a large saucepan.
Heat until the water simmers.
Crack an egg into a small bowl or cup.
Swirl the water in a circle with a spatula or spoon and carefully pour the egg into the center of the swirl.
Simmer for 4 to 5 minutes or until done to your liking.
Remove with a slotted spoon.
More Tips for Making Poached Eggs
Add a little vinegar to the water. It will help keep the egg together.
Keep the water at a gentle simmer.
Use eggs that are very fresh. The whites will stay together better.
Poach for 4 minutes for a runny yolk, 4 1/2 minutes for a creamy yolk, and five minutes for a firmer yolk that's still soft and custardy.
The more eggs you make the longer you'll need to cook them.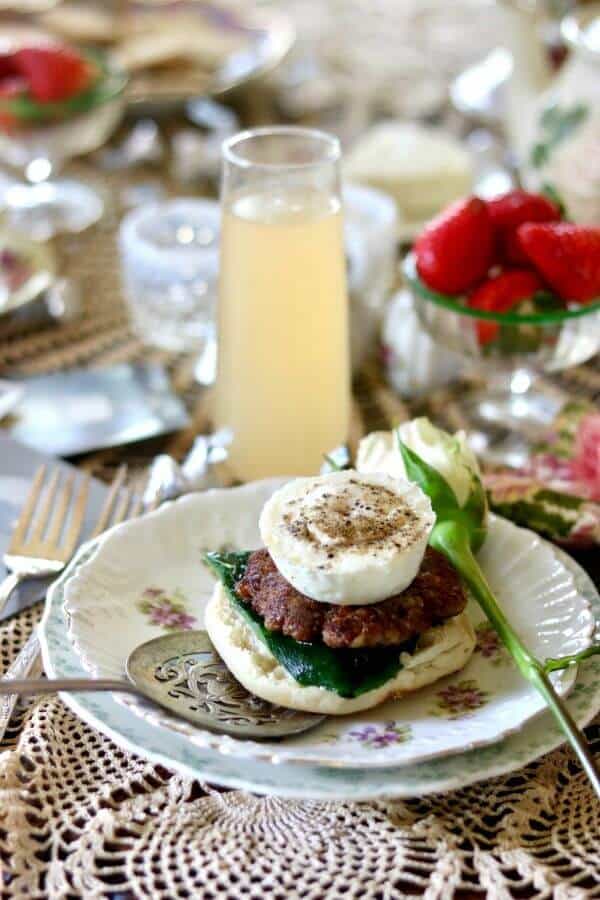 Tex-Mex Eggs Benedict Recipe
This Tex-Mex Eggs Benedict is a little different for the traditional recipe but it's definitely going to be a favorite. Thomas' The Original Nooks & Crannies English Muffins toast up crispy so they can handle the juicy sausage and creamy queso without getting soggy.
Speaking of the queso – you're going to have a ton left over, more than likely. You can use it as a dip or as an alternate sauce for enchiladas. I've even used in macaroni and cheese.
Keep the menu simple with fruit and your Eggs Benedict. If you'd like to serve something sweet my lavender shortbread cookies are perfect!
Print Recipe
Tex-Mex Eggs Benedict
Crispy toasted English muffins are covered with a fire roasted poblano, sausage patties, a poached egg, and a rich, creamy queso. Unique and delicious!
Ingredients
4

Thomas'® English Muffins

2

Poblano Peppers

,

,fire roasted

4

Jimmy Dean® sausage

,

,cut into patties and cooked

4

eggs

1

pound

white American cheese

8

ounces

diced chiles

14

ounces

evaporated milk

1/4

cup

cilantro

,

,chopped
Instructions
Easy Queso
Chop the cheese in small pieces.

Heat the evaporated milk and a heavy saucepan until it is just under a boil.

Stir the cheese into the evaporated milk.

Continue to stir until smooth - about 5 minutes.

Stir in the undrained chiles and set aside.
Poblanos
To fire roast the poblanos hold them over the flame of a gas stove until the skin is blistered and blackened. You can use a plumbers torch, or heat them in an iron skillet over high heat, as well.

When the poblanos are blistered put them in a plastic bag and seal. This will make the skin come off very easily. Leave them for about 5 minutes.

Remove skin and seeds. To remove skin just gently rub and it will come right off.

Cut each poblano in 2 pieces and set aside.
Sausage
Cook the sausage patties according to the directions.

Place the cooked patties on paper towels and set aside.
Poached eggs
Poach the eggs until the yolks are beginning to set.

Remove from the pan with a slotted spoon and drain on a paper towel.

Set aside.
Assembly
Toast the English muffins and place 1/2 on each plate.

Place 1/2 of a poblano on each English muffin.

Top with a sausage patty.

Top the sausage patties with one poached egg.

Spoon the queso over each egg.

Sprinkle with chopped cilantro and serve hot.
Notes
  Recipe will contain significantly fewer calories because you won't use ALL of the queso in this recipe on 4 servings.  
Nutrition
Calories:
775
kcal
|
Carbohydrates:
45
g
|
Protein:
38
g
|
Fat:
49
g
|
Saturated Fat:
26
g
|
Cholesterol:
305
mg
|
Sodium:
2341
mg
|
Potassium:
796
mg
|
Fiber:
3
g
|
Sugar:
15
g
|
Vitamin A:
38
%
|
Vitamin C:
67
%
|
Calcium:
152.2
%
|
Iron:
17.5
%