What's better than spicy, crispy, chewy cinnamon crackle cookies? How about a spicy, crispy, chewy cinnamon crackle cookie dipped in a shiny Mexican chocolate glaze?! This cookie recipe is for cinnamon lovers only! Special thanks to Imperial Sugar for sponsoring this recipe and post. You'll find the full crackle cookies recipe on the Imperial sugar website, along with hundreds of other yummy recipes!
For this recipe you'll need: unsalted butter, Imperial Extra Fine Granulated Sugar, eggs, vanilla, all-purpose flour, baking powder, baking soda, salt, cinnamon, chipotle powder, semi-sweet chocolate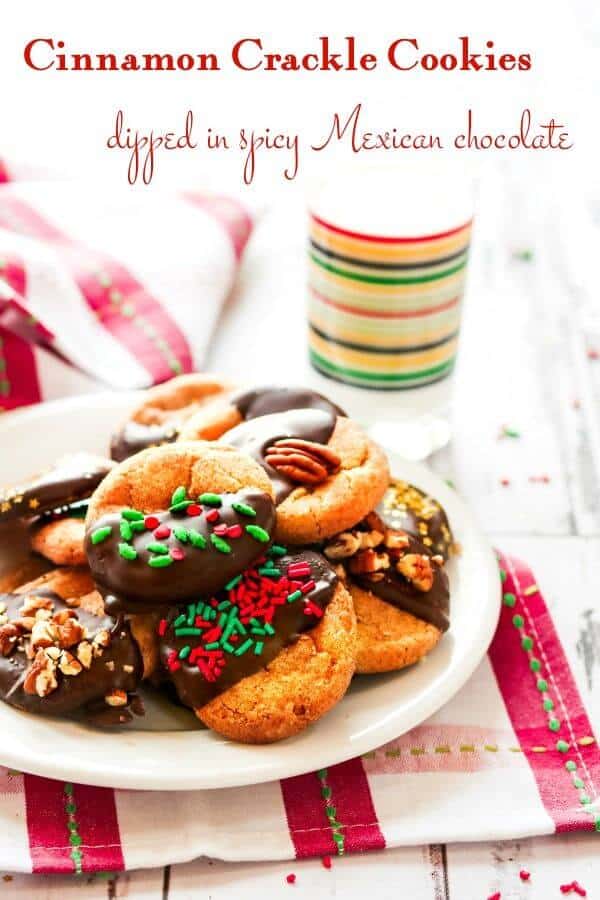 Cinnamon Crackle Cookies Backstory
I've always loved the scent and flavor of cinnamon. It's warm, spicy, and somehow just smells like home -- even if your home never smelled that way. It brings to mind country kitchens with checkerboard floors, chubby grandma's wearing flowered aprons, and a visual that's somewhere between a Norman Rockwell painting and a Farm Journal photograph.
Let's be real. Very few of us have been blessed with memories that include those kinds of kitchens - that's one of the reasons we make the foods that seem to to belong in them, right? It's like the food gifts us with those happy memories that we wish we'd had.
And so, cinnamon crackle cookies dipped in the richest, spiciest, chocolatiest, Mexican chocolate on the planet.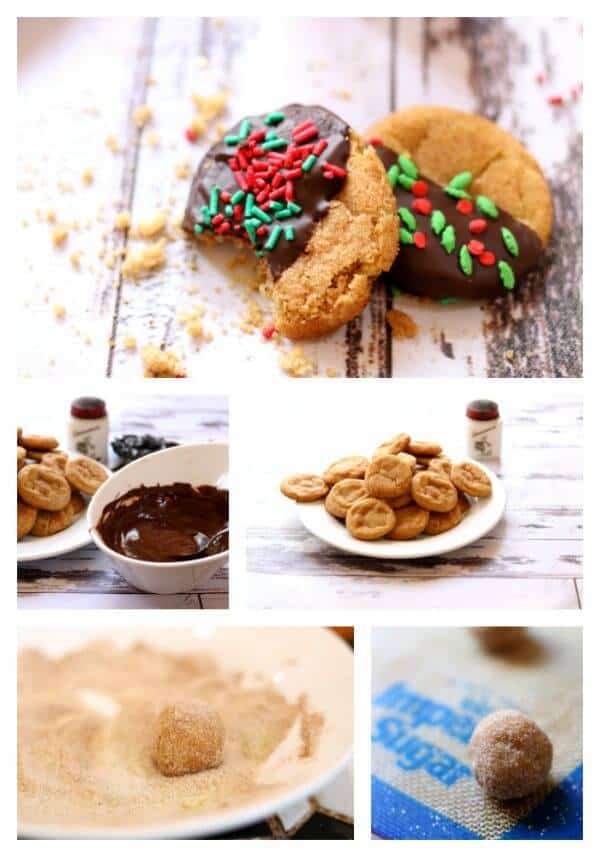 Tips for Making Perfect Crackle Cookies
This recipe is rated easy. It's a good one to make with kids - even the smallest small can roll the dough into balls or roll the balls into sugar.
Use baking soda and baking powder. Baking soda weakens the gluten and that helps the crackles to form properly but it needs the baking powder to rise properly.
Although the dough needs to chill to enable you to form the dough balls it's best to let the cookie dough balls come to almost room temperature before baking.
You can roll the dough balls in Confectioner's or granulated sugar before baking BUT I suggest granulated because the sugar dries out the surface of the dough, helping it to crackle better and giving it that thin layer of crispy sugar that we all love.
If your cinnamon crackle cookies don't crinkle enough at 375F try 325F for a longer period of time and see if you like them better.
Be sure to remove them from the oven when they are puffed and JUST done if you like chewier cookies.
Bake them one cookie sheet at a time. The successful crackle is all about the right temperature and timing!
You can freeze the cookie balls unbaked (before rolling in sugar) or freeze the cookies after baking. They'll be fine for 3 to 4 months.
Choose Your Cinnamon
First of all, did you know there are several types of cinnamon? Each has a slightly different flavor and level of spiciness.
Korintje cinnamon is the comfort food cinnamon that's sweet and delicate all by itself. This is the cinnamon toast cinnamon, the cream of wheat cinnamon, and the apple sauce cinnamon from our childhood. It's got a little spicy kick but not like Vietnamese cinnamon.
Vietnamese cinnamon is the strongest, richest, and sweetest cinnamon available. This spicy cinnamon holds it's flavor when paired with strong flavors and spices. That's why it's my choice in this recipe.
Ceylon cinnamon is a delicate cinnamon that has the flavor without the spicy kick. It has floral and citrus undertones and is considered the "real" cinnamon by many people.
My favorite, for these cinnamon crackle cookies, is Vietnamese cinnamon which gives them a little more flavor and holds up to the spicy Mexican chocolate glaze.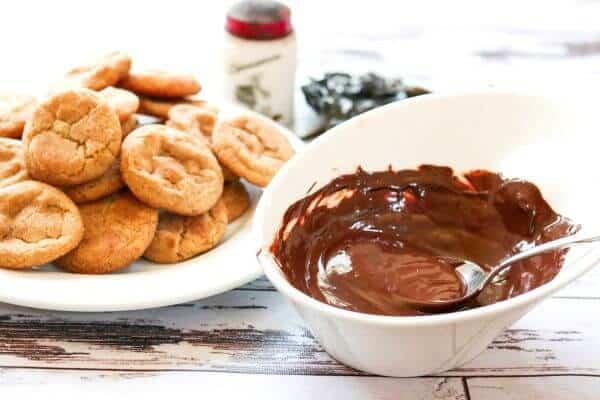 How to Make Crinkle Cookies
Making any type of crinkle cookies (crackle cookies) just couldn't be easier.
Follow your recipe for making the dough. Be sure to add ¼ teaspoon baking soda for every teaspoon of baking powder.
Chill for a couple of hours or overnight to make it easier to work with the dough.
Weighing the dough ensures that your cookies are all the same size and they will bake better. I made mine 0.5 ounces - about 1 scant tablespoon.
Roll the measured dough into balls.
Roll each ball in the sugar mixture and place 2-inches apart on a baking sheet that's been covered with parchment or silicone.
Preheat the oven to 375F.
Let the balls come to room temperature before baking.
Bake for 8 to 10 minutes, depending on the texture you like best.
Remove from oven and cool completely before moving them from the cookie sheet.
Baking Times
Everyone likes something different when it comes to cookie texture! I baked these for 4 different times so I could tell you how to get exactly what you want! Times were tested at 375F.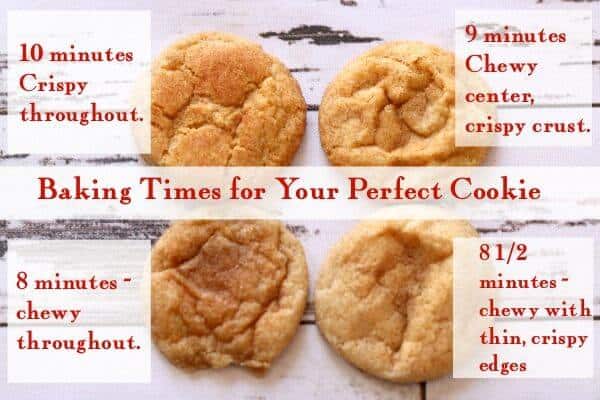 8 minutes makes for a very soft, chewy cinnamon crackle cookie.
8-½ minutes gives you a cookie that is soft and chewy in the center with thin, crispy edges.
9 minutes creates a cookie with a slightly chewy center and a crisp crust overall. I liked this best.
10 minutes results in a crunchy cookie.
You May Need...
The following are affiliate links. We are a participant in the Amazon Services LLC Associates Program, an affiliate advertising program designed to provide a means for us to earn fees by linking to Amazon.com and affiliated sites.
What's new? Check out my Restless Chipotle & Co. Store on Amazon! Thanks so much for being a part of Restless Chipotle!
I really like Vietnamese Cinnamon for this recipe. If you've never tried it please try it at least once! It's easy to get on Amazon.
More Cinnamon Recipes from Restless Chipotle
Here are some of my very favorite cinnamon recipes here on Restless Chipotle!
This cinnamon sugar quick bread from Lil Luna is on my list to try soon.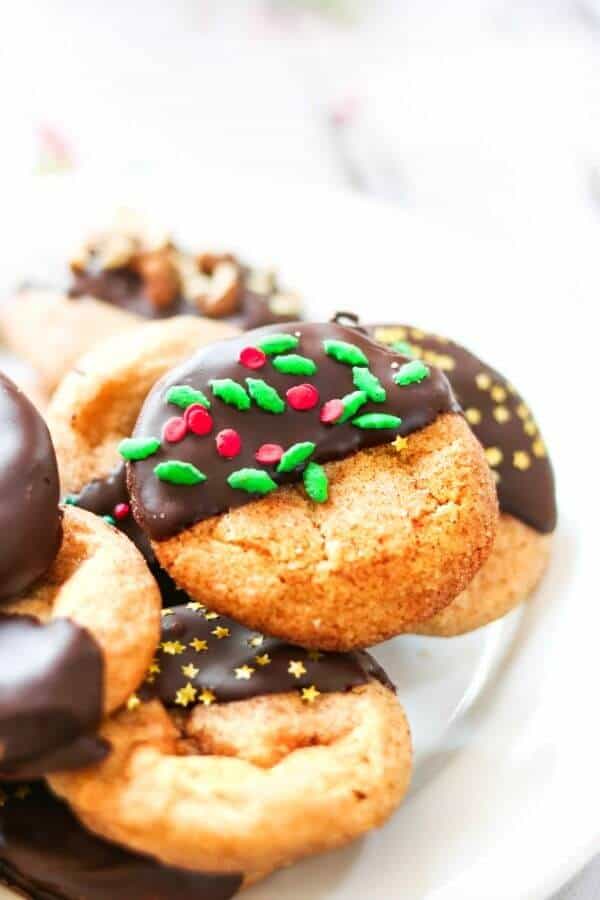 Cinnamon Crackle Cookies Recipe
This really is an amazing cookie for the holidays or any time. I like to dip the cooled cinnamon crackle cookies halfway in the chocolate and then decorate the chocolate half - but you can dip them all the way in or not at all - it's up to you. When you make these, and I know you will, please tag me on Instagram - marye_restlesschipotle. I'd love to see what you've done!
The full crackle cookies recipe is over on the Imperial Sugar site so be sure to go give it a try.