You'll love these mouth-watering southern Easter side dishes that will have your taste buds begging for more! Many can be made ahead, most are easy, and all of them are guaranteed hits!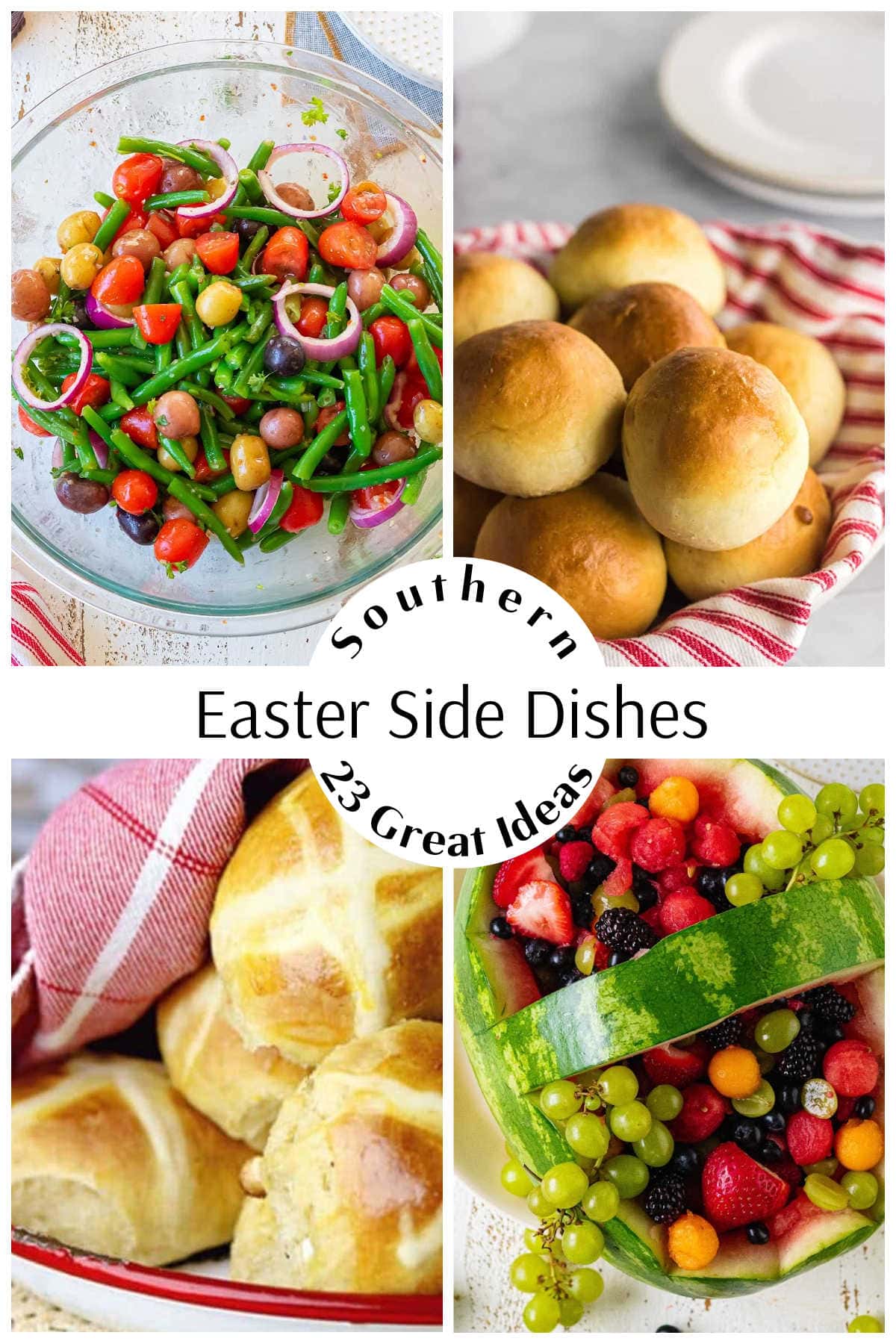 Jump to:
The Best Southern Easter Side Dishes
Potlucks and church suppers are a big part of southern culture all year but especially around Easter.
That big, southern Easter dinner wouldn't be complete without delicious side dishes. These are so easy and most of them can be made ahead of time.
That means you can just sweep out of the house, casserole dish in hand, and head for your event without a second thought.
Maple roasted carrots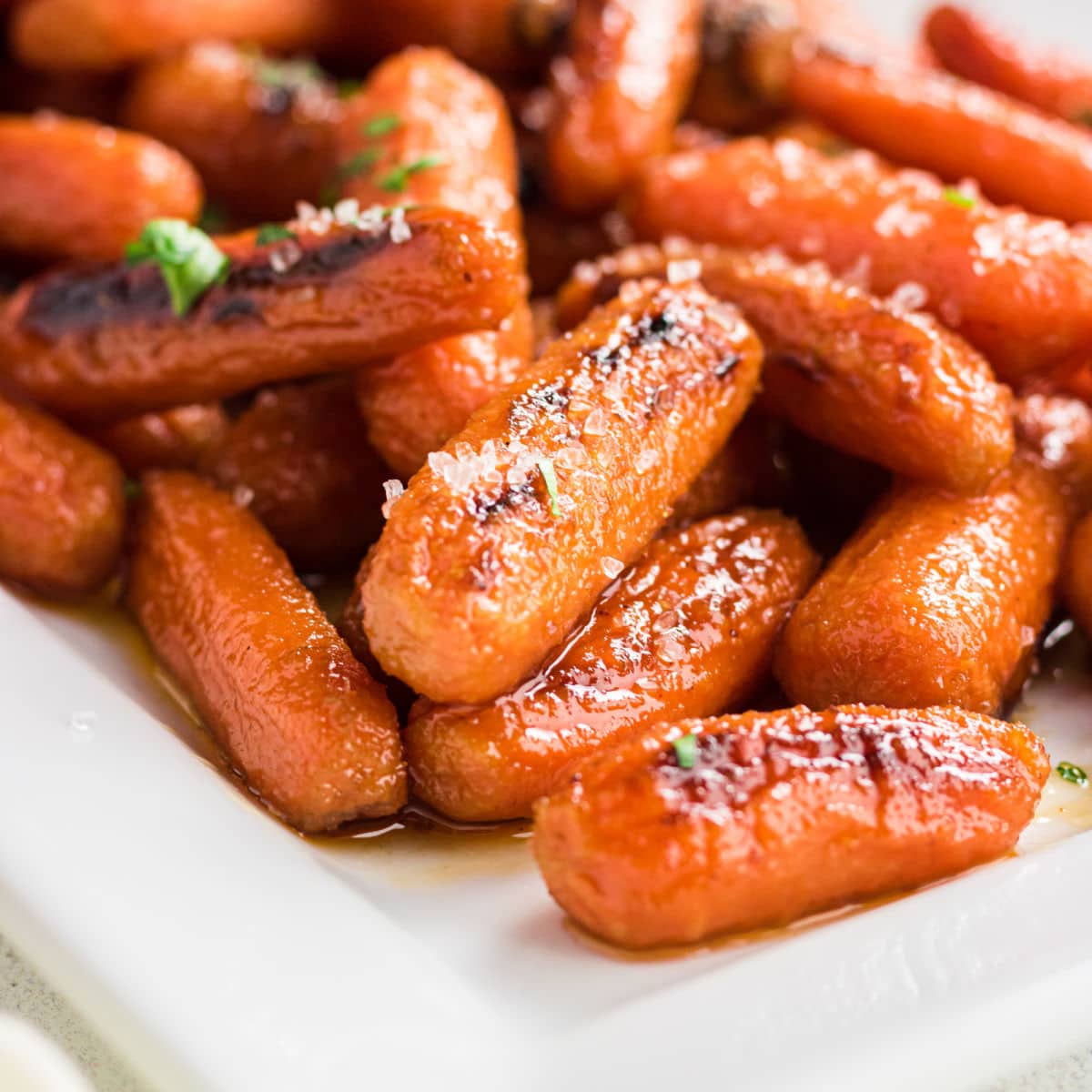 Recipe: Maple Roasted Carrots
The maple syrup and brown sugar glaze perfectly complements the sweetness of these roasted carrots. Of course, this recipe is Southern, so we add a pinch of warm spices for balance and extra flavor!
Plus, baby carrots don't require any peeling or cutting, so adding them to your holiday menu is a no-brainer. This easy recipe saves you time so you can relax and enjoy a special meal with your family.
Broccoli casserole with Ritz crackers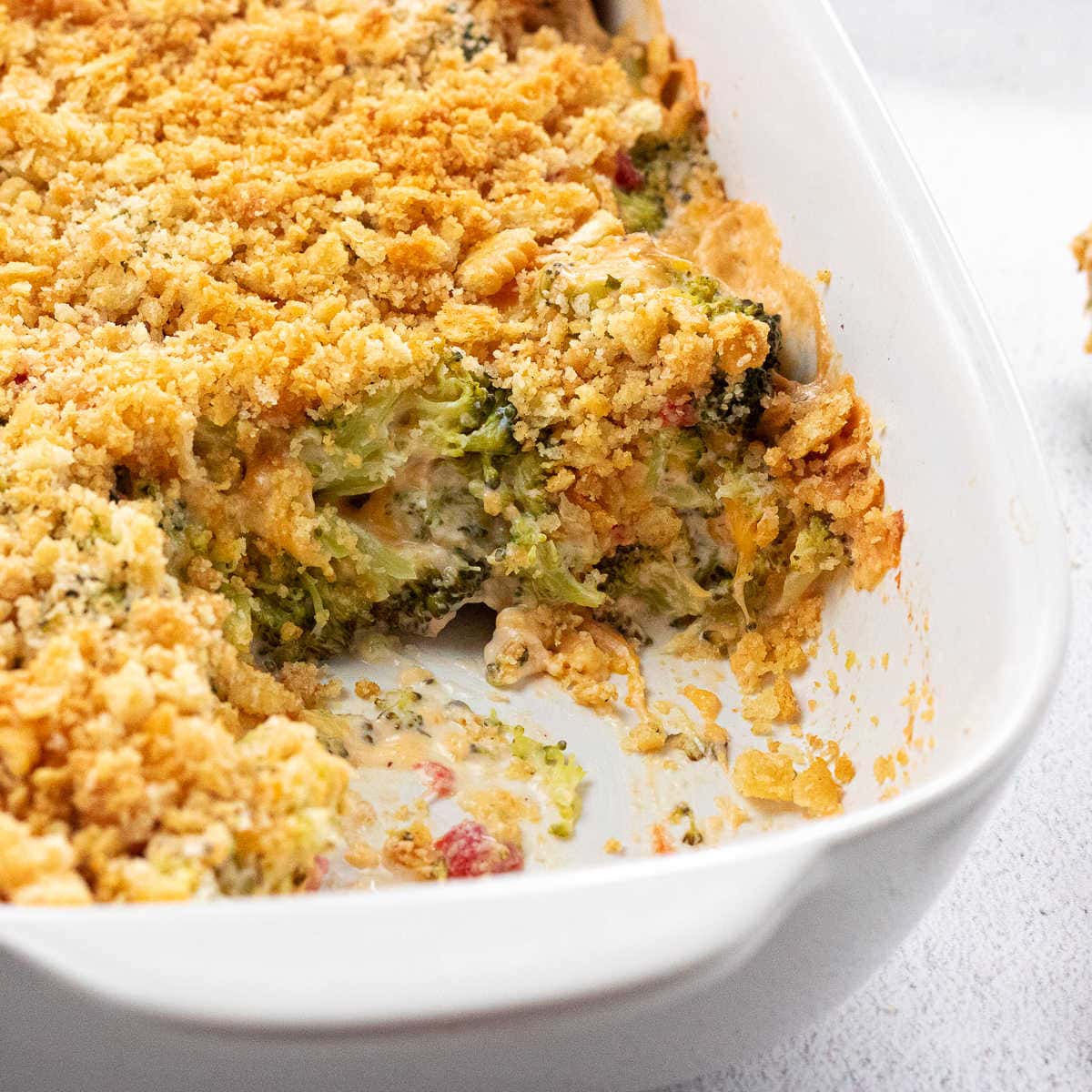 Recipe: Broccoli Casserole with Ritz Crackers
Broccoli casserole is one of those delicious side dishes that will make everyone go back for seconds. It has the perfect combination of tender veggies and a creamy, Ranch-based cheese sauce, all topped off with rich and buttery Ritz crackers.
Southern creamed corn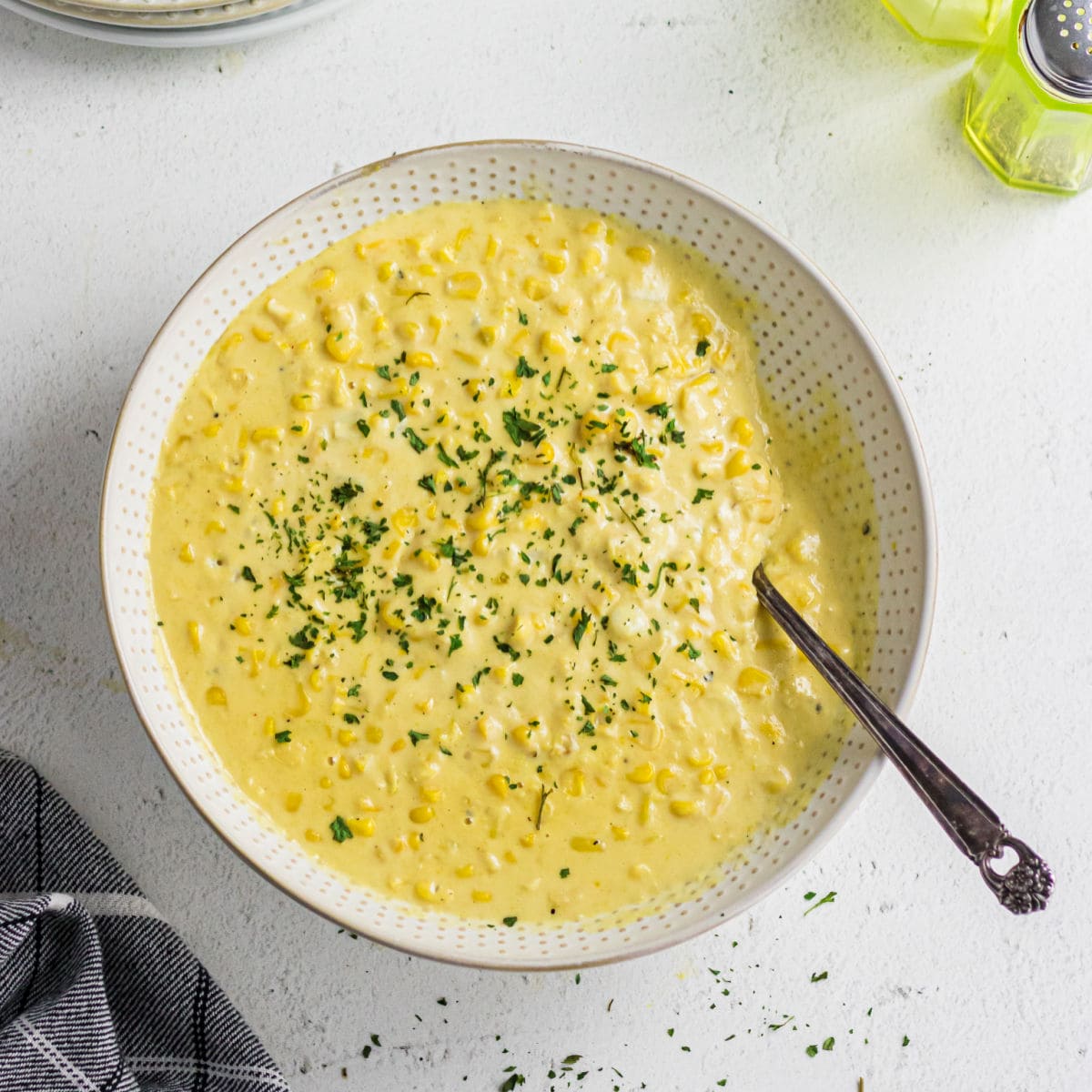 Recipe: Southern Creamed Corn
Creamy and decadent, this easy side dish only takes about five minutes to prep. Plus, corn tastes fabulous alongside an Easter ham!
Want to know our family secret? It's the combination of butter, cream, and honey that makes Southern creamed corn a must for your holiday meal.
Pea Salad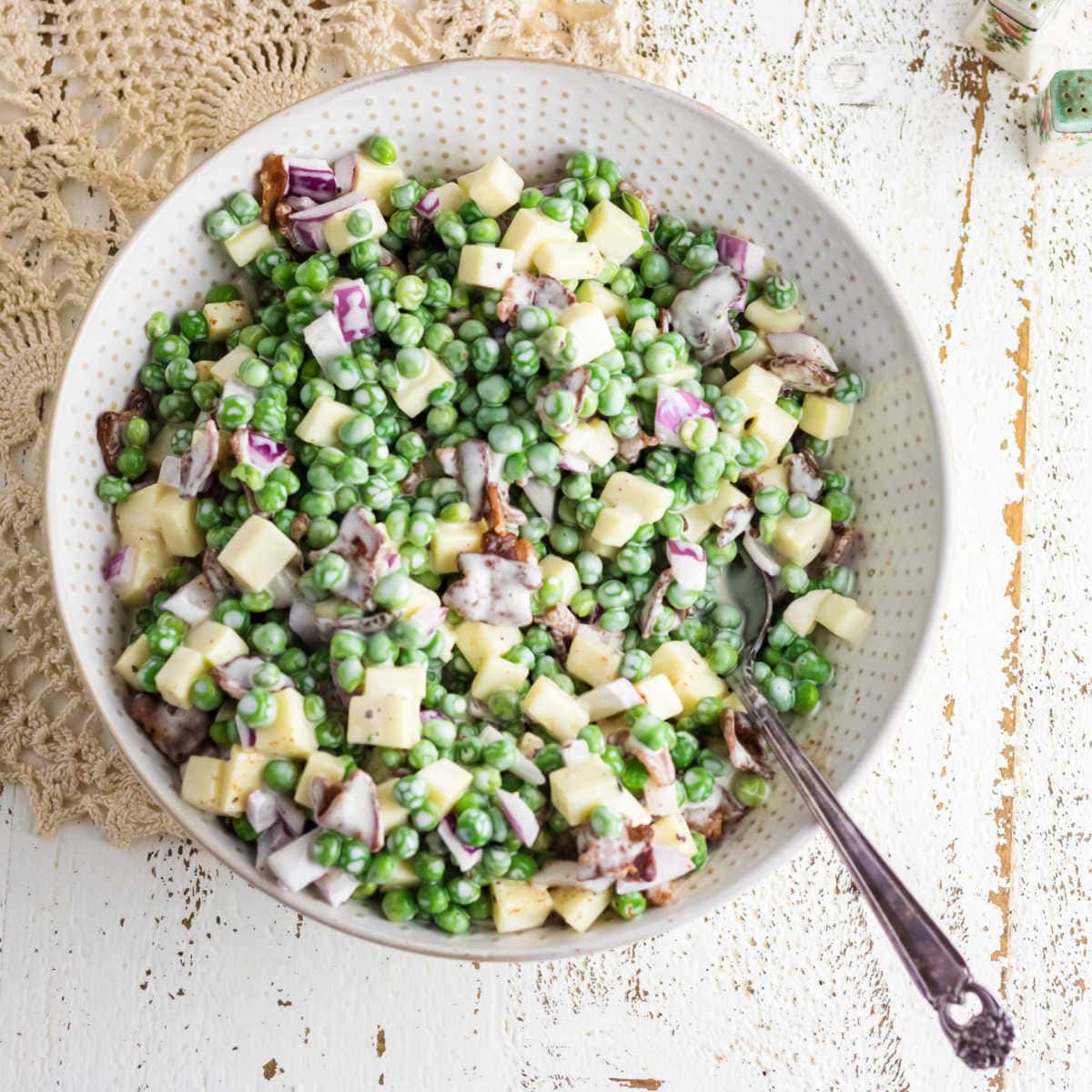 Recipe: English Pea Salad
Ham and peas go together like Easter eggs and hunts! So, it's with good reason (and lots of lip-smacking) that you serve pea salad with your honey-baked ham.
This simple side dish is made with bacon and sharp cheddar cheese for loads of flavor. Plus, it's always nice to include some chilled options on your Easter table spread!
Pineapple Casserole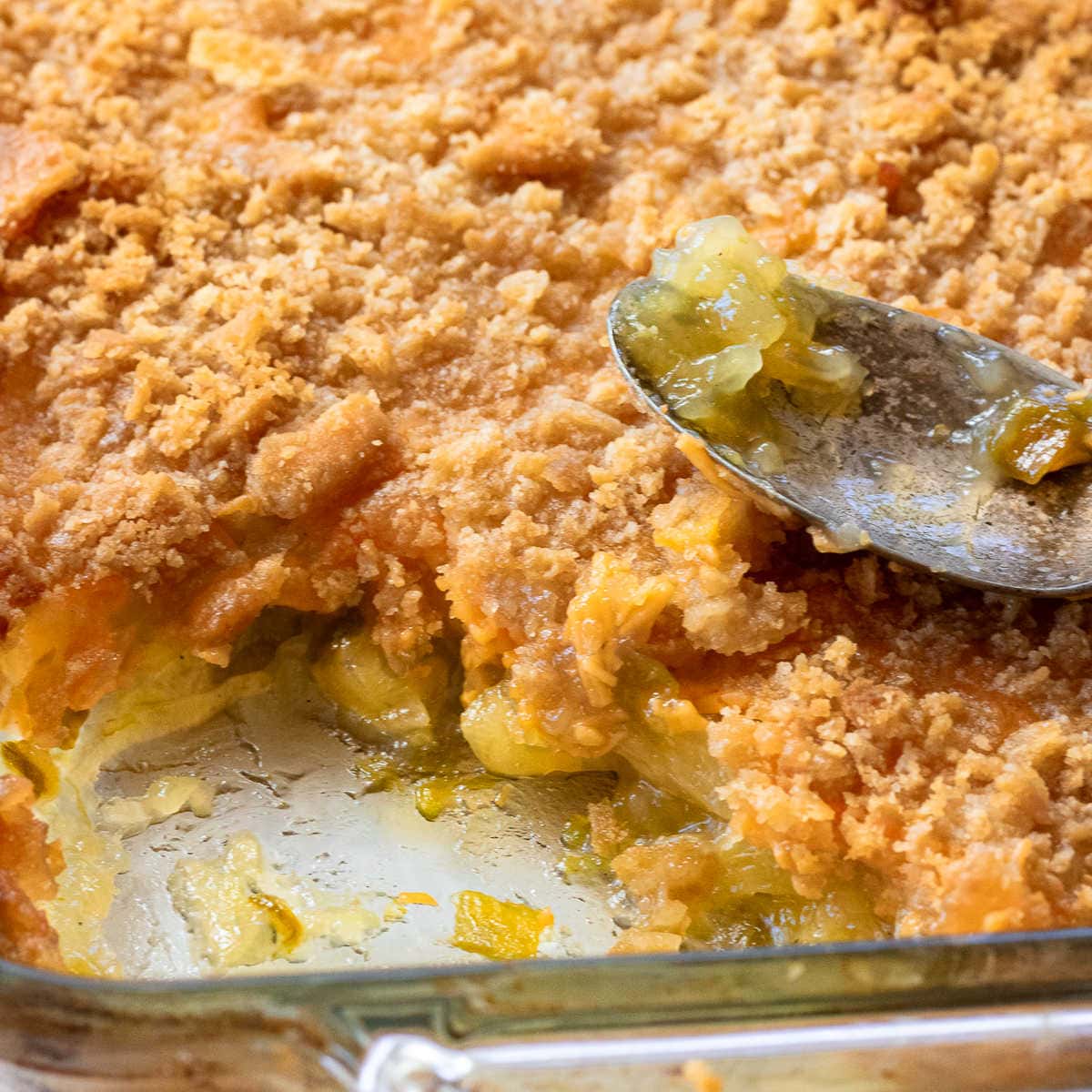 Recipe: Pineapple Casserole
One of our favorite Easter sides! Southern pineapple casserole is a little sweet, a little savory, and a little spicy—so it goes great with all of your favorite, traditional Easter recipes. Plus, you can prep the simple recipe ahead of time for less stress on the big day!
Au gratin potatoes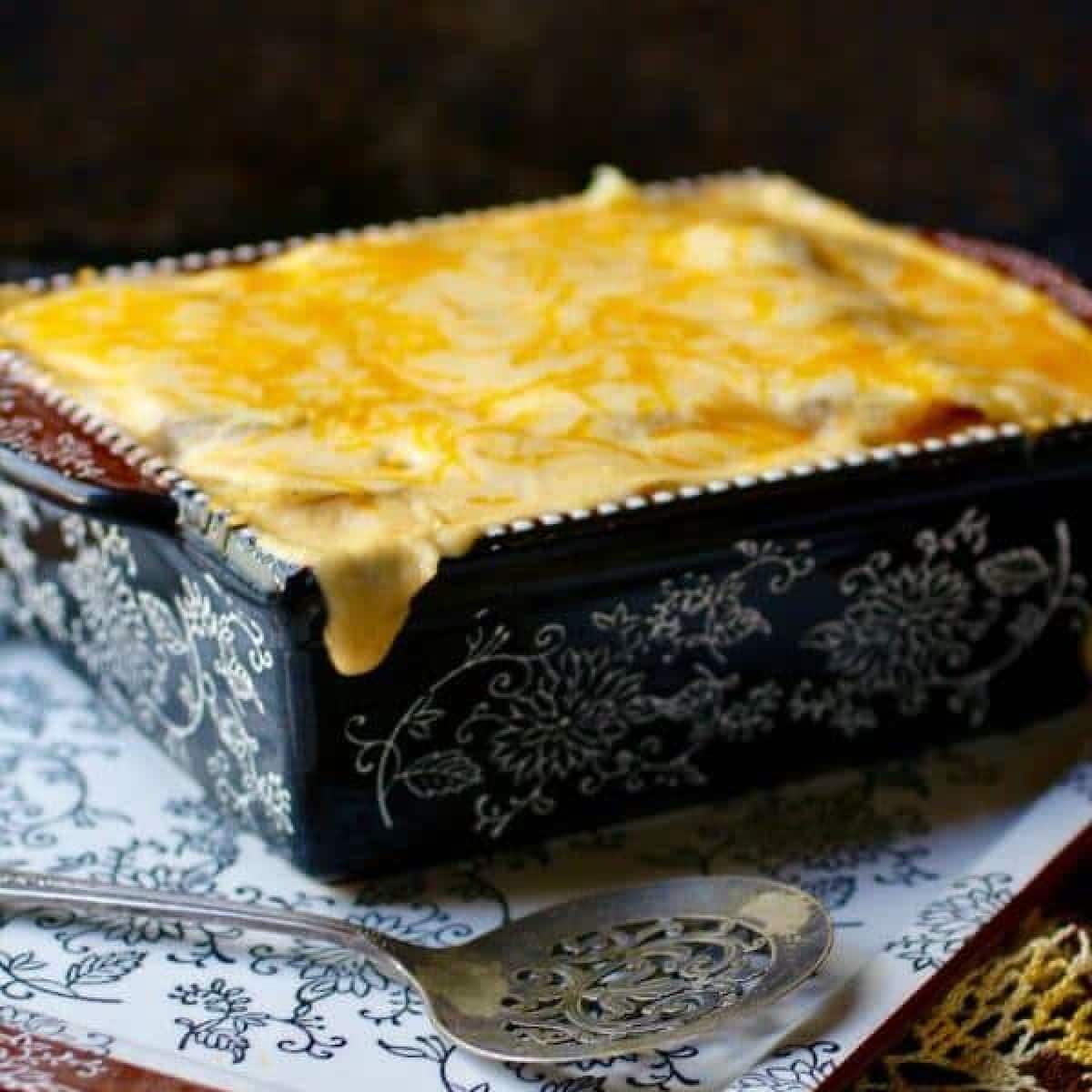 Recipes: Creamy Potatoes au Gratin (Baked) or Easy Stovetop Method
There may not be a savory side dish more beloved than creamy potatoes. And, with an option to make them on the stove, you'll leave your oven free for your main dishes!
No matter which method you choose, these decadent, cheesy potatoes au gratin are a family favorite—your Easter meal won't be complete without them.
Southern green beans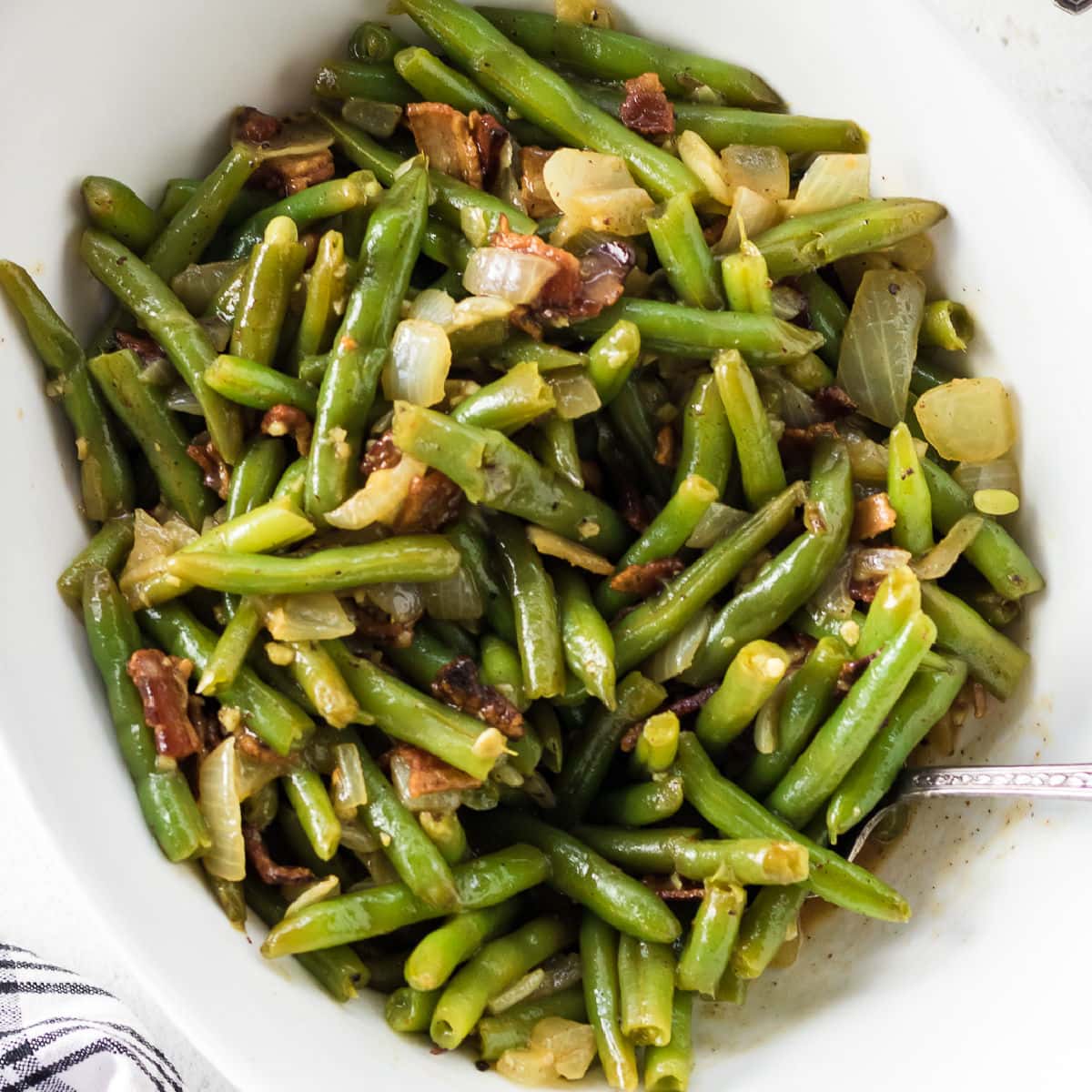 Recipe: Southern Green Beans
Southern green beans are a great Easter side dish and an easy way to add a healthy (okay, healthier) option to your meal. They are cooked with delicious bacon—it's a holiday, after all!
Plus, unlike some vegetable sides, these green beans are super quick to make! You can even add potatoes to combine two favorite recipes into one perfect side dish.
Mashed potatoes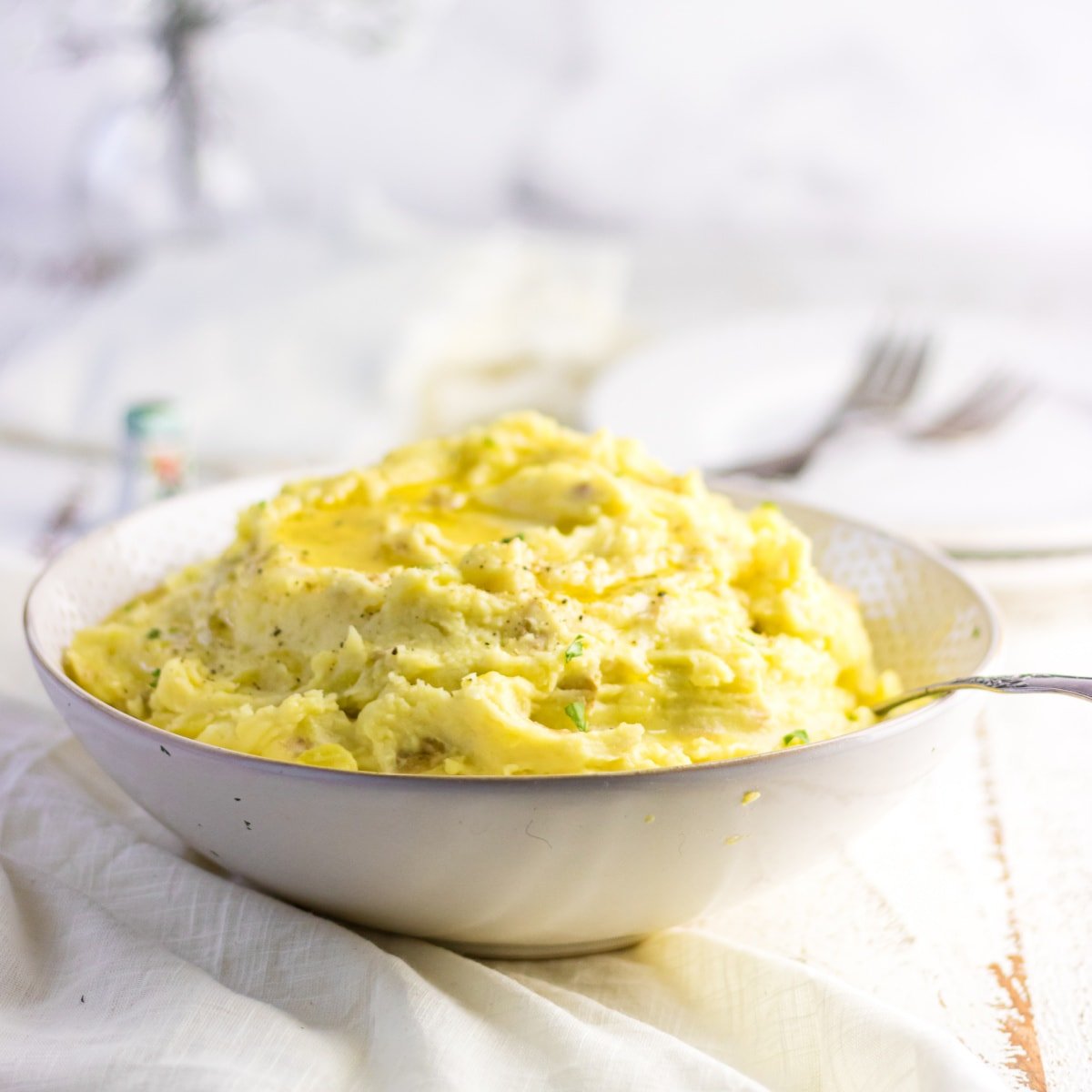 Recipe: Bob Evans Copycat Mashed Potatoes
If you're looking for an easy and quick addition to your Easter dinner menu, you've found it.
These mashed potatoes are so buttery and fluffy, you won't be able to resist diving in. The secret ingredient is sour cream, which adds a light, yet exceptionally rich flavor and texture.
Potato salad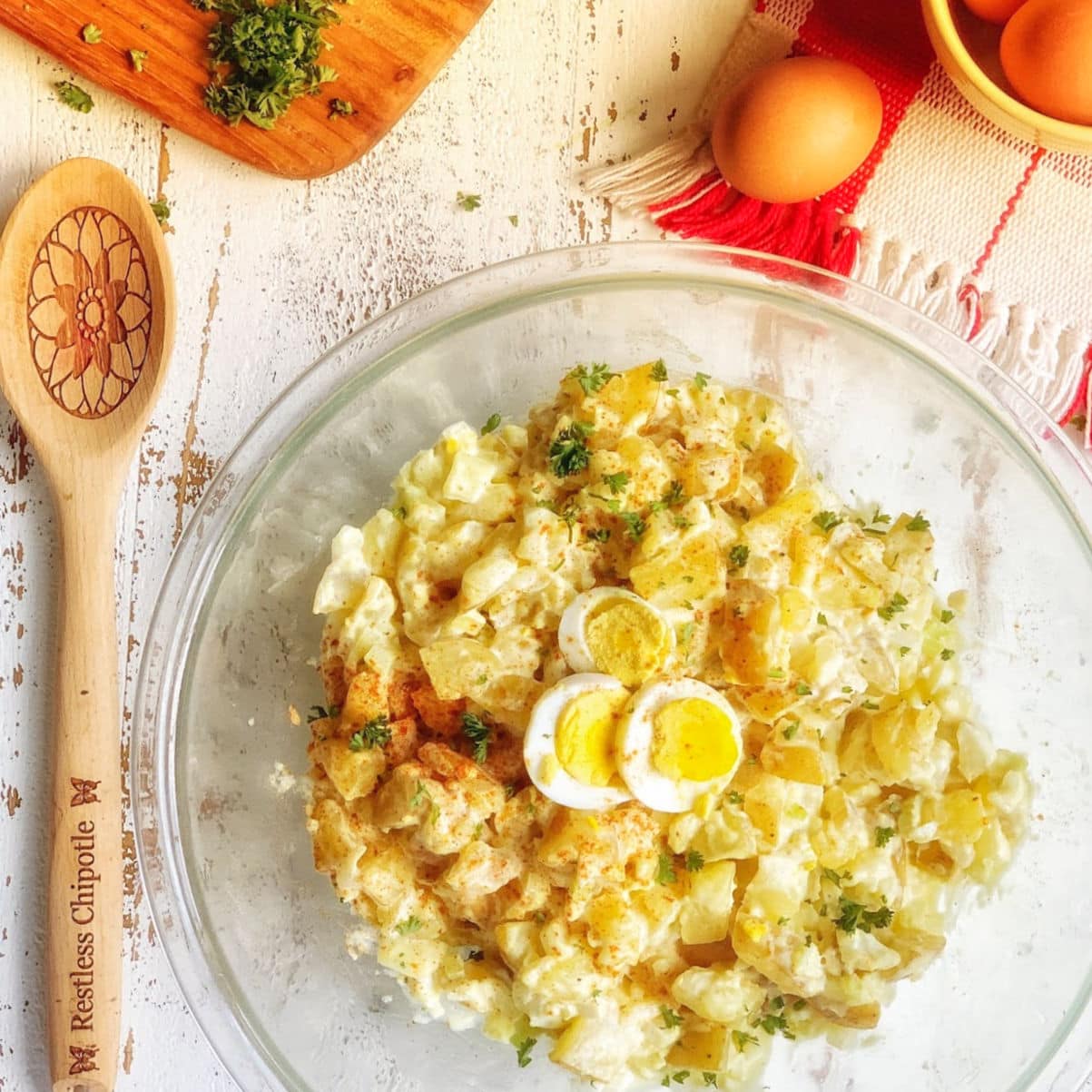 Recipe: Mom's Homemade Potato Salad
If it's family tradition to enjoy a chilled potato dish on Easter Sunday, you're in luck. This homestyle potato salad tastes just like mom's used to, hard-boiled eggs and all!
It's creamy, without being too heavy, and it's flavorful, without requiring too much work. Yes, potato salad is a perfect match, no matter your meal's main attraction.
Cornbread salad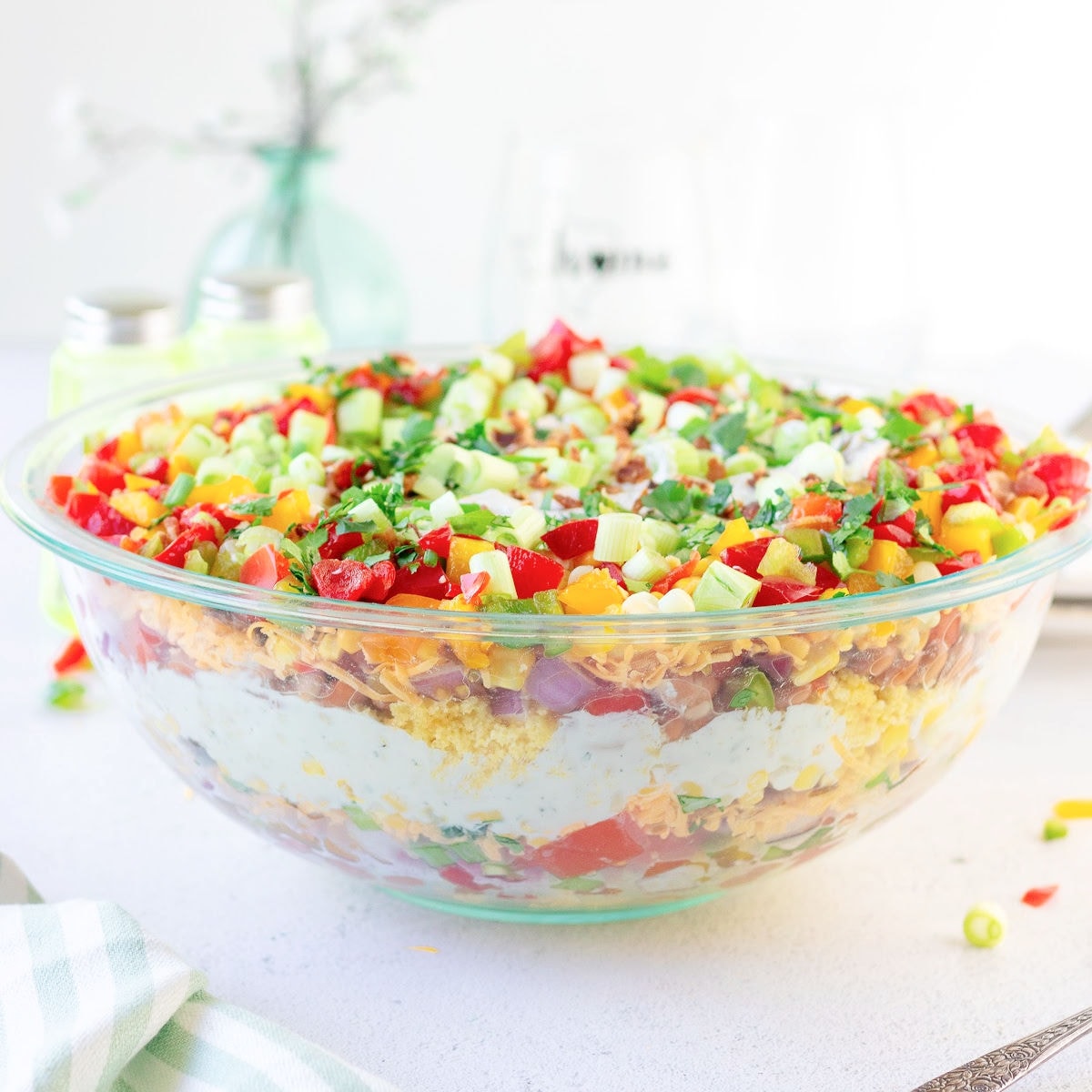 Recipe: Cornbread Salad
This is one of those make-ahead salads that actually tastes better after sitting for a while. So, it's a perfect recipe if you like to get your Easter prep done early and out of the way!
Cornbread salad is packed with fluffy cornbread, beans, onions, bacon, and a decadent ranch-flavored dressing that will make any Southern cook proud. It's a more unique recipe that just might push traditional side dishes to the, well, side!
Grilled Pineapple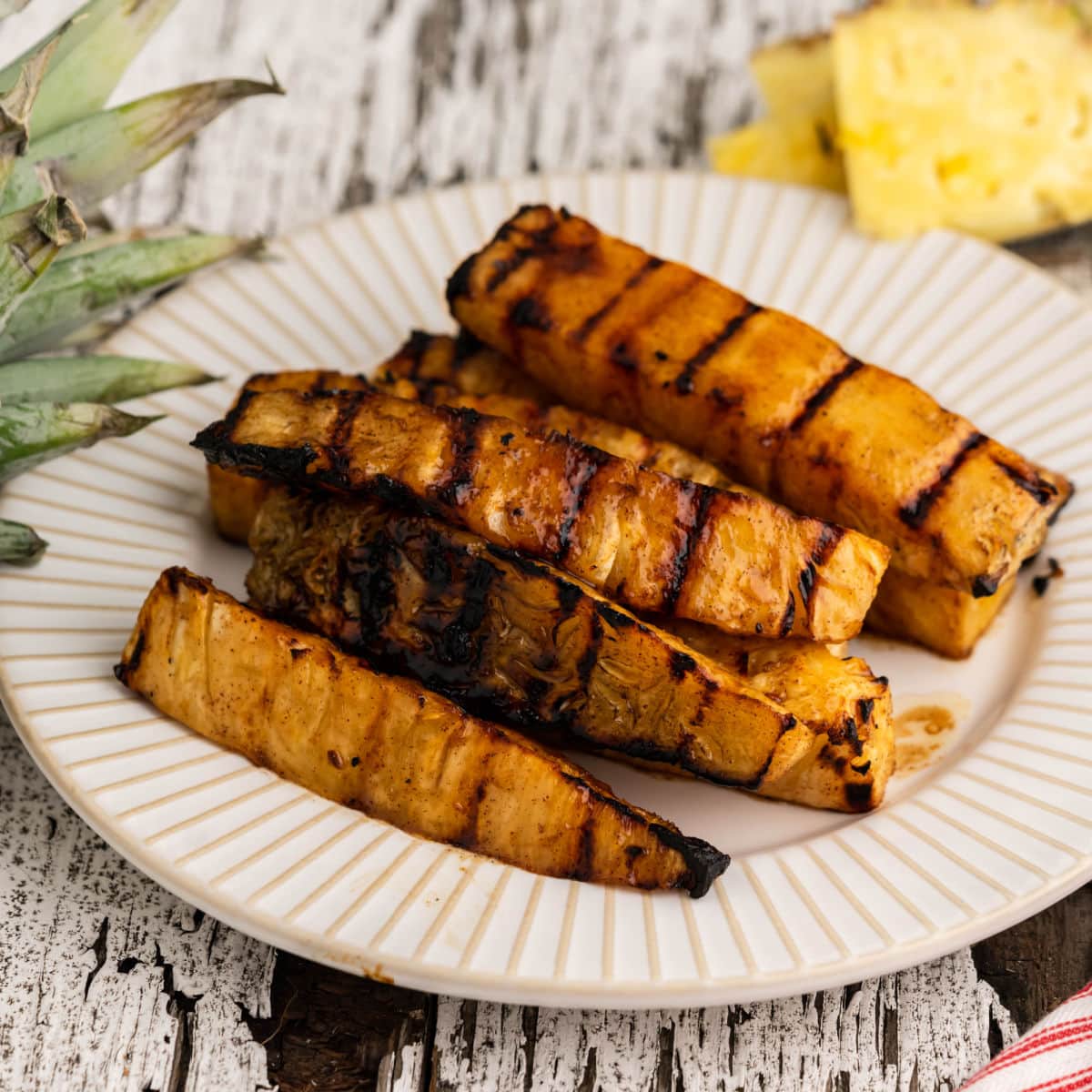 Recipe: Brazillian Grilled Pineapple
If ham's your main course for Easter, you'll definitely want this grilled pineapple on the side. It's a fun, special-occasion treat that takes just minutes to make with simple seasonings you probably already have!
Watermelon basket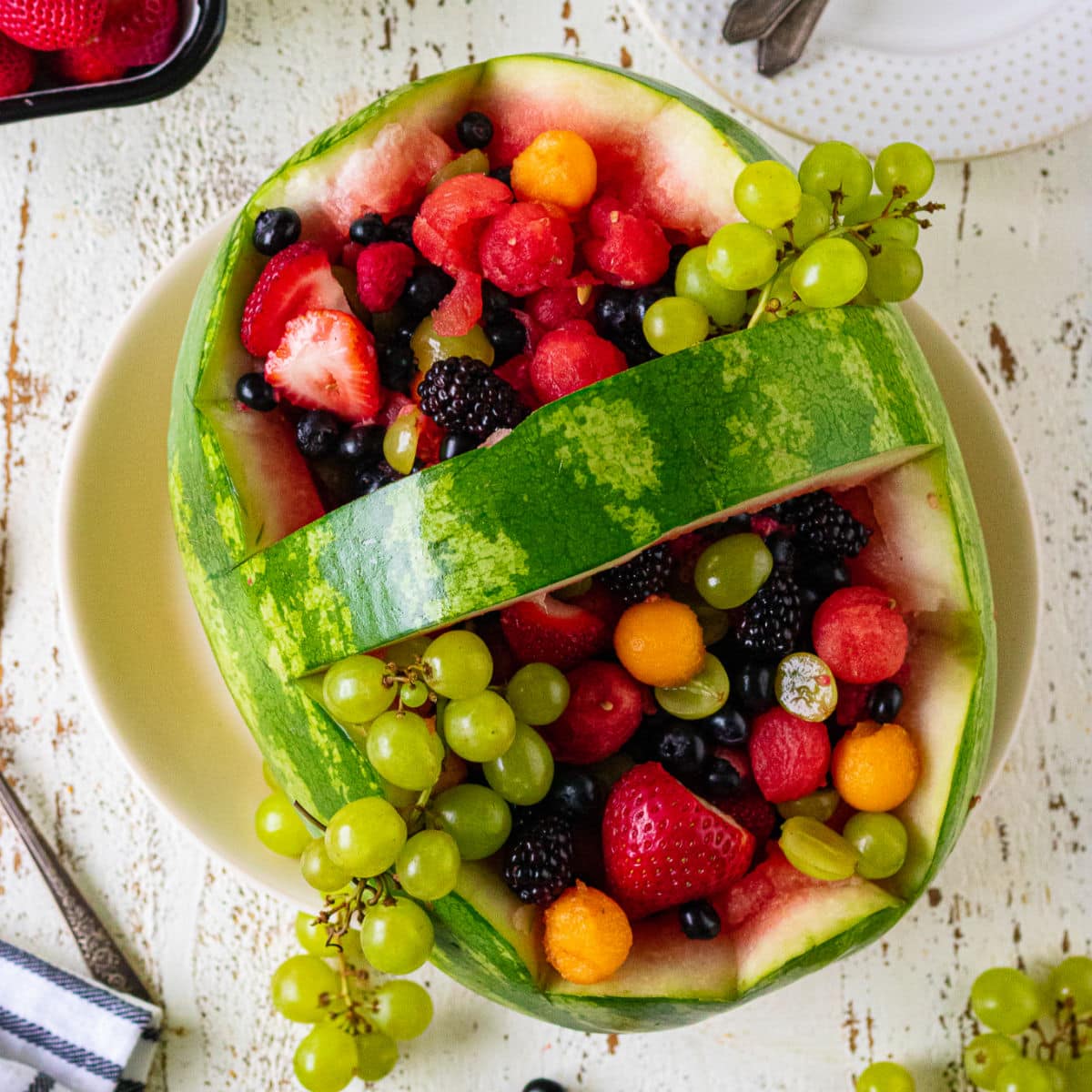 Recipe/Tutorial: Easy Watermelon Basket
Anyone can make a basic Easter salad, but by swapping the bowl with a watermelon-carved basket, you'll add a special bit of flair to the dinner table!
Fill it with your favorite fresh fruit salad or follow the recipe in the post. Either way, this is bound to be your new favorite way to serve salad!
Baked macaroni and cheese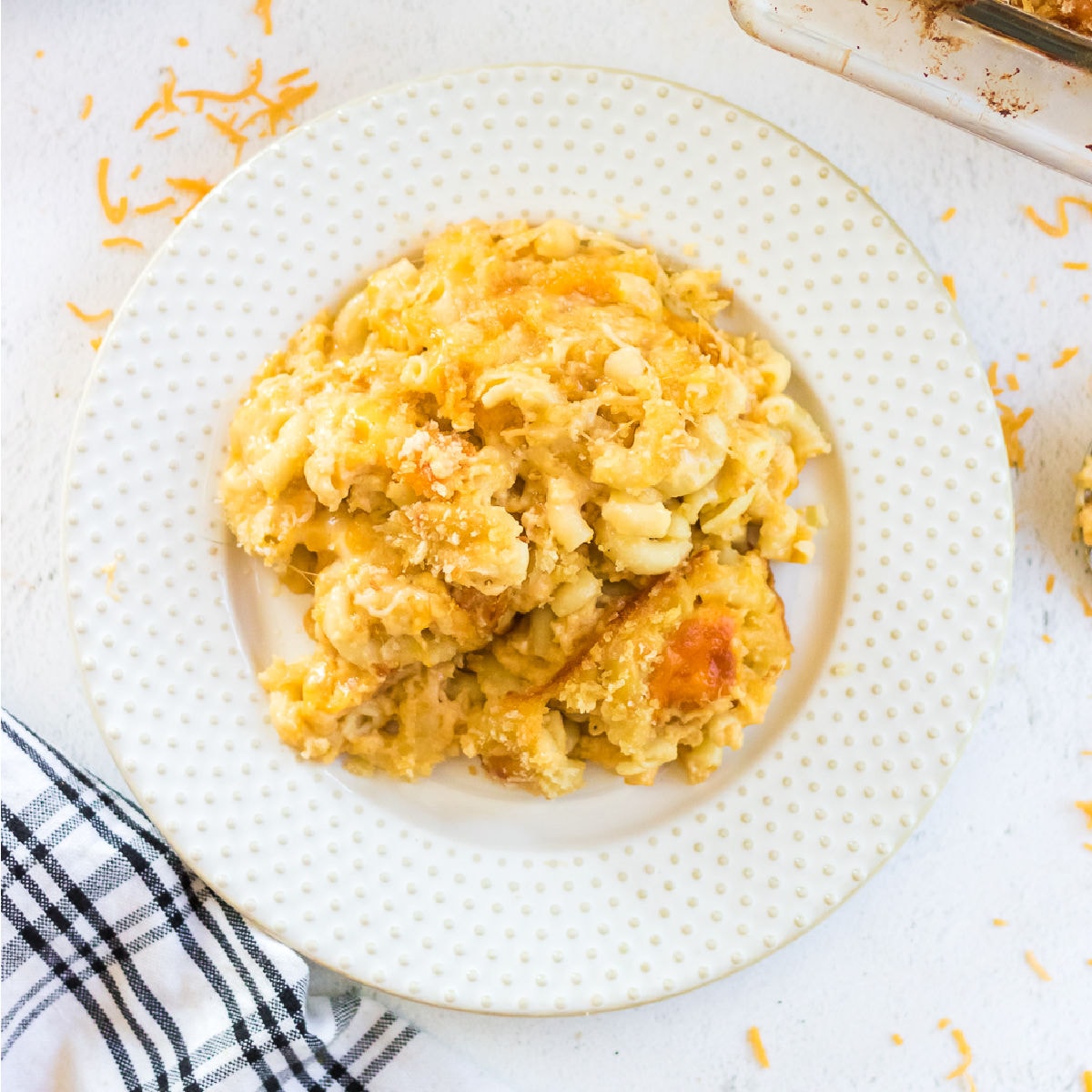 Recipe: Baked Macaroni and Cheese
The best Easter side dishes are made with love. This creamy macaroni and cheese starts with a homemade sauce that is seriously game-changing. It's an extra step (though simple) that really makes a difference. You'll never want to go back to pre-made mac and cheese again!
Asparagus casserole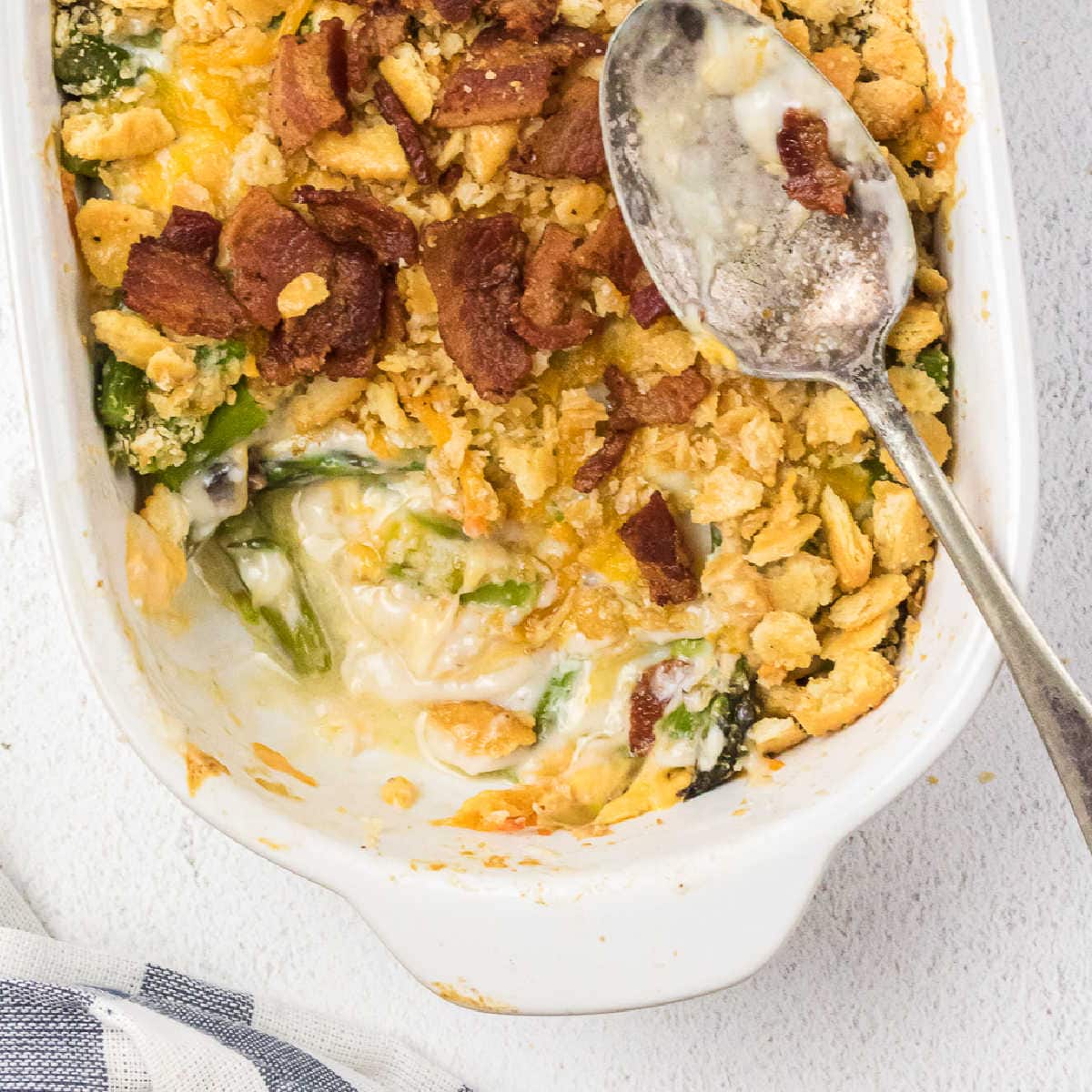 Recipe: Asparagus Casserole
Not everyone has a positive opinion of asparagus, but this divine casserole has a tendency to convert the most-stubborn opposers!
Fresh asparagus is the key. The cheesy, creamy sauce and just tender-enough veggies are loaded up with bacon and a crisp Ritz cracker topping to boot. It's hard to resist something so decadent.
Macaroni salad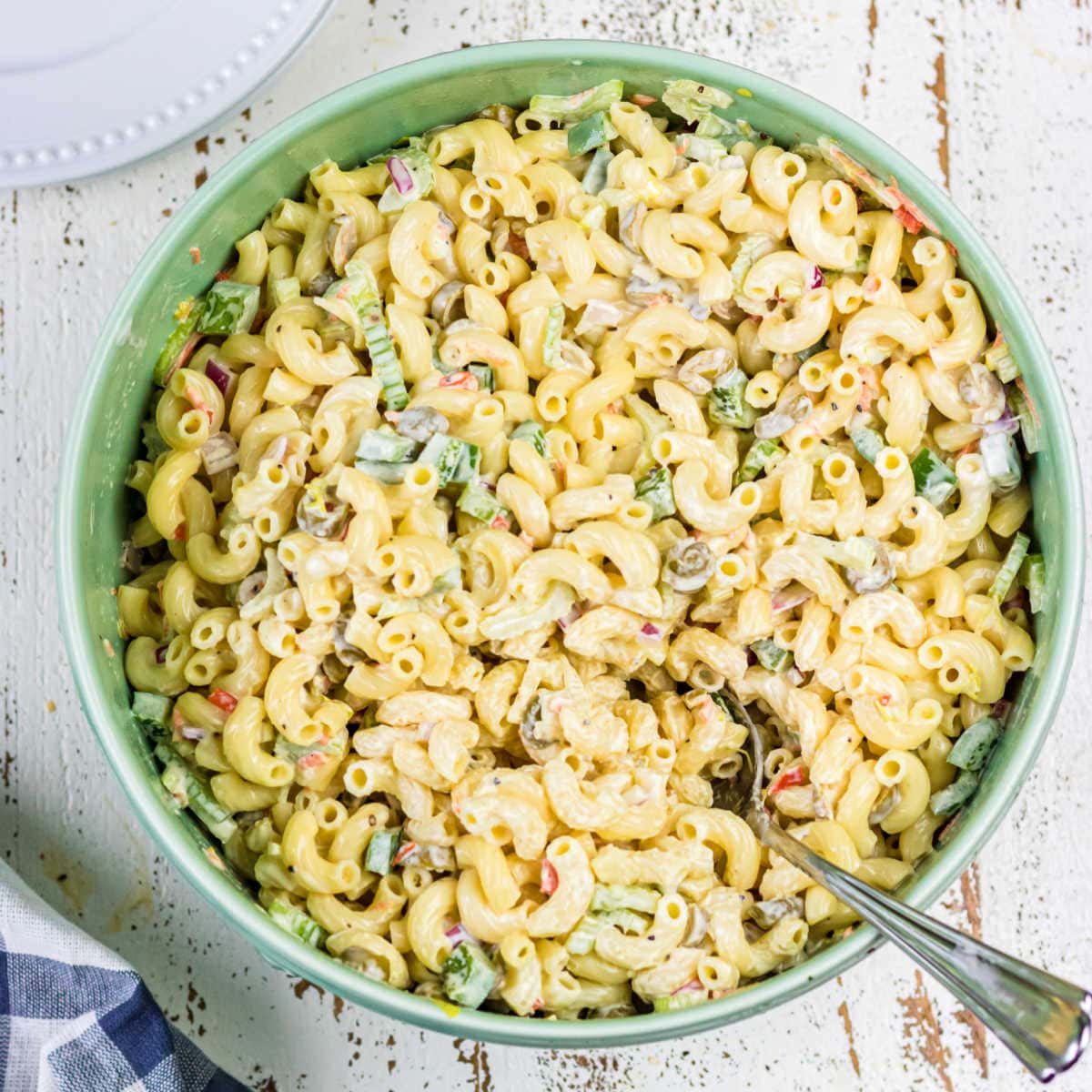 Recipe: Old-Fashioned Macaroni Salad
Macaroni salad is a Southern classic that no one can get enough of—which is why we eat it on every occasion possible.
This creamy macaroni salad includes some additional flavors my mom used to use, so it really tastes authentically Southern.
Plus, it's one of the best Easter side dish recipes because it requires minimal prep work and is best if you toss it together ahead of time.
Cucumber salad
Recipe: Cucumber Salad
Light and refreshing, cucumber salad perfectly balances a hearty, filling Easter dinner. You'll only need a handful of pantry staples to make it!
Plus, it keeps better at room temperature than creamy salads do, which is great if you want to skip cleaning up for a while to enjoy the Easter festivities.
Broccoli cauliflower salad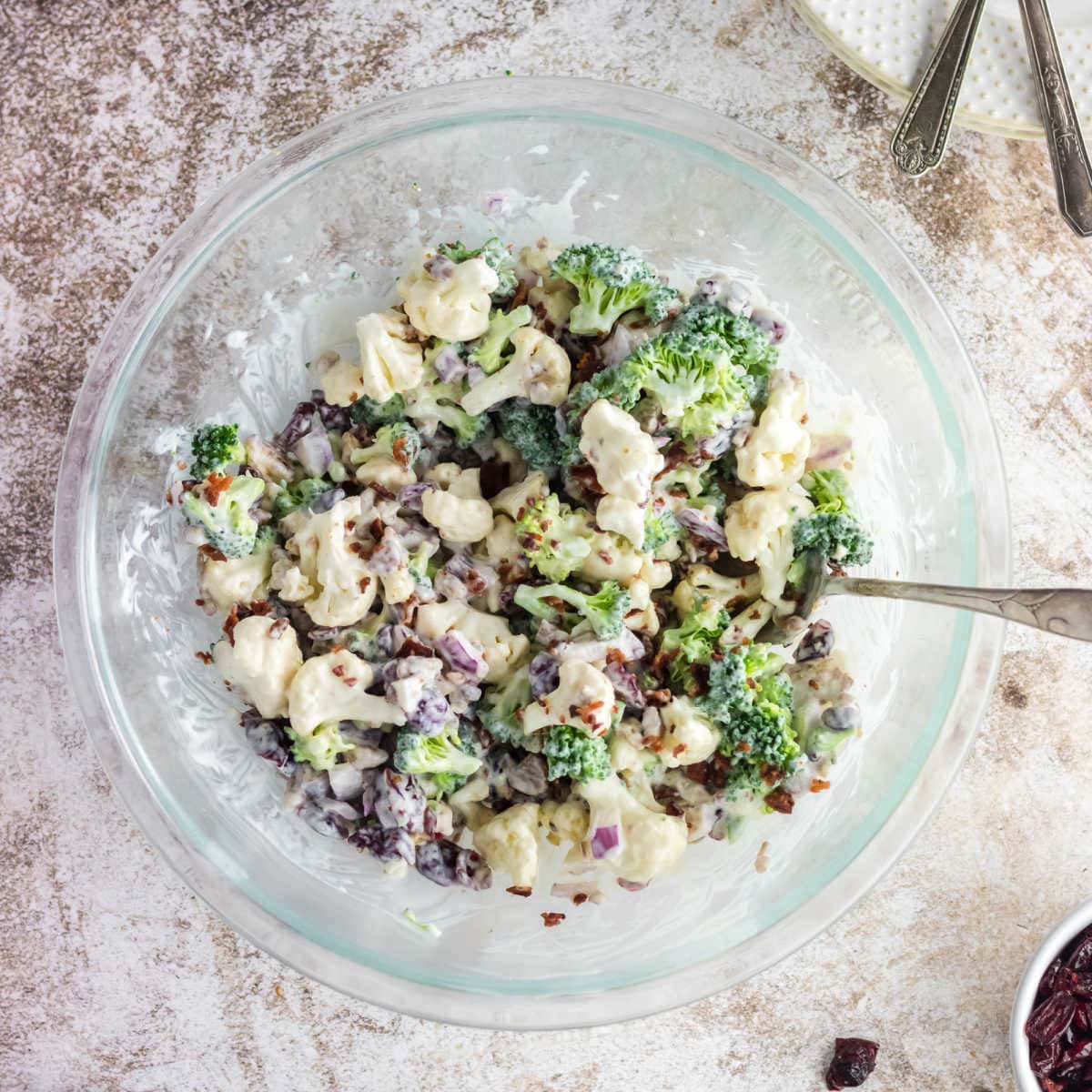 Recipe: Broccoli Cauliflower Salad
Creamy, crunchy, and bursting with flavor, broccoli cauliflower salad is a Southern staple for a reason. My family loves all of the different textures from the pecans, cranberries, onions, and (of course) bacon.
Tortellini pasta salad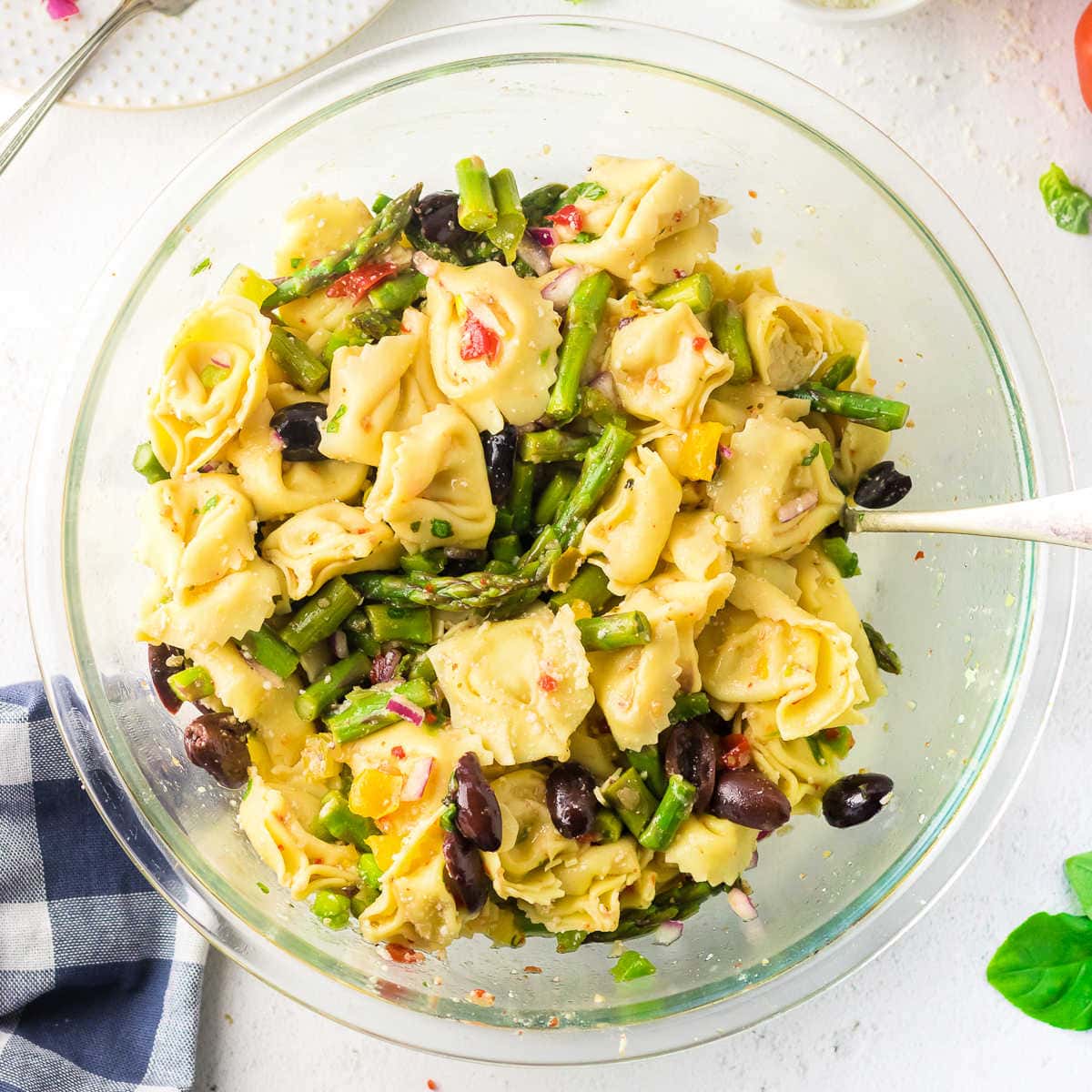 Recipe: Tortellini Pasta Salad
We love tortellini pasta salad for Easter because it's delicious, simple to make, and very easy to scale for large gatherings. (You know, like when everyone asks to bring someone else to dinner?)
Plus, you can swap ingredients out or add stuff in as you please. It's a low-stress recipe with high-quality results.
Pineapple fluff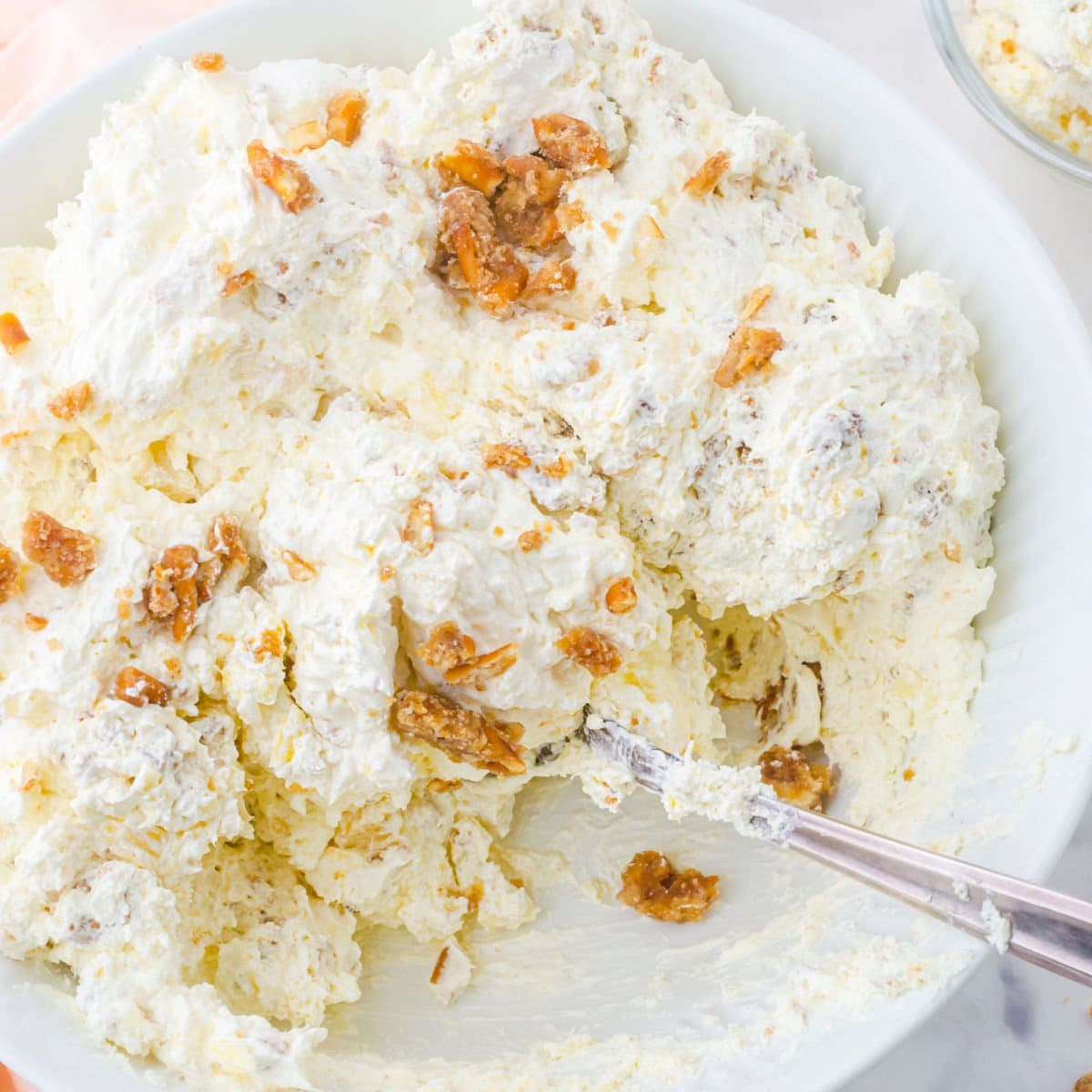 Recipe: Pineapple Fluff
Easter desserts don't have to be complicated or fussy—that's not what Southern cooking is about! This simple, fruity treat combines sweet and salty flavors with crunchy and creamy textures for a quick, old-school dessert everyone will love.
Hint: save the recipe, your guests will be asking for it!
Easy 30 minute dinner rolls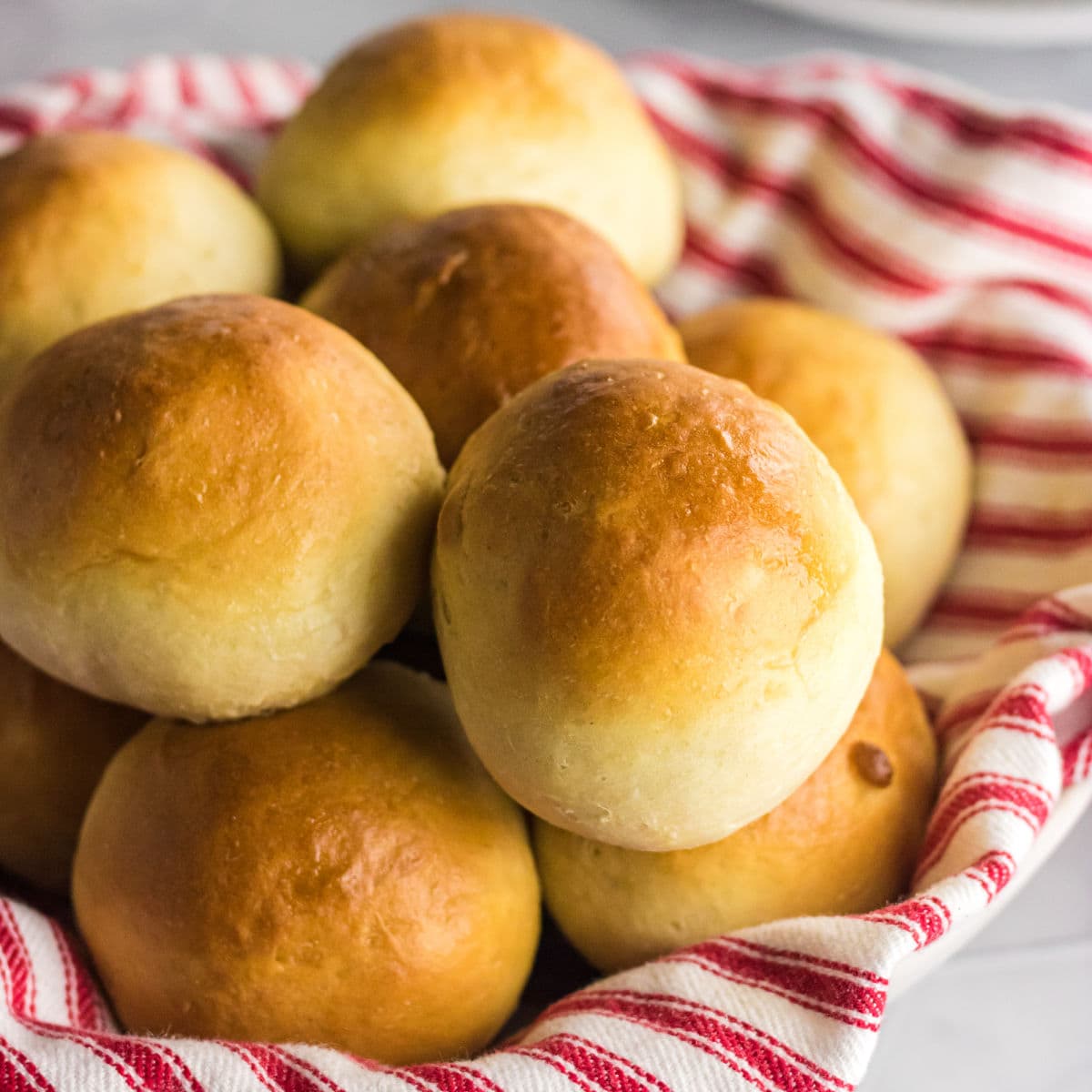 Recipe: Easy 30-Minute Dinner Rolls
Often overlooked and left to the last minute, rolls are the perfect Easter side dish. These 30-minute yeast rolls don't take much time but taste worlds yummier than store-bought.
They're easy, filling, and delicious, and guests always grab at least one... or two. Plus, it's impressive when you can brag that they're homemade.
Italian Easter bread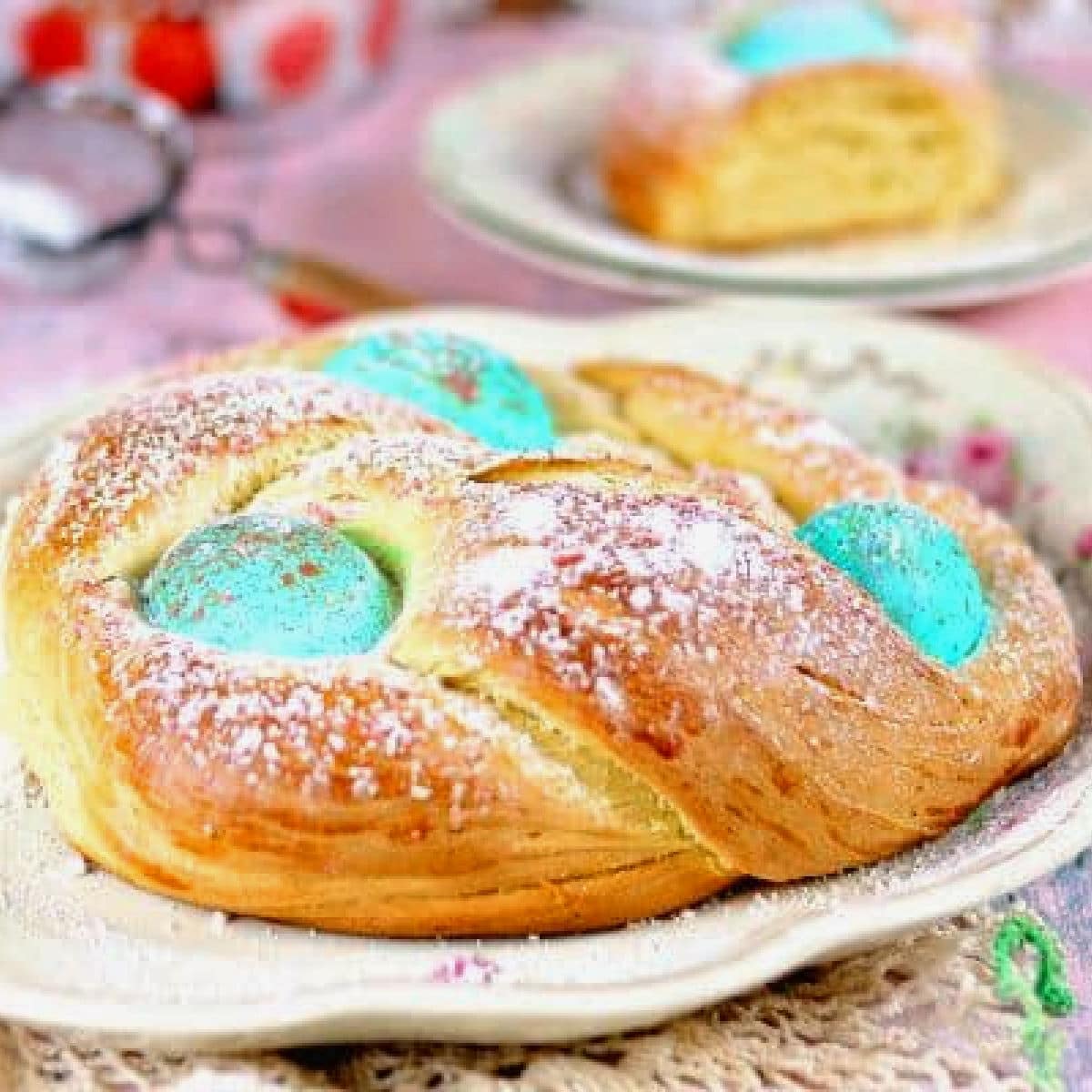 Recipe: Italian Easter Bread
Italian Easter bread is a heavenly-tasting brioche with a slightly sweet vanilla and lime flavor. The classic holiday treat is ultra buttery, tender, and soft. Plus, it looks great on a decorated Easter table!
If you've never tried it, add this recipe to your menu ASAP. It's more dessert than a side dish, but it's a Southern Easter snack you'll love!
White chocolate hot cross buns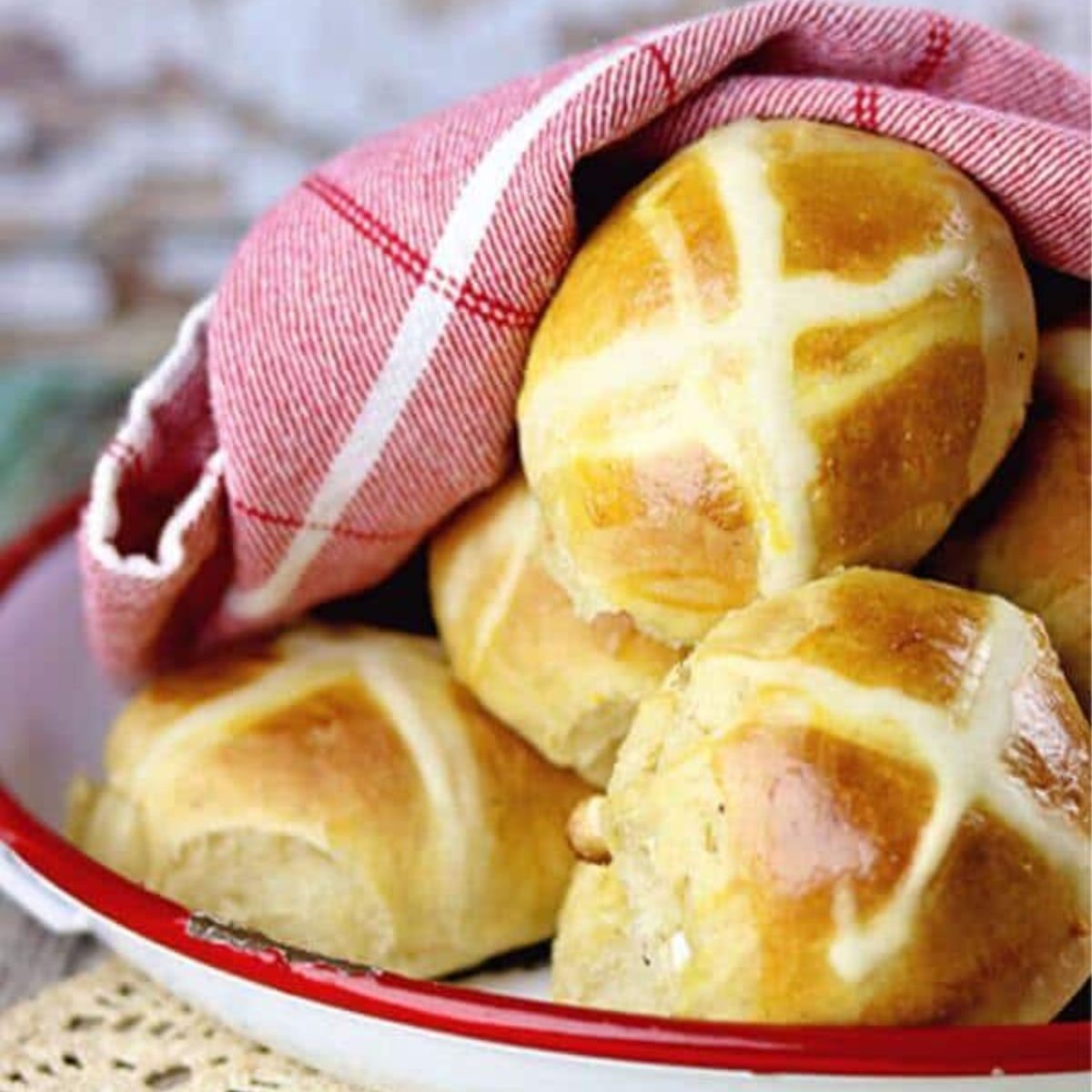 Recipe: White Chocolate Hot Cross Buns
Not a fan of raisins? Yeah, I've heard that before! These delicious hot cross buns have traditional flavor, but with a few modern updates.
For example, we nix the dried fruit and, instead, replace it with white chocolate and a delicious hint of orange zest. Flavored with other warm, fragrant spices, these buns will make you crave Easter all year long!
Cloverleaf rolls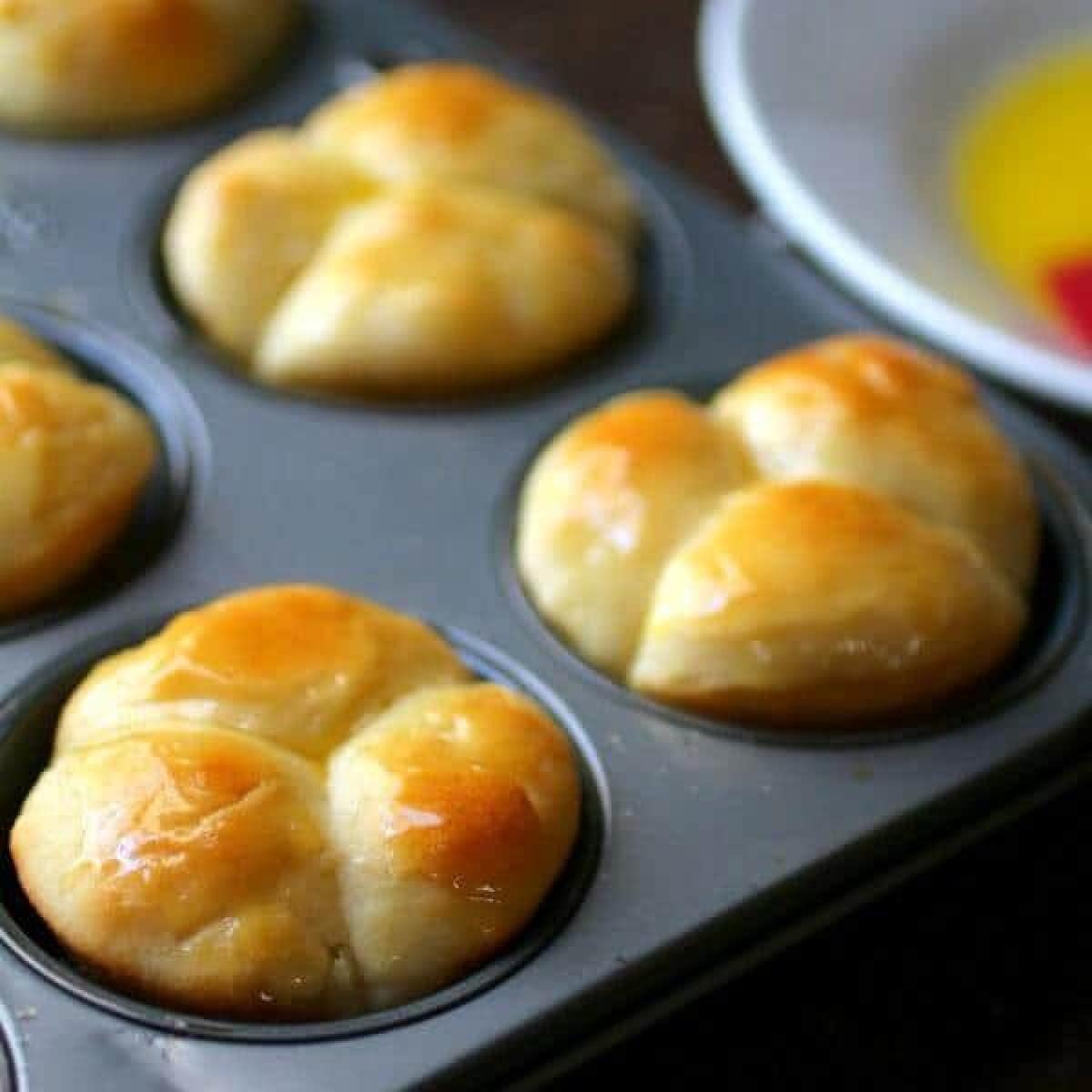 Recipe: Old-Fashioned Cloverleaf Rolls
Remember how delicious rolls used to taste as a kid, back before everyone seemed afraid of carbs? These Cloverleaf rolls take you back to simpler, more scrumptious times.
They're super soft, rich, and still somehow light. When butter drips down into the center and gets caught in a golden pool of sunshine, well, that's enough to make angels sing.
Serve them with Easter dinner and they'll disappear before your eyes!
Things to know
Expert Tip: Don't spend all day preparing Easter dinner. Take advantage of recipes that allow you to assemble them in advance and pop them in the oven at the last minute. You'll save so much time and have a much more enjoyable holiday.
Ceramic and glass dishes have a tendency to shatter when exposed to drastic temperature changes. Always let a refrigerated casserole warm up at room temperature before putting it into a hot oven.
I like to vary my menu with different options to avoid overcrowding the oven or running out of casserole dishes.
Struggling to menu plan? Try choosing one main dish, one hot side dish, one chilled side dish, one carb (like rolls), and one dessert to start. Then, add more Southern Easter side dishes as you can or wish!
Frequently opening and closing the oven lets out the heat. This can mess up the cooking time, especially for things like meat and bread.
Try to schedule the cooking strategically to make the best use of the oven and avoid opening it too often.
A food thermometer is a home cook's BFF, especially if you're cooking a lot of dishes at once. Use it to instantly tell when meats and casseroles are finished cooking—no guesswork!
Make your holiday feast feel festive with themed tablecloths, napkins, and decor. You don't have to spend too much time or money on it, but a few simple touches make a difference!
Remember, food shouldn't sit out at room temperature for more than two hours. Take a few moments after dinner to cover everything with foil or lids and pop it in the fridge. That way, your leftovers will be safe and delicious!
Have we missed any of your favorite Easter side dishes? Leave a comment and let us know.