Best cupcake recipes on the Internet? Here are 50 of them for you try, from chocolate to vanilla and everything in between. In fact, I've added to this page over the years and there are now way more than 50 recipes for cupcakes of all kinds.
I am always looking for the best cupcake I can find. The most creative cupcake I can find. Cupcakes with unique flavors. I search on the Internet, in cookbooks, and magazines. These little bites of sweet cake and creamy frosting are addictive! Still, as soon as I find something I love I am off to look for more. There's just something about them. Maybe it's because they are cute? Maybe because they are single serving? Maybe because you can make them a lot of different ways? Updated from the 2007, 2010, and 2015 versions!
If you are in a hurry click here to go straight to the 50 best cupcake recipes list. Be sure to scroll back and read though, or you'll miss all the great tips!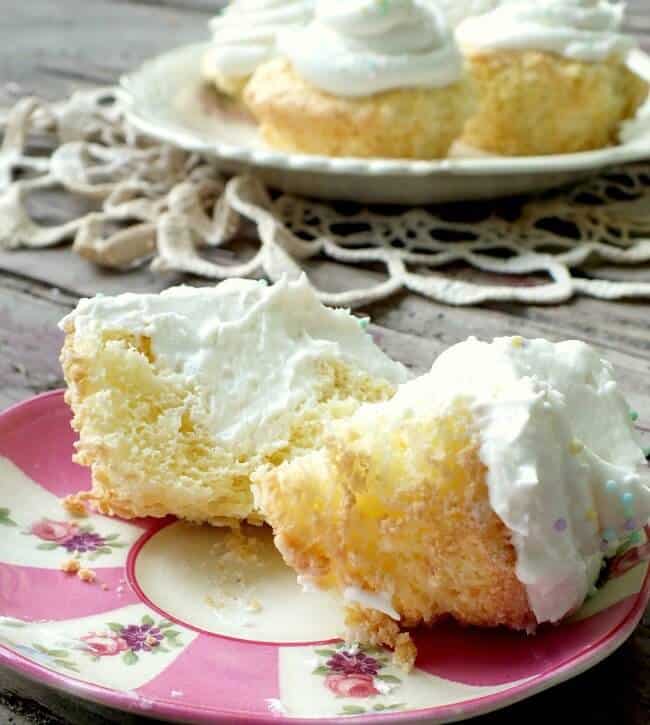 Maybe all of the above?
Over three years ago I wrote a blog post that made it to the first page of Digg in less than 24 hours. It was phenomenal and continues to be my post with the most traffic to this day… The name?  50 Best Cookie Recipes on the Internet.I have been thinking of this post for a long time. The best cupcake recipes the Internet has to offer at your fingertips. These are the ones that made the best cupcake list for me. The most unique, the most delicious, and the most wonderful I could find. If you like this post consider submitting it to Stumble or Digg as well as sharing on social media. Thanks.
Cupcakes Are Perfect for Transporting in a School or Work Lunch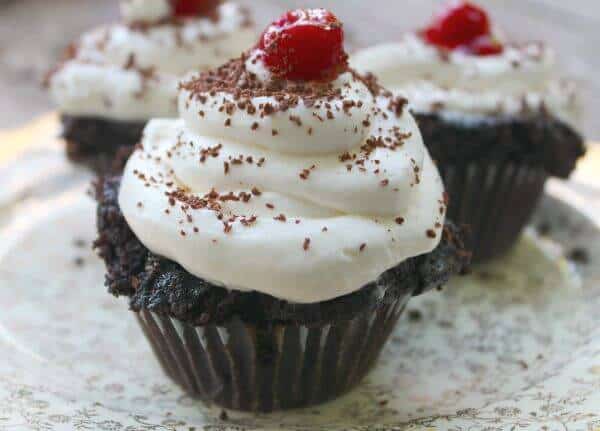 School is starting in many areas. To me cupcakes are the perfect treat to pack in school lunches.
Why?
Cupcakes are small and yet very popular with the back to school crowd. They show up at almost every classroom party or event. It's just sort of the cupcake time of year.  Look at the amazing variety of flavors and textures represented here! Cupcakes are quick and easy plus they are easy to transport if you have a cupcake carrier.
Experiment by changing the frosting flavors to come up with your own unique variations. Use different fillings. Add nuts or chocolate chips. Most of all….have a good time with them!
Tips for Perfect Cupcakes Every Time
Cupcakes shown from left to right – Top: Pink Velvet, Black Forest, Oatmeal Carmelita  
Bottom: Rolo Filled Chocolate Cupcakes, Peaches and Cream, French Vanilla
Use real ingredients. Real butter, real vanilla, real fruit… you get the idea. Real flavors will make your cupcakes taste REAL good. (See what I did there?)
All ingredients should be at room temperature. This ensures that they will mix smoothly and easily so your cupcake batter is just right.
Use large eggs. Most recipes are made with these and smaller eggs may leave your cupcakes dry.
Don't over mix. When you over mix your batter it develops the gluten — which is great for bread but not for cake! Gluten will make your cake tough and dry. Plus, when you over-mix you break air bubbles. Air bubbles are what keep baked products light. Don't break the air bubbles!
Use a scoop so each cupcake is exactly the same size. That way they will bake all the way through all at the same time.
Fill pans 2/3 of the way full. This will make them rounded when baked.
Make sure your oven heats to the right temperature. Some ovens become a couple of degrees off one way or another over time. It's a good idea to have an oven thermometer and check temperatures often.
Bake immediately. As they sit the baking powder to lose effectiveness and the air bubbles to deflate. You know that that means, right? Yep. Cupcakes that don't rise and are tough.
Put pans in the center of the oven and don't open the door until it's almost time for them to be done. This ensures that they will bake evenly.
Experiment then make a list of the best cupcake recipes in your opinion. Use these as the foundation of your own variations.
Ready? Deep breath…. here we go.
The 50 Best Cupcake Recipes on the Internet
Chocolate Cupcakes
Spice Cupcakes
Cupcake with Fruit Recipes
Various Velvet Cupcakes
Best Cupcake Recipes for Holidays and Celebrations
Unique Cupcake Flavors
Coconut Cupcake Recipes
Not So Plain Vanilla Cupcakes
It's an amazing list of cupcake recipes, isn't it? Which are you going to try first?
Helpful to Have for Cupcake Making
The following are affiliate links. We are a participant in the Amazon Services LLC Associates Program, an affiliate advertising program designed to provide a means for us to earn fees by linking to Amazon.com and affiliated sites.
Thanks so much for being a part of Restless Chipotle!
Baking cups are one way to make your cupcakes prettier and more unique. These cute polka dot cupcake liners give cupcakes a retro look I think.


Wilton 415-2286 300 Count Polka Dots Standard Baking Cups
Remember I said that to make the best cupcakes it's important to keep the size consistent by making sure each cupcake is made from the exact same amount of batter? Well these scoops from Wilton make it easier than ever.


Wilton 2103-1112 Scoop-It Batter Spoons, Set of 3
This post included in Meal Plan Monday #78