Although a pound cake is sometimes a bundt cake, a bundt cake isn't necessarily a pound cake. Let's talk about the differences.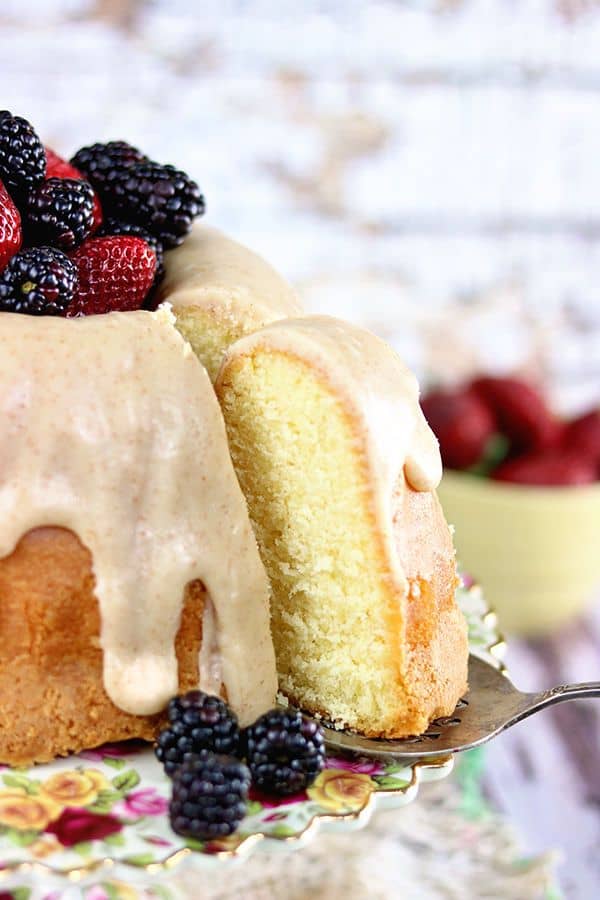 Table of Contents
🗝️ Key takeaways
Traditional pound cake follows a pretty standard recipe—it's made using one pound of each key ingredient.
Bundt cakes are baked in a special tube pan (also called a bundt cake pan) with high sides and a hollow tube or hole in the center. There is usually a longer baking time.
Bundt cakes and pound cakes are great for special occasions but easy enough to enjoy anytime your family is craving a sweet treat.
Classic bundt cakes are beautiful treats, often with decorative edges, while delicious pound cake recipes come in various sizes and shapes.
Let's dive into the differences and discuss some tips and recipes so that no matter which you choose, it'll turn out utterly delightful.
🧾 Ingredients
One of the main differences when it comes to bundt cake vs. pound cake is the ingredient list. Pound cakes are made with a specific set of ingredients; bundts aren't.
For a cake to be considered a true pound cake, it must be based on a recipe using one pound of each main ingredient—sugar, flour, butter, and eggs.
Back in the day, a good pound cake didn't really need much else.
However, nowadays, it is common to see variations on the original recipe. Some people add flavoring or give it a boost with leavening ingredients—and that's a-okay.
Due to the specific measurements, pound cakes tend to be a moist, dense cake with a tight crumb. They are often baked in loaf pans, but many bakers also use regular round cake pans and—yes—even bundt pans.
My pound cake starts with the four staple ingredients, but I add vanilla and buttermilk for old-fashioned, classic flavor that always satisfies. (Fun fact—we bake it in a bundt pan, so it's both a pound and bundt cake!)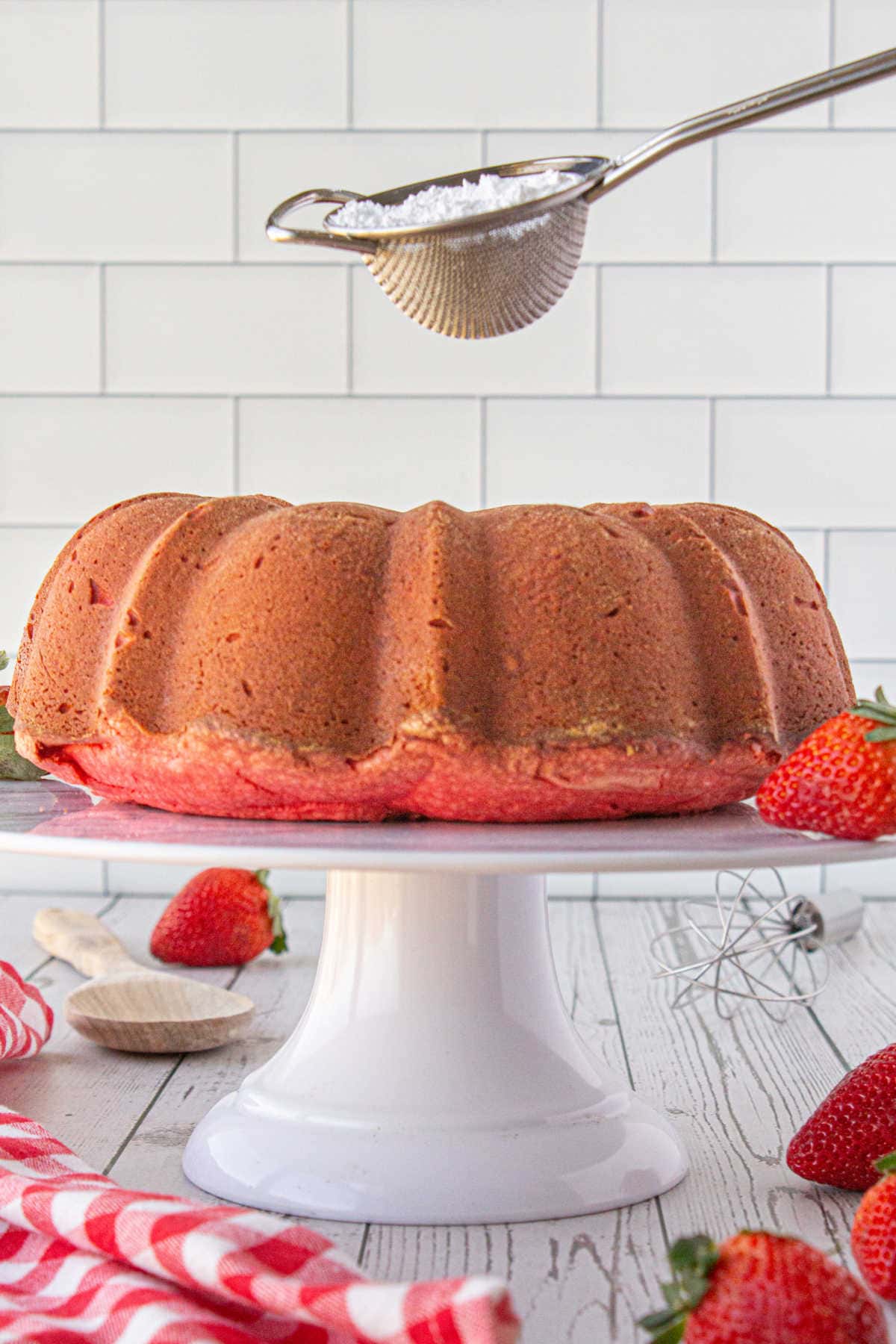 🥘 Pans
On the other hand, bundt cakes don't require a certain ingredient combination. You can use almost any hearty cake recipe—sponge cake, butter cakes, and so on.
Unlike pound cakes, it's the particular shape that gives this classic dessert its name. If it's baked in a bundt cake pan, you can call it a bundt cake.
Due to the high sides of the pan, baking can take longer. That's where the unique "tube" in the center comes in—it allows hot air to circulate at the center of the cake, helping it bake more evenly.
Bundts are beautiful cakes known for their decorative sides. This is great because you don't have to do much decorating like you might with a layer cake. Often, a simple glaze is more than enough.
However, these unique, intricate designs can make fluffy cakes stick to the inside edges of the pan. To prevent this, apply a thick layer of cake release or nonstick cooking spray in all the nooks and crannies—don't be shy about it!
Check out all my flavors of bundt cakes here—there are more than 20!
🥫Storage
Both bundt cakes and pound cakes can be wrapped in plastic wrap or placed in a cake carrier (or other airtight container) and stored at room temperature for several days.
Both cakes freeze well. Wrap in plastic wrap, then aluminum foil, and freeze for up to 3 months.
👩‍🍳 FAQs
Can I use a bundt pan instead of a loaf pan?
Yes, you usually can. Most types of loaf pan recipes (like coffee cakes, banana bread, and pound cake) will turn out great in a bundt pan. I almost always make my pound cakes in a bundt pan.
What is the secret to a good pound cake?
Follow your recipe closely, use room temperature ingredients, and don't overmix it once the dry ingredients go in. And, the most important step? Don't overbake it! Start testing for doneness a few minutes before your timer goes off.
Why are bundt pans good for pound cake?
Pound cake is really moist—remember the "pound of butter" thing? This makes it a great candidate for baking in a pretty bundt pan.
How do I know when a bundt or pound cake is baked?
No matter which pan or type of cake you choose, insert a toothpick in the center of the cake. It should come out clean with no wet batter. Using an instant read thermometer the internal temperature should be 200F.
Is there a secret to prevent your bundt cake from sticking?
Before baking, be sure to grease the pan extremely well. Then, follow the instructions carefully regarding cooling.

Most bundt cake recipes will tell you to let the cake cool in the pan for a certain amount of time, often 10-20 minutes, before flipping it out. This is a "sweet spot" that stops the cake from tearing or sticking.
Are bundt cake and angel food cake pans the same?
While they look similar, no. Chiffon cakes and angel food cake recipes are very light. These delicate cakes can stick to the decorative edges of a bundt cake pan.

Angel food cake pans have plain, flat sides and a removable bottom to help you get the cake out more easily. These recipes often instruct you to let the cake cool upside down so it doesn't collapse.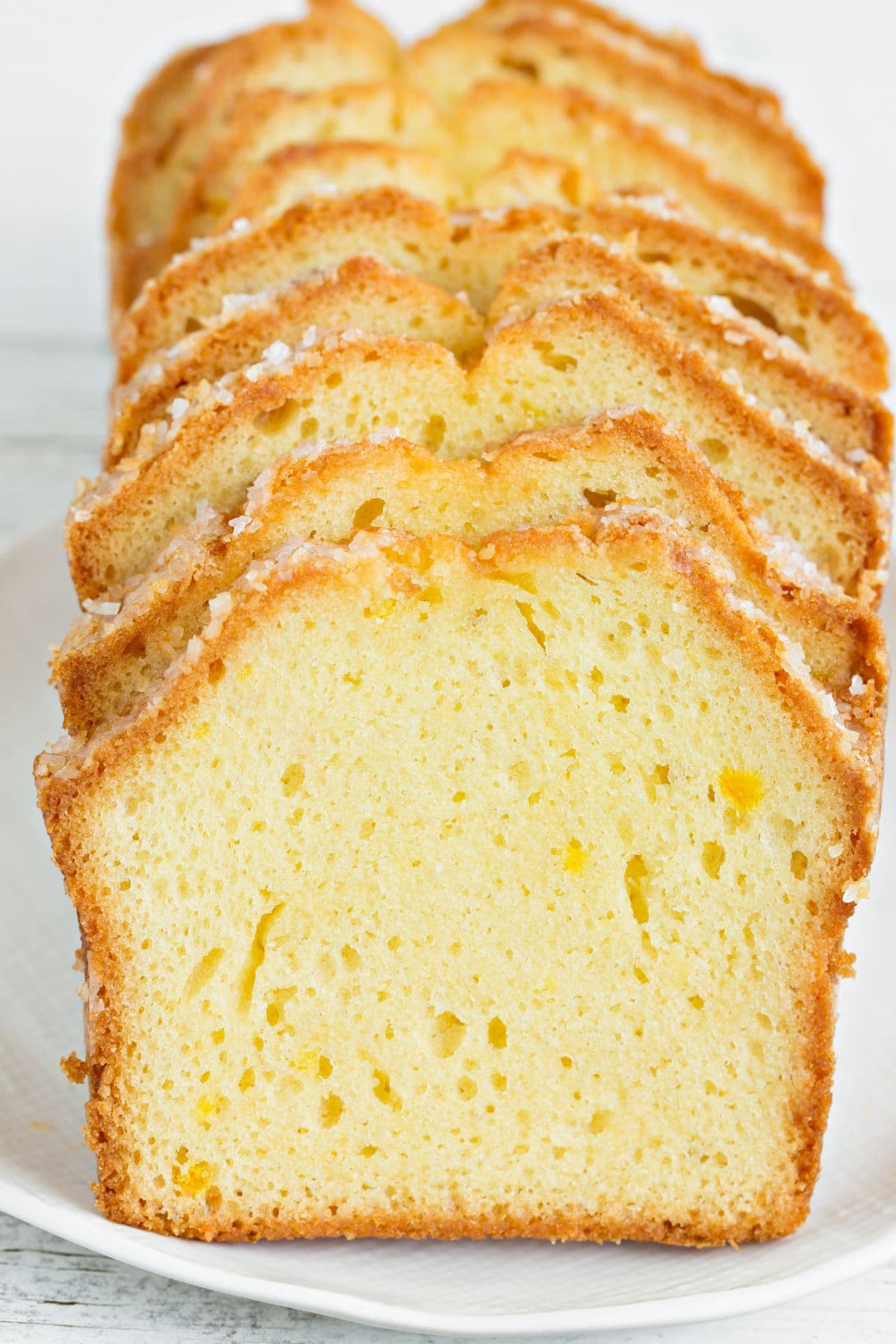 📚 Related recipes
🫶 Restless Chipotle recommends
As an Amazon Associate I earn from qualifying purchases.
I love Nordic Ware bundt pans! They come in so many gorgeous designs and are extremely heavy. They last forever.
📞 The last word
Whether you serve a classic bundt cake or a traditional pound cake it's sure to be welcome at the table!
In a nutshell (so to speak) a bundt cake depends on the type of pan and a pound cake depends on the ingredients. Make whatever you like best!
After all, it really doesn't matter which kind of cake you serve as long as it's delicious!