This Homemade Honey Bun Recipe is perfect for a special breakfast or a sweet snack. A rich, light yeast dough is flavored with honey and orange, then topped with a honey simple syrup and honey granules. It's a honey of a recipe, y'all!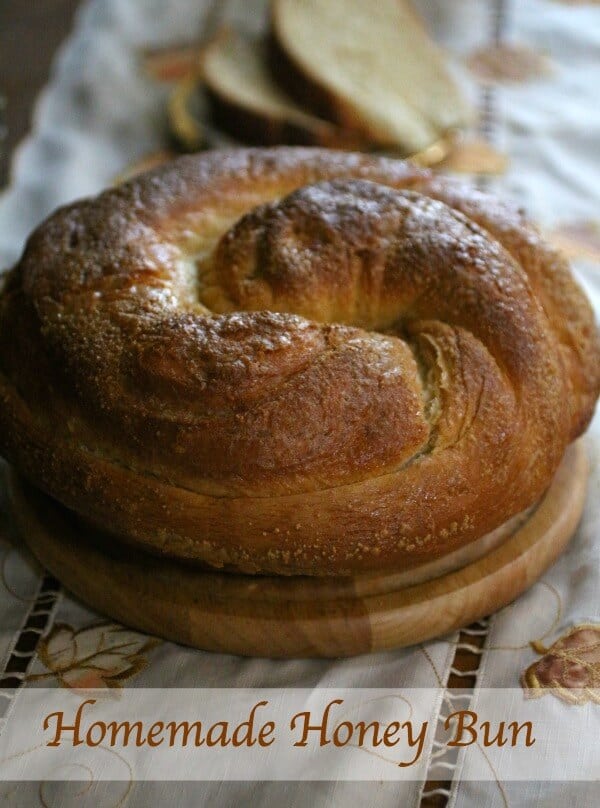 I stalk old cookbooks. Thrift shops, antique stores, garage sales, online venues - I don't care how stained and falling apart it is I will buy it. Let me define old though. My favorite cookbooks are those written between 1920 and 1970, especially if there are notes jotted alongside the recipes. Anything before 1920 tends to be a pain to convert and anything after 1970 is just... eh.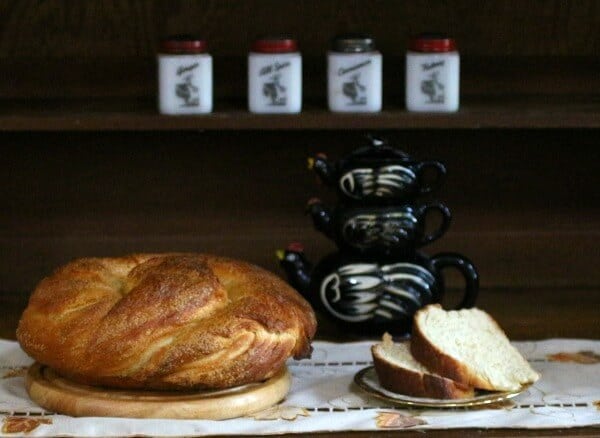 During those five decades people knew how to entertain, families sat down for two and sometimes three meals a day together. Men wore suits, women dressed up, and children knew how to behave in stores. (Ok, full disclosure on that statement - last week I was shopping for clothes at Nordstrom's and these three boys were running in and out of the clothes "shooting" each other while the mom calmly continues to shop. This went on for at least 30 minutes. This would be bad enough in Wal-mart but Nordstrom? Ugh) I just think that for the most part people had a more gracious lifestyle and I love it.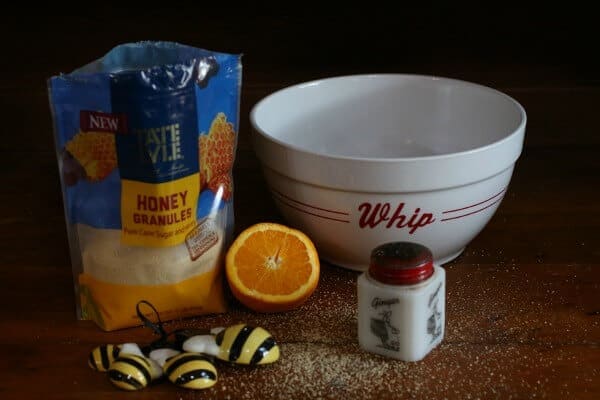 So, this recipe is an adaption of a Honey Bun recipe from a 1950 book called, Cooking for American Homemakers. It is called a Honey Twist in the book. If you are trying to make recipes from pre-1970 cookbooks you are going to have to adapt them or, as you probably already know, they won't work. It's because so many ingredients are different than they were. Even basic stuff like flour and milk are different. I had to make this a couple of times to get it right but once you make it I think that you'll agree that this...is...right.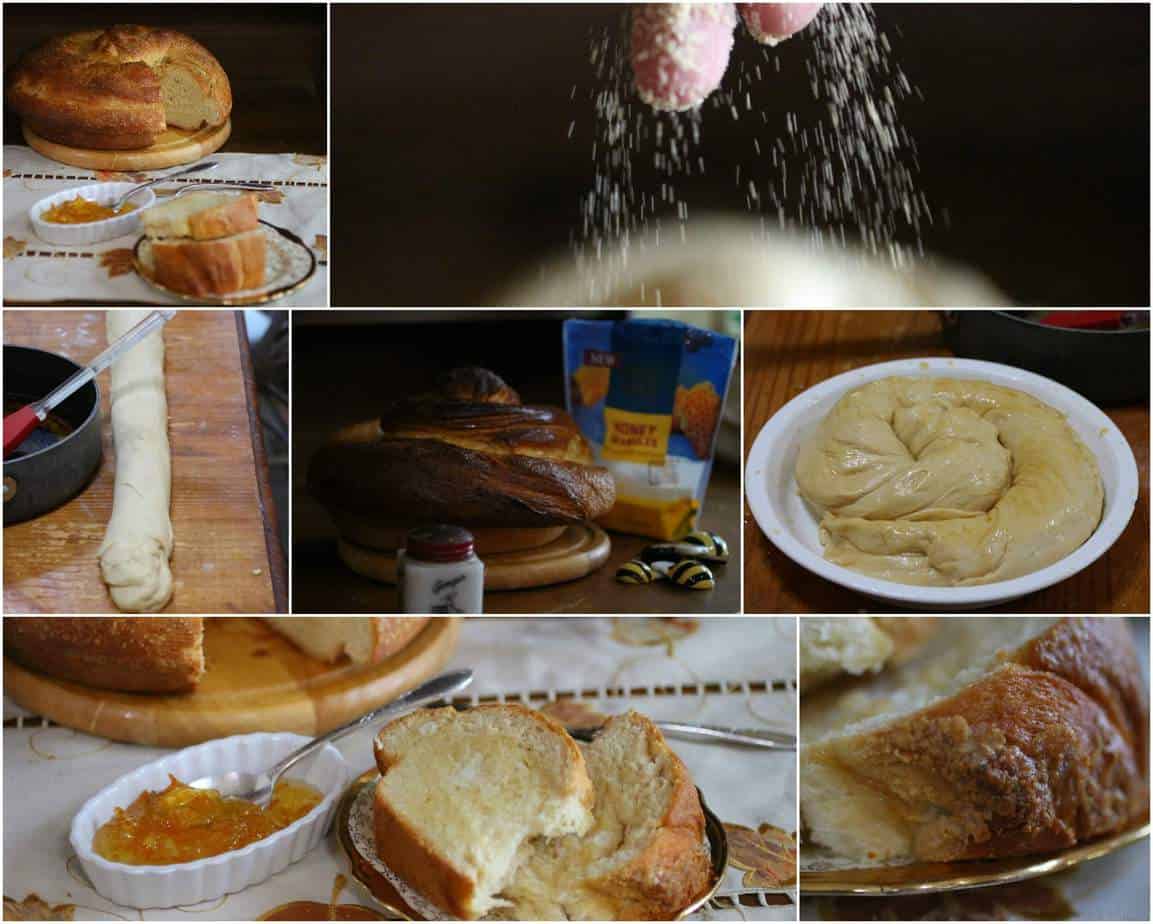 The crumb is fluffy and sweet with a strong honey flavor and a delicate hint of citrus. The crust is beautiful and the shape is pretty enough for a holiday brunch, I think. You can slice and serve it as is, with butter, with cream cheese - whatever you like. I like marmalade.
Mexican Day of the Dead bread is another recipe with a sweet orange flavor - give it a try, too.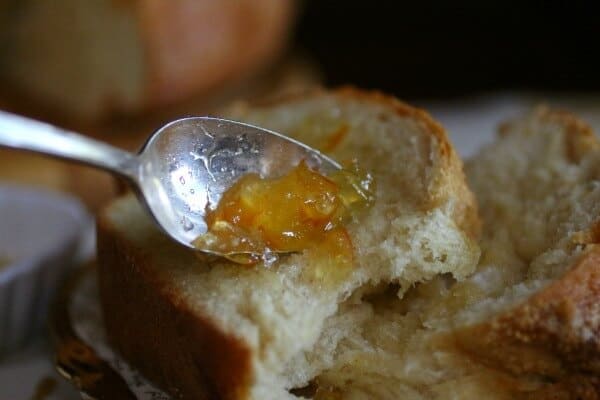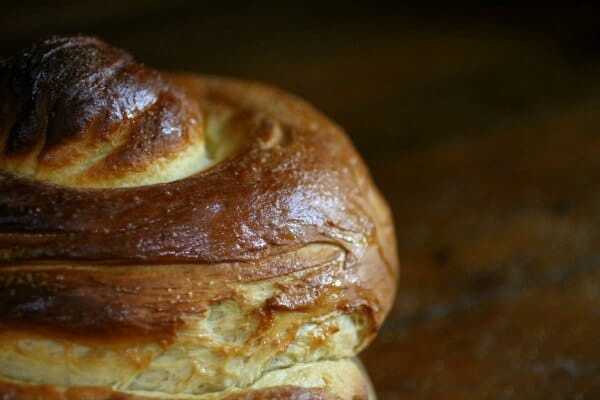 Don't ya just want to pick at that glaze? YUM!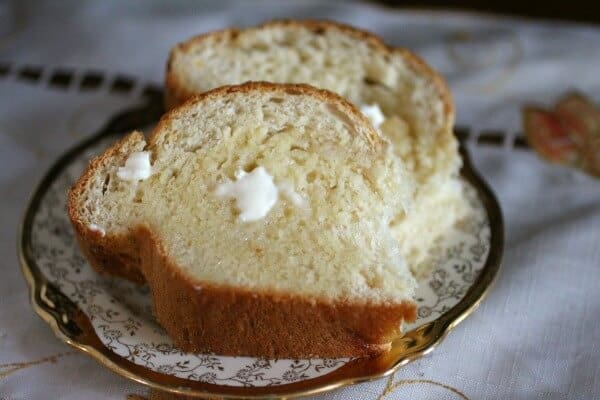 I have been working on this recipe on and off for years and I really think I have it perfected. Give this homemade honey bun recipe a try and let me know what you think!
Then try these cinnamon rolls!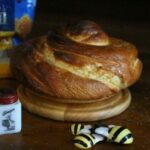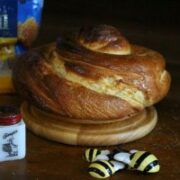 Homemade Honey Bun Recipe
Print
Save
Go to Collections
A rich, honey and orange flavored yeast dough is coiled, brushed with a simple syrup and sprinkled with honey granules then baked for a delicious breakfast or brunch treat.
As an Amazon Associate I earn from qualifying purchases.
Ingredients
For the Glaze
½

cup

water

½

cup

Tate+Lyle® Honey Granules -plus more to sprinkle on top of the bread

1

tablespoon

orange juice
Instructions
Add the yeast and ginger to the warm water in the bowl of your mixer and set aside.

Add the butter, Tate+Lyle® Honey Granules, and salt to the scalded milk and let cool to 110F.

Whisk the eggs, orange juice, and zest into the milk mixture until well blended.

With the mixer on low and the whisk attachment on add the egg and milk mixture to the yeast until smooth and well blended.

Switch to the dough hook.

With the mixer on medium-low speed add the flour until the dough clears the side of the bowl and forms a soft dough. The dough will be sticky.

Knead for 5 minutes.

Remove the dough from the mixer and knead it a few minutes more on a lightly floured surface - it should be springy and feel like your earlobe.

Grease a large bowl with butter.

Rub butter all over the ball of dough.

Place the dough in the bowl, cover with a clean tea towel, and let rise for 1 hour, or until double.

Turn the dough out of the bowl and knead gently to deflate the dough.

Generously grease a 10-inch pie pan or a 9-inch round cake pan.

Roll the dough into a cylinder about 20 inches long.

Brush with the honey simple syrup.

Place one end of the coil in the pan against the side.

Coil the dough "rope" around the pan, ending in the center.

Brush with more simple syrup.

Sprinkle with more Tate+Lyle® Honey Granules.

Let rise for 30 minutes, or until light and nearly doubled.

Preheat the oven to 375F.

Bake the Honey Bun for 20 minutes, or until the bottom sounds hollow when tapped.

Let cool slightly before slicing.
Simple Syrup
Bring the water, Tate+Lyle® Honey Granules, and orange juice to a boil.

Stir constantly until the granules are dissolved.

Cool.
Sign up for the emails and never miss another recipe!!
We'll never share your email or send you spam. Pinkie swear.