Deep fried Oreos are warm, chocolaty, oozy packages of goodness  just like you get at the Texas State Fair. They are much easier than you think. The batter gets crispy, the chocolate cookie gets soft, and the creamy filling oozes out in every bite. You'll either love them or hate them.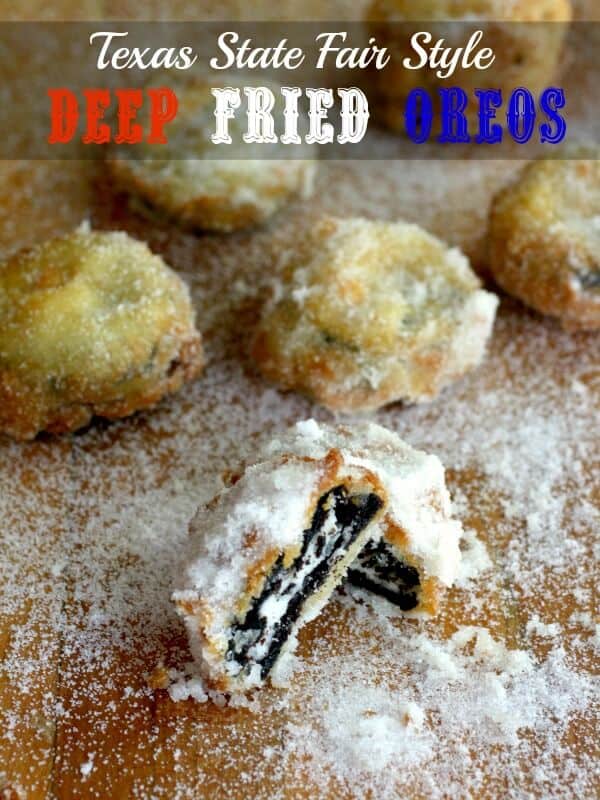 Deep fried Oreos are one of those Texas State Fair foods that you can make at home if you start craving them too far ahead of time. Just about now, the first of summer, I start thinking about the food at the fair in September. Sometimes I think about it way too much.
I made them as part of an assignment for a magazine client in an article on State Fair food and I thought I'd add the recipe here in case you were interested. When I asked on Facebook some of you were like, "YES!" and others were like, "ICK" so if you were in the "ICK" group you can move along to something you like better… like… my version of Berger Cookies.

The Restless Chipotle Channel
These are not in any way, shape, or form anything that could be called healthy. They are grease and sugar held together with cholesterol and calories. Eaten every day they are going to cause a problem but on an occasional basis they're fine. We had a fry day here this past weekend. I knew I had to do the frying for this article so my daughter and son-in-law and the grandkids came over to help us pig out on State Fair food. Everyone was suspicious of the Oreos at first but once they ate one they were hooked. It's one of those things you have to eat just as they come out of the fryer, though. You can't save them for later.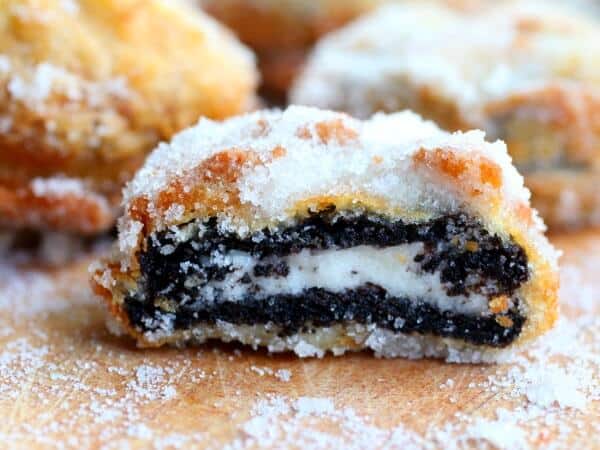 I'll be honest. I go to the state fair for the food and the beer/wine tasting. I want to try everything, even if it does sound weird. I keep thinking I want to have a State Fair themed party one of these days, with potato sack races and lemonade and lots of fried food. It seems like it would be a lot of fun to plan as well as to attend.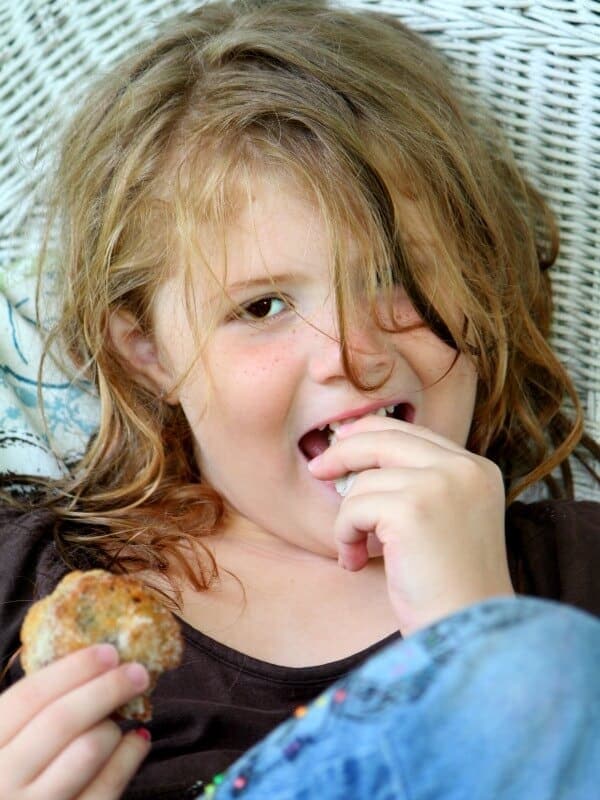 If you are going to make these I'd suggest making them in small batches unless you are entertaining and you have a ton of people. It's a fun recipe but the cookies are rich and you really can't eat all that many.
I will be posting these again, eventually. I have a different batter I want to try….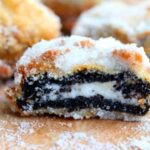 Deep Fried Oreos Just Like the State Fair
Deep fried oreos just like you get at the state fair - hot, gooey, chocolatey goodness in one bite.
Ingredients
1

egg

1

cup

milk

2

teaspoons

melted butter

1

teaspoon

vanilla

1

cup

pancake mix

1 10-

ounce

package Double Stuff Oreos

Peanut oil for deep frying

Sugar crystals for rolling the warm cookies in
Instructions
Preheat the fryer to 375F.

Mix the egg, milk, butter, vanilla, and pancake mix until smooth.

Dip a cookie in the batter, covering it completely.

Carefully slip it into the preheated oil.

Fry until golden on both sides.

Drain on paper towels.

Roll in sugar or sugar and cinnamon.
If you like these Deep Fried Oreos you may also like…
10 State Fair Foods You  Can Make At Home
Deep Fried Twinkie Bites This Silly Girls Life