Bread machine yeast vs regular yeast - is there really a difference?
And what about cake yeast, compressed yeast, fresh yeast, rapid-rise yeast, and instant yeast? Are they interchangeable?
Will my bread machine blow up if I use the wrong one?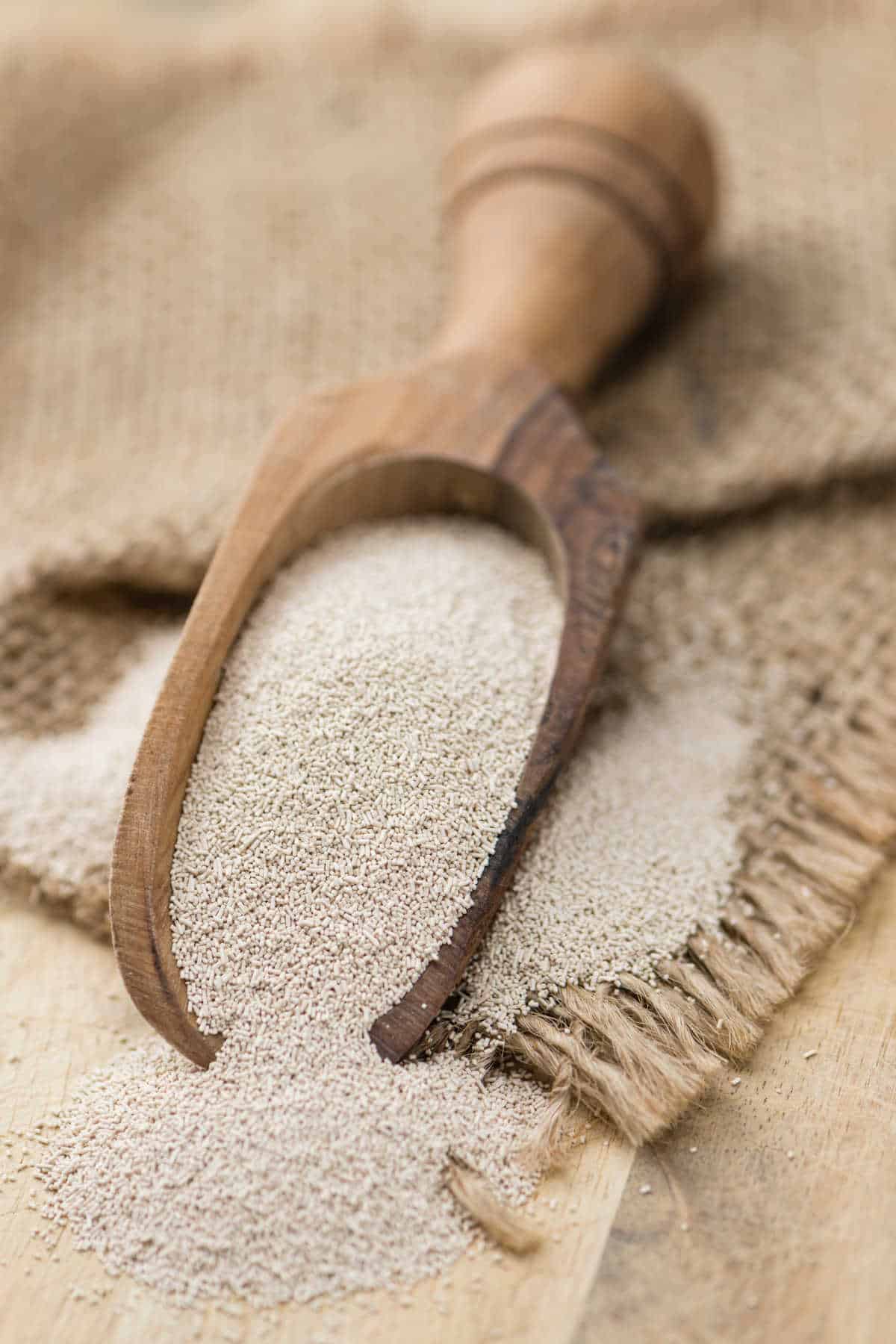 Jump to:
Whether you're new to bread-making, or you've been making it for decades like me, figuring out which kind of yeast to use for a recipe can be frustrating.
Let's make it a little easier. All types of yeast will make bread rise. Well, except for brewer's yeast. That's totally different..
Bread machine yeast
Rapid rise and bread machine yeast are both types of instant yeast.
They're made in the same way. It's basically just yeast that has smaller granules and it's alive and kicking.
This helps it to dissolve more quickly and therefore get on with the work of rising much faster than active dry yeast.
You can still get two rises out of it if you want to - the biggest difference is that it doesn't have to be "proofed" or added to water before getting on with your recipe.
You mix it right in with the kind of flour you're using and the other dry ingredients and continue with the recipe as written. That's what makes it perfect for bread machine use - it's a dump-and-go kind of thing.
You don't need to knead a second time - you'll just knead, shape, and let rise. That saves an hour or two of time.
Rapid-rise yeast is instant yeast (the same thing as bread machine yeast, remember) that has ascorbic acid added to it because the acid helps to activate the yeast particles.
Ascorbic acid is just vitamin c.
Things to know about bread machine yeast
You can use it in place of any rapid rise or instant yeast.
There's no need to proof it.
A second rise is unnecessary.
Bread will usually be milder in flavor due to the shorter rising times.
Texture may be a little more coarse because of less rising.
Active dry yeast
Regular active dry yeast is the most common kind - it's the traditional yeast your grandmother probably used if she baked bread since instant yeast wasn't around until the early 1970s.
With this type, you'll need to proof the yeast by adding it to some warm water (110F) with a pinch of sugar. I always add a bit of ground ginger to help activate it, too.
Then you set it aside for 5 to 10 minutes in a warm place during which time it gets foamy. If it does you know it's ready to go but if it doesn't you know that it's old and weak so you don't want to use it.
Active dry yeast has larger granules than bread machine yeast and other instant types.
Rising time is a bit slower.
It generally works best with 2 rises but some recipes may even call for 3.
Once this type of yeast is exposed to air it begins to lose potency so it's often sold in ¼-ounce packets.
If you happen to buy a jar or a larger, multi-use package then you'll want to keep the yeast refrigerated. Just be sure to let it come to room temperature before you use it.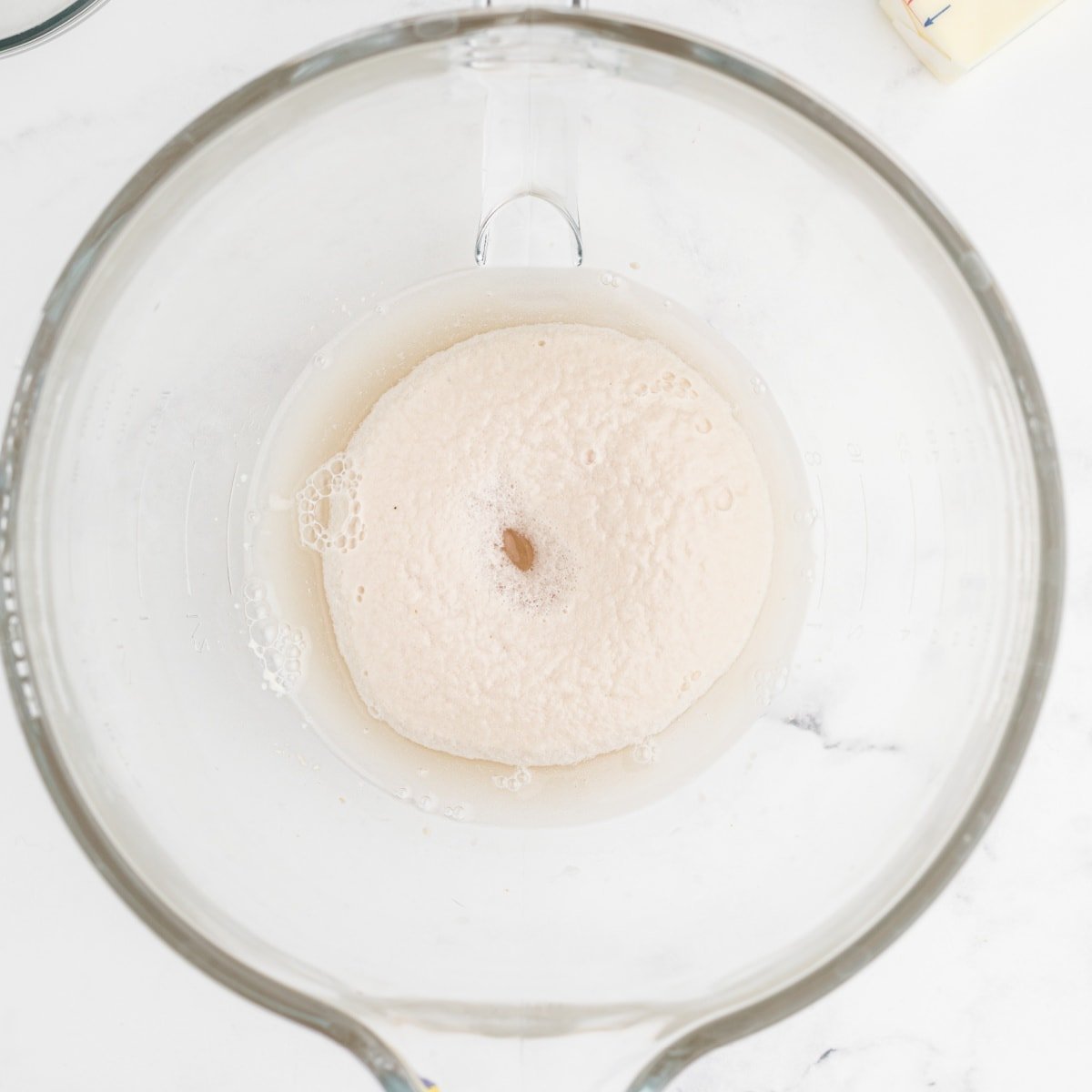 Things to know about traditional yeast
Active dry yeast weakens with age - check the expiration date on the packet or jar.
This can also cause inconsistent results - make sure your yeast is fresh.
Must be rehydrated in lukewarm water (110F) before use.
Liquids above 115°F will kill it and cause it not to rise.
It is used for recipes the require several rising times.
This is the yeast to use if you are going to let your dough sit overnight in the fridge or freeze it.
The longer rising time helps the flavor of the bread develop more fully - it's better for artisan breads, especially. There can be a significant difference in flavor when instant yeast is used instead.
Fresh yeast
Fresh yeast is also called compressed yeast or cake yeast.
It's a block of fresh yeast cells that contains about 70% moisture. Cake yeast is most often used by professional bakers. You may also see it as an ingredient on old recipes.
Yeast Conversion Table
Can all kinds of yeast be used interchangeably? They can but the amount of yeast used will vary according to the type.
| Active Dry Yeast | Instant Yeast | Fresh Yeast |
| --- | --- | --- |
| 1 teaspoon | ¾ teaspoon | 2 teaspoons |
| 2 ¼ teaspoons (1 packet) | 1 ¾ teaspoons | 4 ½ teaspoons |
| 4 ½ teaspoons (2 packets) | 3 ½ teaspoons | 3 tablespoons |
The bottom line is that you can use active dry yeast in your bread machine recipes, too.
It's great if you don't want to have several different kinds sitting around. After all, the best yeast to use is the one you have, right?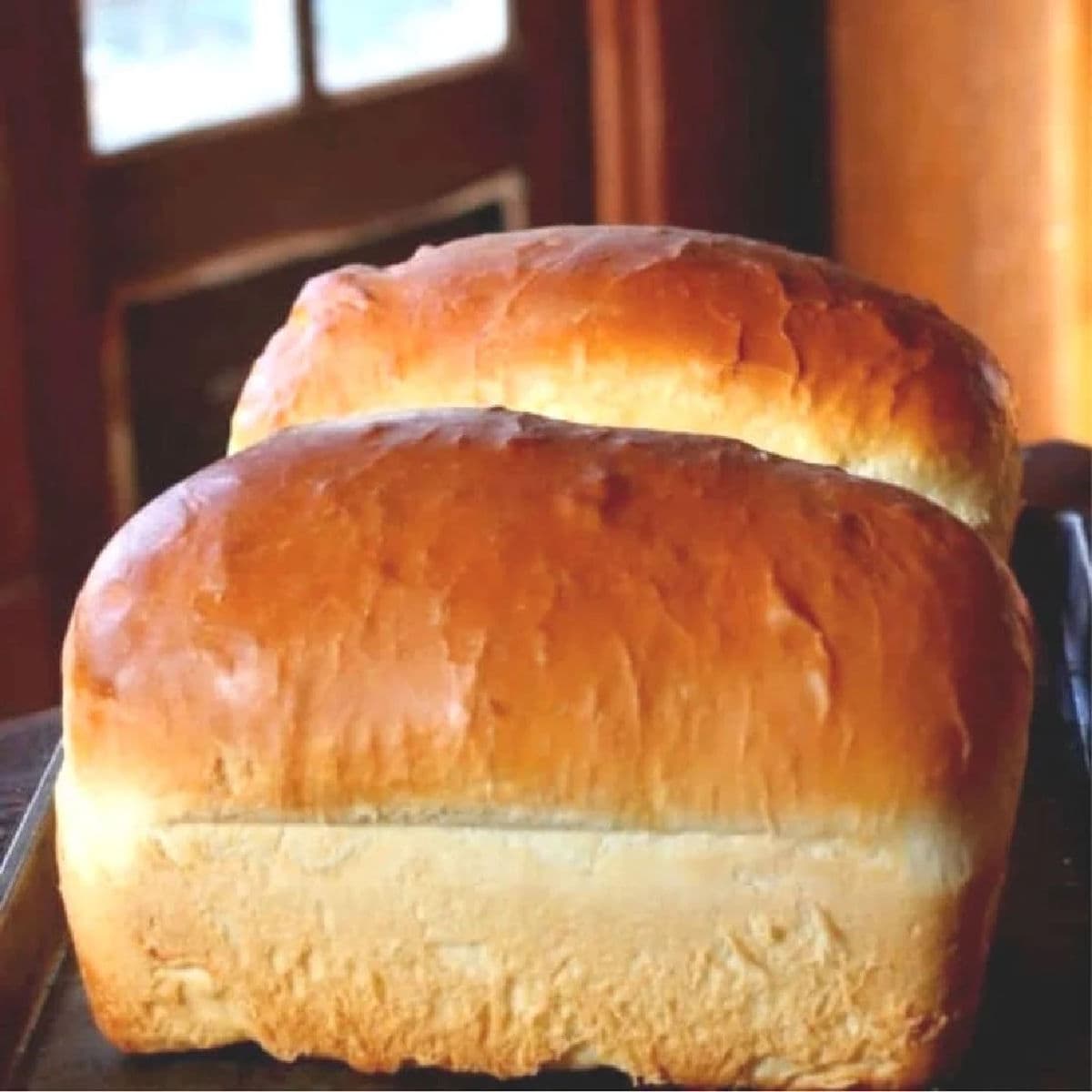 👩‍🍳 FAQ
What does proofing the yeast mean?
Rapid rise yeast doesn't need to be proofed but it's a good idea to proof active dry yeast. To do so you'll just add the yeast called for in the recipe to about ¼-cup warm water and about a teaspoon of sugar. It should foam up in about 3 to 5 minutes and then you can continue with the recipe.
Does it matter what yeast you use for bread?
If your yeast dough is going to rise overnight in the fridge, be frozen, or rise for an extended period of time you'll want to use active dry yeast. Otherwise, it doesn't really matter.
Does more yeast make bread fluffier?
To an extent, yes it does. However you can get too much yeast and it will make your bread taste yeasty and have a beer smell to it. It's best to use the amount of yeast called for in the recipe and add a ½ teaspoon extra if you're going to freeze the dough unbaked.
Why is my breadmaker bread so dense?
Dense bread means that the dough isn't getting kneaded properly. If your breadmaker bread is dense then your breadmaker isn't able to handle the dough well.
💭 Things to know
Remember that if you are using active dry yeast in place of instant yeast types (bread machine yeast, rapid-rise yeast, etc) then you'll need to proof it in some of the liquid called for in the recipe.
So if the bread machine recipe calls for 1 cup of warm water then you'll use ¼ cup or so of that water to proof the active dry yeast before you add it to the bread machine.
Don't use extra water or your recipe won't turn out right.
Expert tip: Keep yeast in a cool, dry place in an airtight container for best results.
Use the yeast called for in your bread recipe if possible.
Most bread machine recipes have been developed using quick rise and fast-acting yeast types so you don't have to do the proofing step.
If you use active dry yeast in a rapid-rise bread machine cycle your bread may not rise very well because the yeast won't have time to fully activate.
Ready to get started? Try this easy beer pizza dough or one of these homemade yeast bread recipes.