Shopping in Cozumel was fun, although not my favorite part of the vacation on the Norwegian Epic. Expect to find a lot of tourist traps and watch both your wallet and your gut - just because they say it's leather doesn't mean it is.
September 8, 2010 Shopping in Cozumel
Our itinerary had gotten messed up the first day because of high winds and surf. So, rather than Cozumel being the last port it was the second. I am not much of a shopper really and it was not my favorite stop. It is beautiful as are the rest of the ports but very "TOURISTY". The various shops pass out free margaritas and tequila which the majority of the shoppers slurp down readily.
It's a brilliant way to boost sales! Of course the more they drink the more they buy.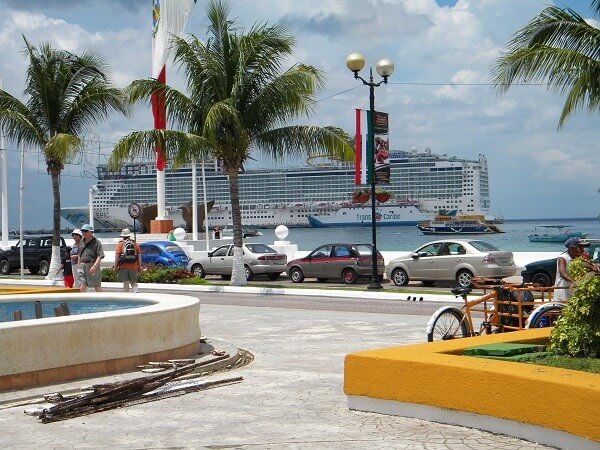 Shopping in Cozumel was about what I expected, although I loved the views. So much of what was for sale was cheap junk, stuff that could be gotten in the United States (at least in many areas of Dallas!) and then duty free jewelry, watches, and perfumes. Marc has rather a large cowboy boot collection and after shopping for awhile added a crocodile pair to it. I shopped too...got tee shirts for the kids and grandkids, Mexican vanilla for a few people and myself and a couple of fridge magnets.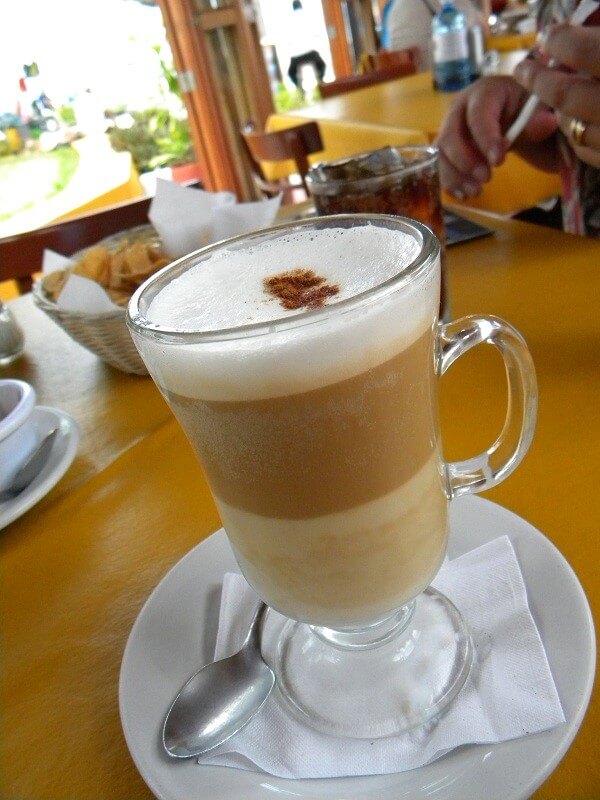 I really wanted to eat at a "local" place but these do not exist in the port areas - at least not when we were shopping in Cozumel. The food we had was good, but not authentic. 'Nuff said.
Back on the Ship After Shopping in Cozumel
I am losing track of what happened when…I think that this is the night we ate at the Italian place… but I have yet to tell you about Cagney's Steak House or the Bistro. Let me go over both of those and just know that one happened on one night and one on another!
Both of these restaurants charge a cover charge. The choices on board are between several nice restaurants that come with a cover charge that varies from $10 a person to 15 or 20 a person…maybe a little more. The food is, as a rule, better in these areas…although not always.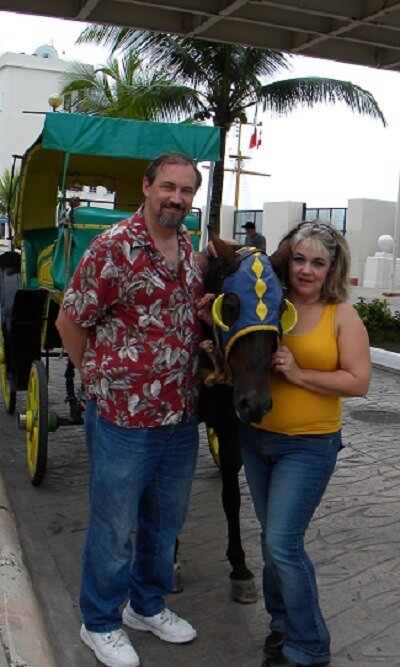 Cagney's is the steak house on board. I had lobster bisque, roast asparagus, creamed spinach, and filet and then a crème brulèe for dessert. The bisque was good, not over the top amazing but quite good… a little too salty. The steak was perfect…tender and delicious. The roast asparagus was also excellent but the creamed spinach was a complete disappointment; flavorless, insipid, and not very creamy. I admit that creamed spinach is one of my specialties and I make a rockin' version so it may have to do with my taste more than anything. The crème brulèe was smooth and flavorful with a light, crisp caramel top. I liked it.
Le Bistro is, as you might imagine, the French restaurant. It is classic French, not bistro food. There were not a lot of tables for two, which surprised me. After all, this is a cruise and I would think most people are couples? We were seated at a corner table next to the emergency exit which patrons and staff walked in and out of constantly. The swinging half door nearly whacked Marc in the back several times and the constant parade of people was disconcerting. Permit me a snob moment here…If I was public relations for a cruise line, especially a new ship, and I knew a food writer was on board I would be sure that that writer was seated well at the very least. While the ship's crew is amazing, and I received Internet time, wine, appetizers, and flowers in the room, they did not do much in the way of facilitating my epicurean experiences on board.
I had the pork tenderloin with a calvados cream sauce and sautéed apples. It was served with asparagus. The meat was cooked to perfection, very tender and flavorful. The sauce and the apple were delicious as well but at this point I am a little bored with asparagus as much as I love it. I finished with a crème brulèe…and yeah, I am sort of finished with those as well. Everything was good and other than the poor seating the experience was romantic and fun. They did serve pressed coffee in the press and it was delicious, my favorite part. I wish that all of the restaurants did that but I supposed it would be impossible to handle.
Le Bistro was too dark to get any real images, sorry. The plating was average, not incredibly creative so you aren't missing anything there, either.
So far I think that the biggest problem I have seen from a food perspective is a simple lack of planning…Pasta that was cooked too far ahead and left to sit, menu items that are really not conducive to the large population and special requirements on board ship, and staff that doesn't always have a good grasp on the English language – these things detracted from the overall experience.
I have very little accent. People are usually surprised when they talk to me because they can't place where I am from. This is the result of living in many areas of the country, having a dad that was an elocution freak, and speaking several foreign languages before I was 25. The result is a pretty average American accent … although sometimes I turn up the drawl, or add a different accent depending on the person I am talking to or the mood I am in.
Anyway, that to say that there is no excuse not to understand what I am saying most of the time. Since the majority of the people aboard ship speak English then the servers should understand it exceptionally well. Some do not. The majority of the servers and staff speak it very well but there are those that don't. Just sayin'.
More later,
Love, Marye