The Durango cocktail is a delicious brunch beverage recipe that's made with tequila, amaretto, and grapefruit juice. I've sweetened it up a little by using Rio Star grapefruit but if you're outside of Texas you can use Ruby Red with a splash of grenadine. The mellow almond flavor of the amaretto smooths out any possible harshness from the tequila or the grapefruit. You just get a refreshing sip with a sweet-tangy finish.
For this recipe you'll need: tequila, ruby red grapefruit juice, amaretto, lime, club soda (optional), marashino cherries (garnish)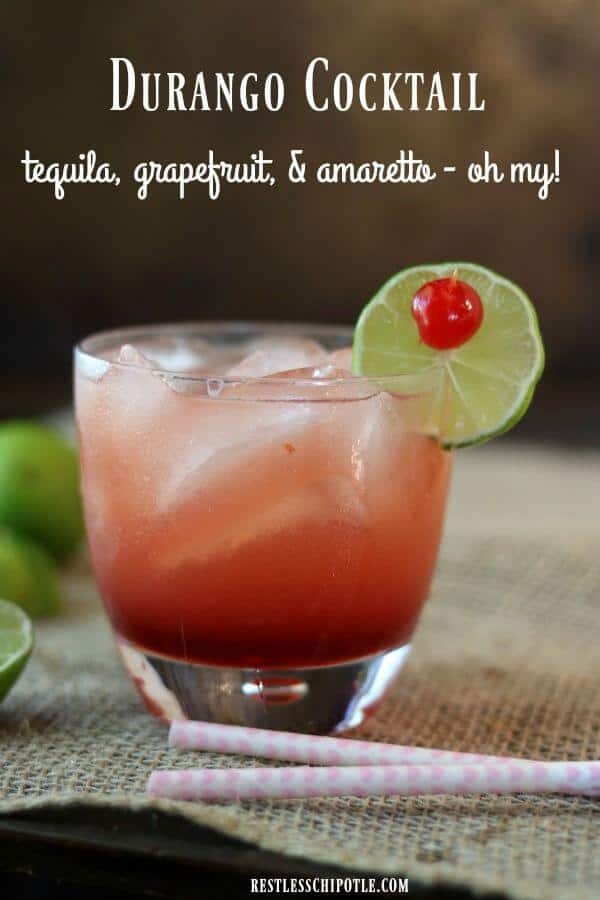 Believe it or not this Durango cocktail recipe was supposed to go live last Friday. I'm not sure what happened but in between meetings, shopping, picking a sick kid up from school, and leaving town for a conference I didn't get a thing written beyond my recipe notes.Then I spent the first half of this week in Austin and the last two days trying to get client work done. Hopefully if I work nonstop and forgo sleep I'll be caught up by Monday. I'm only half kidding.
It was worth it though. In Austin I got to hang out with some of my favorite food bloggers, meet bloggers I hadn't met before, and pick the brains of some of the super-bloggers that we all know and love. I came away with a few great ideas and hopefully some ways to make Restless Chipotle even better.
Anyway.
When most people think about Mexican cocktails they think about margaritas - maybe even a Paloma. The truth of the matter is that Mexico has a ton of cocktails that most Americans haven't ever heard of. I am not sure where the Durango cocktail originated, to be honest. I'd say that it was probably in Durango, Mexico but the fact that is contains amaretto makes me skeptical about that. I am not going to try to figure it out.
It is a close relative of the Paloma because of the grapefruit juice and tequila but the amaretto really adds a zing! of flavor and sweetness that smooths out any harshness from either the tequila or the grapefruit. You can also add club soda to dilute it a little and make it sparkly. I prefer it that way because I am not big into heavy alcohol flavors. I don't drink to get drunk (usually) and I'm not 18 anymore (yeah, the drinking age was 18 back then), so I tend to add some club soda to almost everything I make. The result is that when I do have a cocktail out I almost always have to order a club soda along with it.
If you can start with a Rio Star grapefruit and use fresh squeezed juice you'll end up with an amazing flavor and gorgeous color. If you can't find Rio Star (it might be a Texas thing?) then use ruby red grapefruit juice and add a splash of grenadine.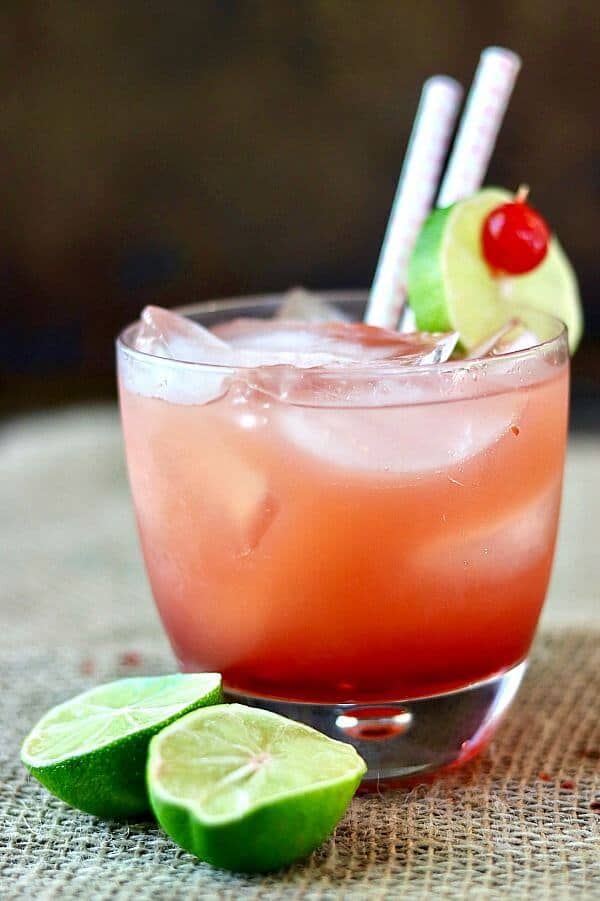 YOU MAY NEED…
The following are affiliate links. We are a participant in the Amazon Services LLC Associates Program, an affiliate advertising program designed to provide a means for us to earn fees by linking to Amazon.com and affiliated sites.
I think this drink was pretty perfect in an on the rocks glass. Mine are slightly tapered inward so they held the bubbles from the club soda and it kept a little sparkle.

Durango Cocktail Recipe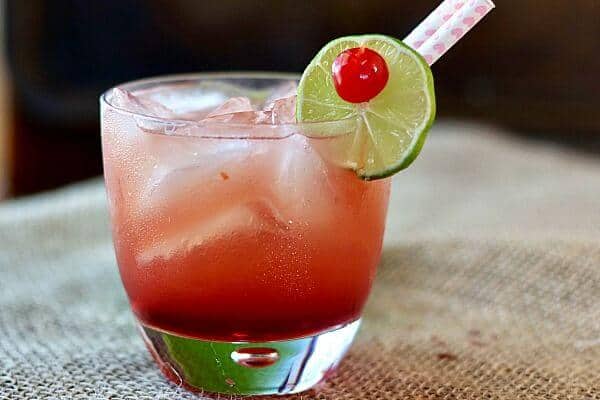 Cool and refreshing - I just love this Durango cocktail! If you love this recipe please give it 5 stars!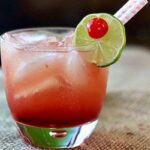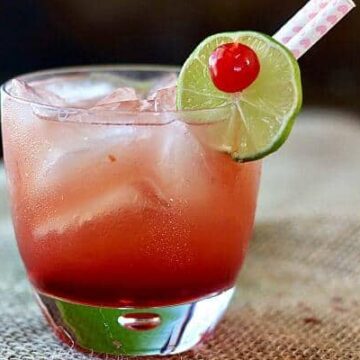 Durango Cocktail
Print
Save
Go to Collections
This refreshing cocktail is made with grapefruit juice, reposado tequila, and amaretto for a smooth, refreshing drink that's as good at brunch as it is in the evening.
As an Amazon Associate I earn from qualifying purchases.
Ingredients
2

ounces

reposado tequila

2

ounces

grapefruit juice

,

freshly squeezed Rio Star, or any ruby red

½

ounce

amaretto

⅛

lime

,

slice

Dash

grenadine,

optional

club soda

,

optional

ice cubes
I earn a commission from Instacart from qualifying purchases.
Instructions
Add teh tequila, grapefruit juice, and amaretto (plus grenadine if desired) to a cocktail shaker filled with ice.

Strain into an on the rocks glass filled with ice.

Squeeze in the lime and stir.

Top off with club soda as desired.
Nutrition Facts
Calories:
203
kcal
|
Carbohydrates:
11
g
|
Sodium:
2
mg
|
Potassium:
91
mg
|
Sugar:
10
g
|
Vitamin C:
17.7
mg
|
Iron:
0.2
mg
Sign up for the emails and never miss another recipe!!
We'll never share your email or send you spam. Pinkie swear.
IF YOU LIKED THIS TEQUILA COCKTAIL RECIPE YOU MAY ALSO LIKE…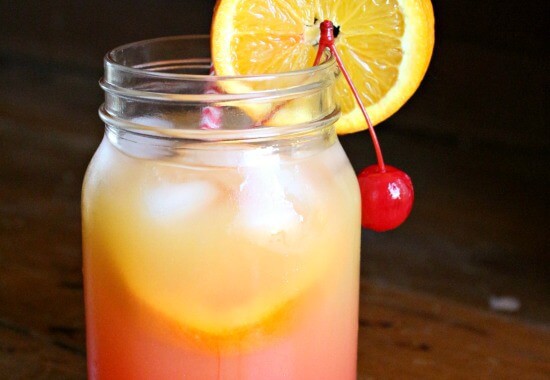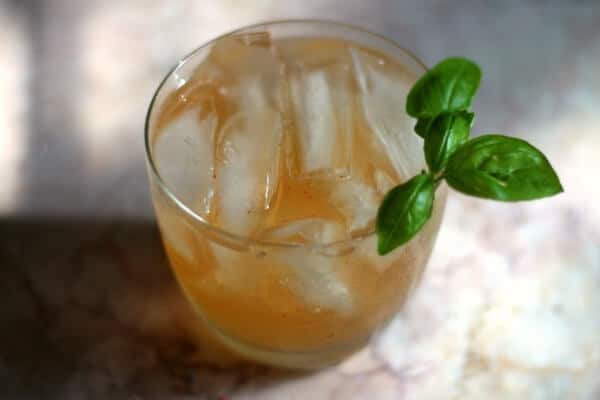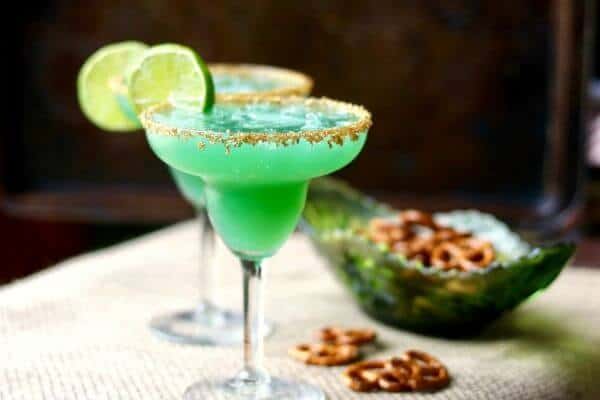 From left to right: Mango Tequila Sunrise, Texas Mule, Irish Margarita