A few years ago I introduced  (as far as I know) my very cool twisted lattice pie crust technique. I developed it about a hundred years ago when I was young and trying to impress people with my mad pastry skillz.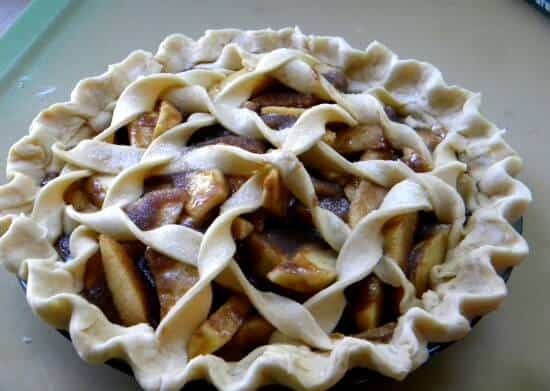 It worked.
I have seen it numerous times since then, but as far as I know 'twas I that brought this cool technique to the world. I am not even sue where the post is anymore...somewhere between here and the site that used to be known as Baking Delights, so I decided to do it again. This time with apple.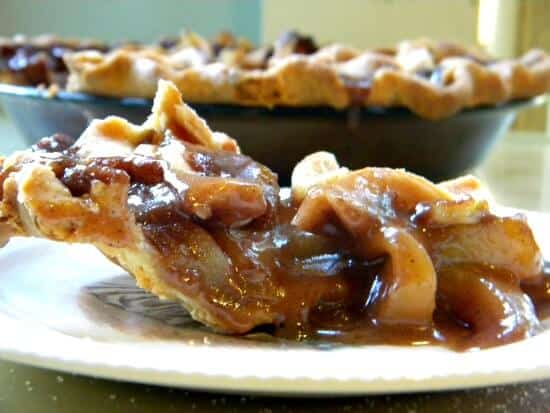 I make apple pie a lot of different ways but one of my favorites is to create a syrup to bathe  the apples in prior to putting them in the crust. I think that the flavor melds a little better and is a little more intense - and as you know I am all about intense.
The other thing is that you should always use as big of a variety of apples as you can. Not the insipid, hybrid Red Delicious but Granny Smith, Cameo, Pippin, Winesaps, and what ever else show up on the shelf that smells heavenly.
First, the technique.
Make your favorite two crust recipe and roll one in a circle that will fit into the pie pan you are using. Brush the bottom with melted butter and sprinkle with a little sugar and then set it aside.
Now, roll the remaining crust in a rectangle that is 2 inches longer that the pie pan is wide.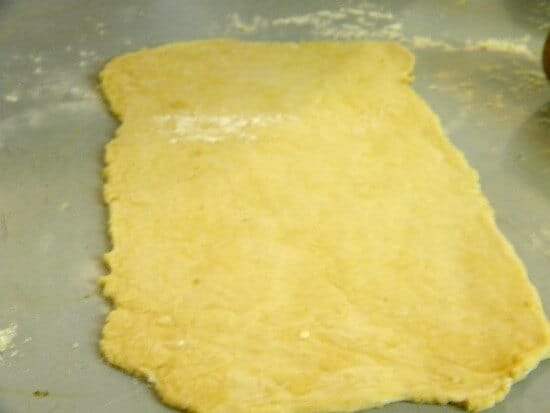 Cut 10 strips from the pastry.
Take the first strip and lay it across the top, gently twisting it in loose curls as you go. This is the "A" side.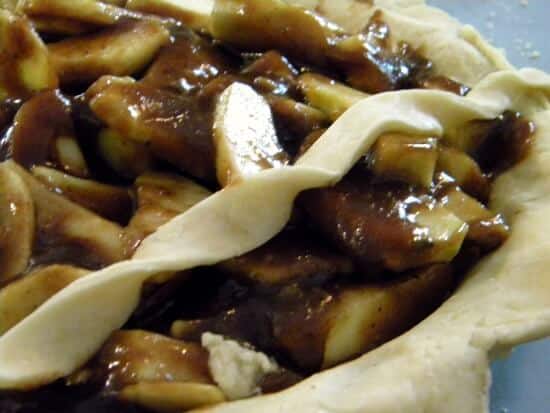 Now, take the next strip and do the same thing but perpendicular to the first one, placing it over the first strip. This is the "B" side.
Take another strip and start it under the "B" strip. Lay it down the length of the pie, twisting gently.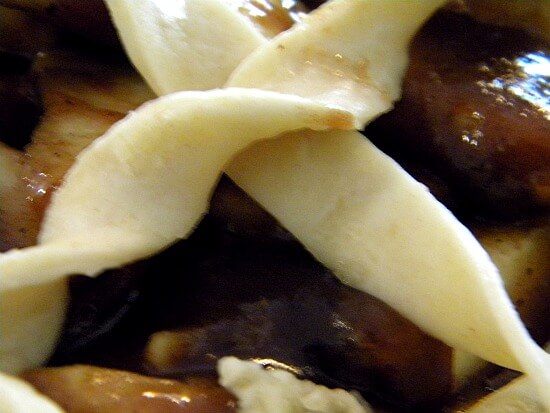 Now, take the next strip and do the same thing, weaving it under and over the "A" strips.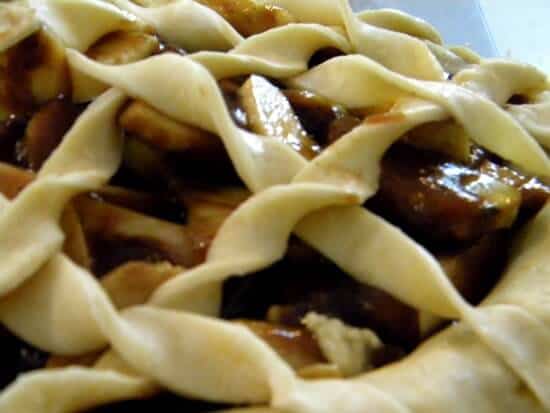 Continue in this way until you are done.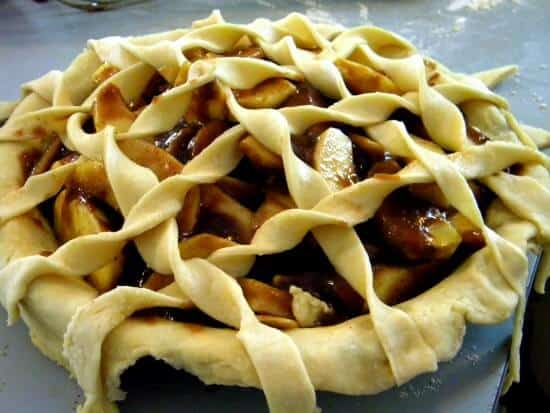 Now fold the crust up over the lattice edges and pinch together decoratively.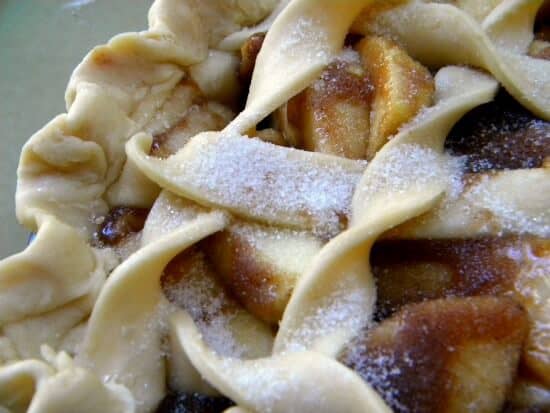 Sprinkle with sugar and bake as directed. The lattice bakes up crisp and adds a cool visual texture to the pie.
The pie itself is pretty cool, too. You will melt the butter and allow it to brown, then add flour and sugar, cinnamon and my secret ingredient...Sriracha. Yep.. just a little adds a nice zing.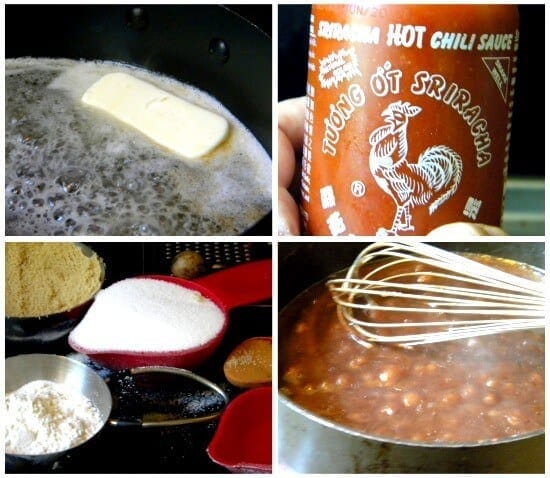 Once that is done you stir it into the apples and put the mixture in the crust.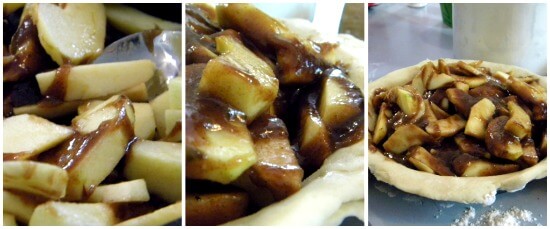 Do the lattice technique and then bake...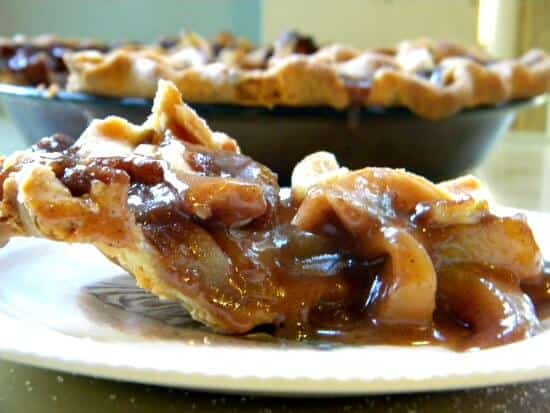 Yummy.
Nutrition Information:serving size ⅛ pie

Calories 491

Fat 23.6

Carbs 70.3

Fiber 5.2

Protein 3.4