I am loving my Caribbean vacation! This morning we were supposed to port in Roatan and visit the Mayan ruins however the seas were too rough and wind gusts prevented the ship from entering port. I am told that they have rearranged the itinerary and all ports will be visited, we'll see.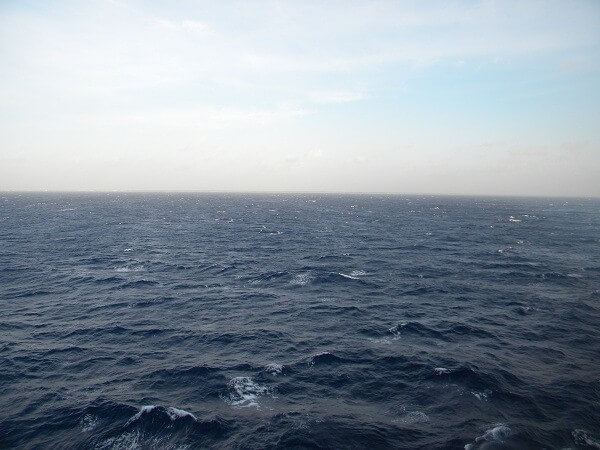 So….we spend another day at sea. This day has seemed almost blissfully endless as there was nothing scheduled, we expected to be off the ship. It is now only 1:38 and it feels like 5 or so in the afternoon! The water is still ever changing and fascinating to me… a kaleidoscope of blues, greens, turquoises, and even purple. There is more white to the waves because of the rough seas and the sky today has given up trying to outdo the water and faded into a soft background with muted clouds.
Relaxing on the Ship Is Part of the Caribbean Vacation Experience
Last night we stopped at the coffee bar. The ship uses Lavazza for all of their coffee drinks (not the regular coffee, sadly) and I had a café mocha which was fabulous.
I am thrilled to be able to tell you that breakfast was amazing. Yes. Amazing. I was so ready to be able to say something positive about the food.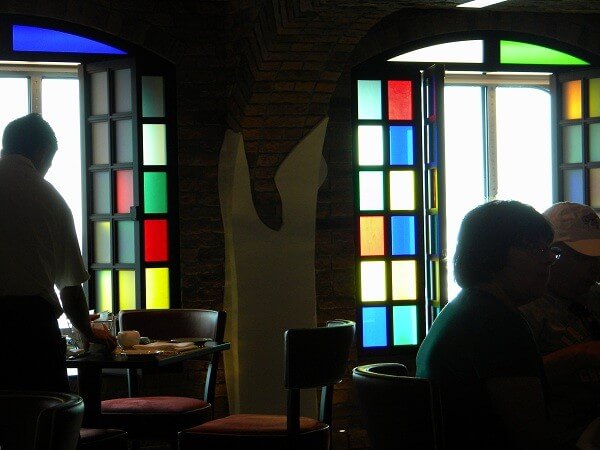 We ate at Taste restaurant, which is one of the *free* restaurants on board. There are several that charge a cover charge and I think we are going to one later this evening. The free restaurants are where the majority of the passengers are going to eat every day, us included.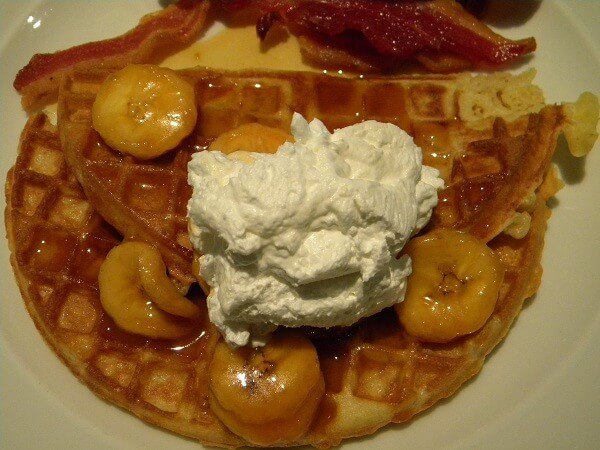 I ordered the waffles which came with a banana compote and whipped cream, and then bacon on the side. It was very sweet, but the waffles were hot and fluffy and the banana compote was flavorful. The whipped cream was not at all whipped cream but an artificial substitute. I am guessing that that has to do with longevity and freshness? I wish they would have made a note on the menu that it was not the real thing. In any case it was delightful. I think, were I to do this particular dish, I would use crème fraiche rather than whipped topping. It would solve the freshness dilemma and it would add a nice tang to the very sweet plate. A variety of rolls and muffins were also on the table and it was very good.
Yes, I AM Eating My Way Through My Caribbean Vacation
We tried O'Sheenans Bar and Grill one more time and I am sorry to say there was no redemption there. If you come on the Epic (and you should if you get the chance) do not waste your time or calories at that place, unless the numerous issues it has have been resolved. Today we went in and waited for quite a long time. Marc is a type 1 diabetic and his blood sugar took a nose-dive as we waited to have our orders taken. I was concerned because he was beginning to have that *look* and he grabbed a passing waiter and explained he was diabetic, his blood sugar was hovering around 44 and asked if he could he get some orange juice.
Well, the juice was not exactly prompt and they charged $2.00 for it. To top it off, it was either VERY watered down or an orange drink like Tang. I understand that the ship charges for drinks other than water, coffee, and tea (except at breakfast when juice is available for free) and 2.00 isn't a lot of money…however, when a medical need arises I would think that they would have comped the juice. I got water and it was served without ice…as was all of the water that I saw being served. I was not impressed.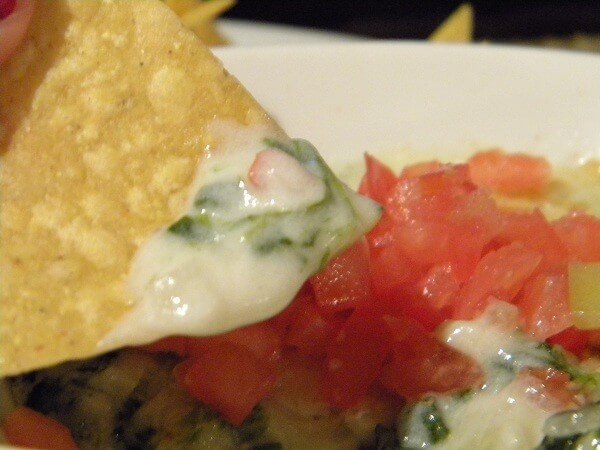 I ordered the artichoke spinach dip and tortilla chips… which were o.k. In fact I joked that the chips had been the first thing on the ship I had had that weren't salted! Still, the quality of the food is lacking at O'Sheehans and the service is the worst on the ship. I tried it twice to be fair.
After that we went up to the Garden Café and had dessert. The food up there has improved a lot since the first day, thankfully. I, being dedicated to you, my readers, ate not one but two desserts just so I could tell you about them.
The flourless chocolate cake was not only beautifully presented but the flavor was rich and deep. The texture was perfect in every way. You must try it, absolutely! The raspberry mousse was a disappointment. It was truly flavorless… quite beautiful but no flavor to be had.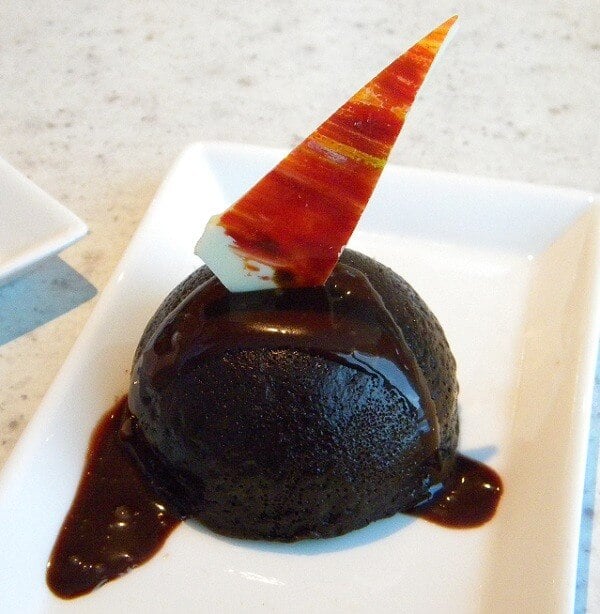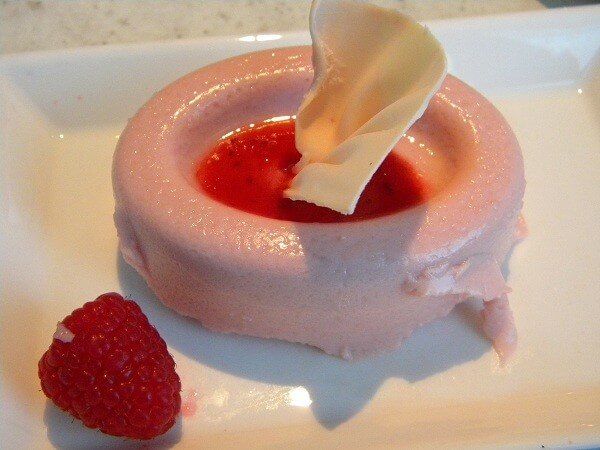 So, I am back on my beloved balcony, enjoying my Caribbean vacation by watching the water and getting ready to sip some merlot and read a little. The temperatures are warm but not hot like in Texas and the breeze coming off the water is actually cool.
Did I mention that flowers were delivered to my room yesterday? A gorgeous arrangement of Hawaiian ginger, roses, star gazer lilies, orchids, and some other blooms was sitting on the counter when we got back from the art auction.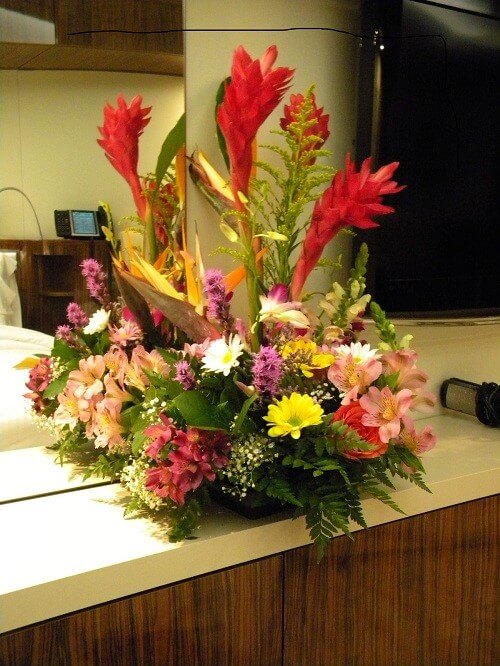 This afternoon they delivered an appetizer plate. Very kind of them...I am feeling quite the princess!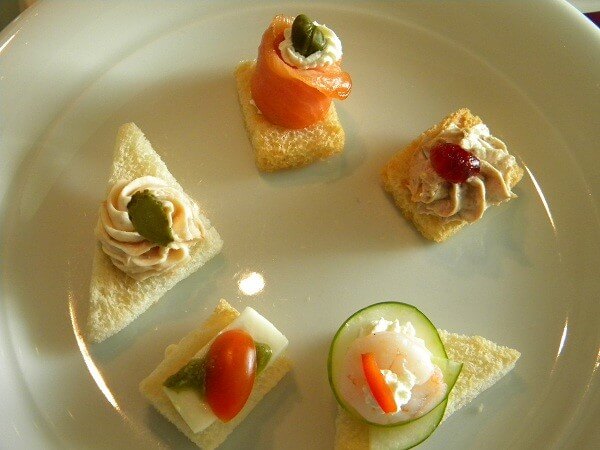 Disclaimer: The PR Department of Norwegian Cruises was contacted and let know that I was on board. I don't know what differences it has made in my trip, possibly the fruit and wine, the appetizers, and the flowers? I was also given 100 free minutes of Internet, which is about a 55.00 value.
You guys know that I am going to give my honest opinion no matter what.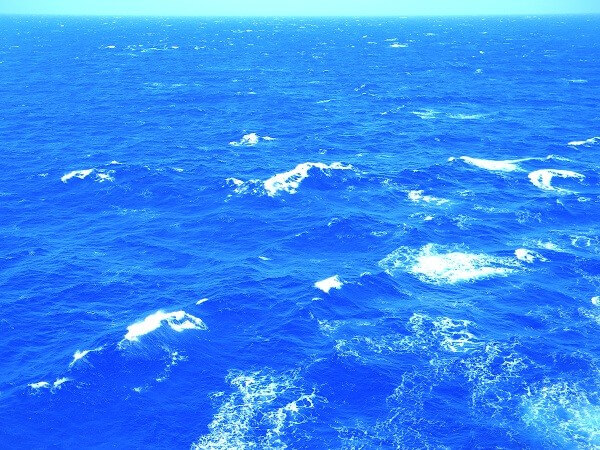 Well, it's back to enjoying my Caribbean vacation for me. Love ya!
Marye