Are you ready to create high, billowy, beautiful loaves of homemade bread?
Jump to:
About dough enhancers
Our grandmothers knew that certain ingredients helped the dough rise faster and higher, have a better texture, and keep longer without going stale or molding. These natural dough enhancers and bread improvers still work well today!
One of the most frequent questions people ask me is how I achieve those big, fluffy loaves. It's not really a secret - I do what commercial bakeries do.
Dough enhancer, also called bread improver.
There are a lot of reasons bread doesn't rise to its full potential, so to speak, but one way to ensure that gorgeous loaf is a dough enhancer. Commercial bakeries use it for a reason.
Now, I am not telling you to use a bunch of chemicals dumped into your recipe. There are tons of natural ingredients that help your bread rise high, light, and fluffy.
What does dough enhancer do?
Bread improvers and enhancers do several things which is why it's best to use a homemade mixture like the one in the recipe card below. Each ingredient works with all the other ingredients.
It improves how the bread rises
It improves the texture
It improves the taste
It improves the crust
It makes a lighter, fluffier bread with a more tender crumb
It even helps to extend the shelf life because it's a natural preservative.
Here are some of my favorite ingredients to make your dough rise higher. You can use one of them or combine several. Take some time to try each of them to see what works for you.
Ginger
I first learned about adding ¼ teaspoon powdered ginger from an (almost) ancient cookbook. Old cookbooks are one of my addictions and I found this one in a second hand store. The note to add ginger was handwritten in the flyleaf so I tried it - and loved the result.
Ginger is still my favorite dough enhancer additive. This common spice boosts the yeast like that first cup of coffee hitting you in the morning. The yeast gets more active much more quickly.
Add ¼ teaspoon of ginger in with the water when you are first proofing the yeast to help your bread rise higher and fluffier. It won't make your bread taste like ginger, either.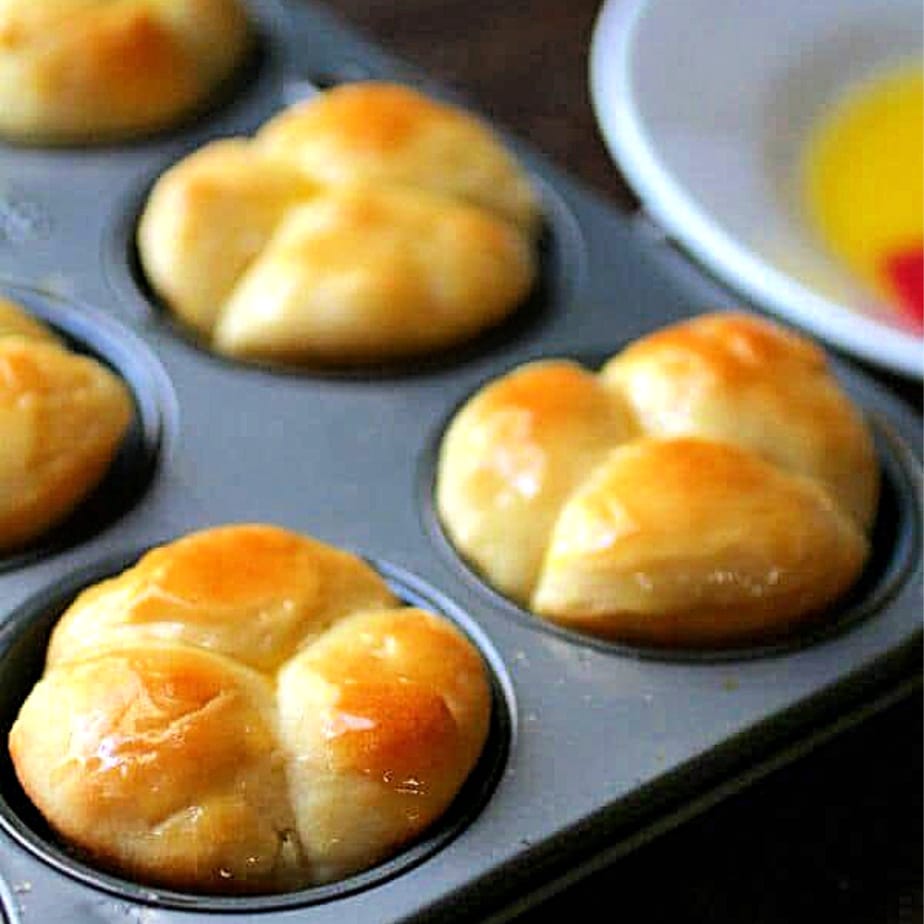 Potato water
The next time you boil potatoes don't salt the water. When the potatoes are done save that cloudy water in a Mason jar.
Cover it tightly and store it in the refrigerator.
Then, when you are ready to make your recipe, warm the potato water to 110F and use it in place of the water or milk (in equal measure).
This works to help your bread rise because of the potato starch that's left in the water. The starch encloses the gas bubbles in dough and strengthens them.
That makes your bread rise lighter and higher. Of course it also gives a pleasant flavor and I feel good about being as frugal as my grandmother was!
Don't keep potato water more than a few days, though. It sours and can really smell up your kitchen.


Wheat gluten
Wheat gluten is a protein that's present in all wheat flour. It's the substance that gives the dough that elastic feel.
It strengthens the dough and holds the gas bubbles produced by the yeast and to make the bread rise higher. It's really helpful when you are using different kinds of flour.
You can buy vital wheat gluten, which is just the gluten. Substitute 1 tablespoon gluten for 1 tablespoon flour in each cup of flour for whole wheat bread and about half that for white.
So, if your recipe calls for 8 cups whole wheat flour you'll remove ½ cup of the flour and add ½ cup of gluten added in with the flour.
If you're making pizza dough or Italian bread you can add about 1 ½ tablespoons per cup of flour to give your bread that chewier texture.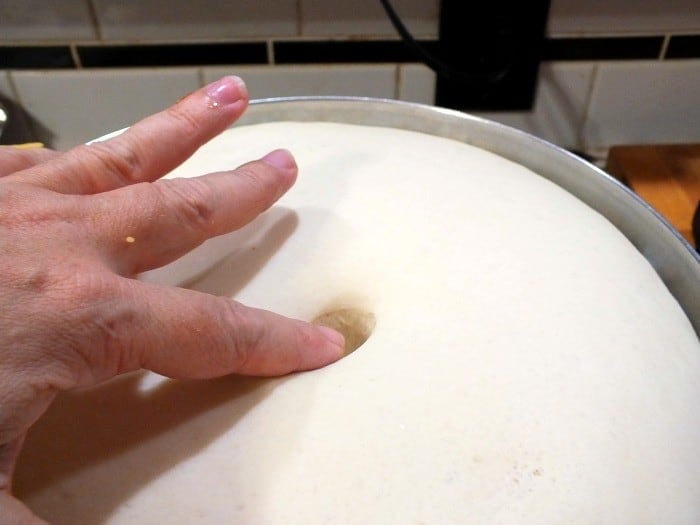 Dry milk powder
Adding 2 tablespoons instant dry milk powder per loaf of bread will help your bread rise higher, stay soft, and hold the moisture longer. That means it won't get stale as quickly. Dry milk powder creates a more golden brown crust and improves nutrition, too.
Add it with the flour.
Vitamin C powder
Don't use this in your artisan type breads that have a coarser crumb but it will help make sandwich loaves soft -- especially good when it comes to wheat breads.
The acid of the vitamin C helps the yeast to work better and also acts as a preservative by deterring the growth of mold and bacteria.
I toss the contents of a bottle of vitamin C tablets in the blender, turn them into a powder, and then store it in a Mason jar.
Use ⅛ teaspoon per loaf of bread, adding it in with the flour.
Other possibilities
There are other additives you can use, of course. In addition to the ones mentioned above people add:
dried potato flakes
Lecithin
Vinegar
A variety of other ingredients
I tend to stick with those listed here because in the 41+ years I've been making bread they haven't let me down!
Supplies
As an Amazon Associate I earn from qualifying purchases.
Gluten flour is available almost everywhere but I often get mine on Amazon because it's just so darn convenient. Bob's Red Mill Gluten Flour
What's new? Check out my Restless Chipotle & Co. Store on Amazon where you'll find all kinds of nostalgic goodness! Thanks so much for being a part of Restless Chipotle!
FAQs
Here are the questions I am most frequently asked about this recipe.
What is dough enhancer?
Ingredients or combinations of ingredients that are added to bread dough to get it to rise better, stay softer, and last longer.
What is bread improver?
Bread improver is another name for dough enhancer.
What makes bread rise?
Yeast turns the starches and sugars in flour to carbon dioxide gas which in turn inflates air bubbles in the bread causing it to rise. Since the yeast is also multiplying and producing more carbon dioxide the bread rises more and more.
What does dough enhancer do?
It makes the bread lighter, fluffier, and more flavorful as well as helping it stay fresh longer.
📚 Related recipes
Dough enhancers (also called bread conditioners or dough improvers) work really well when everything else is working right, too. If you are still having trouble check out this information on troubleshooting.
Click through to these bread recipes to try this great dough enhancer out!
📖 Recipe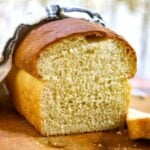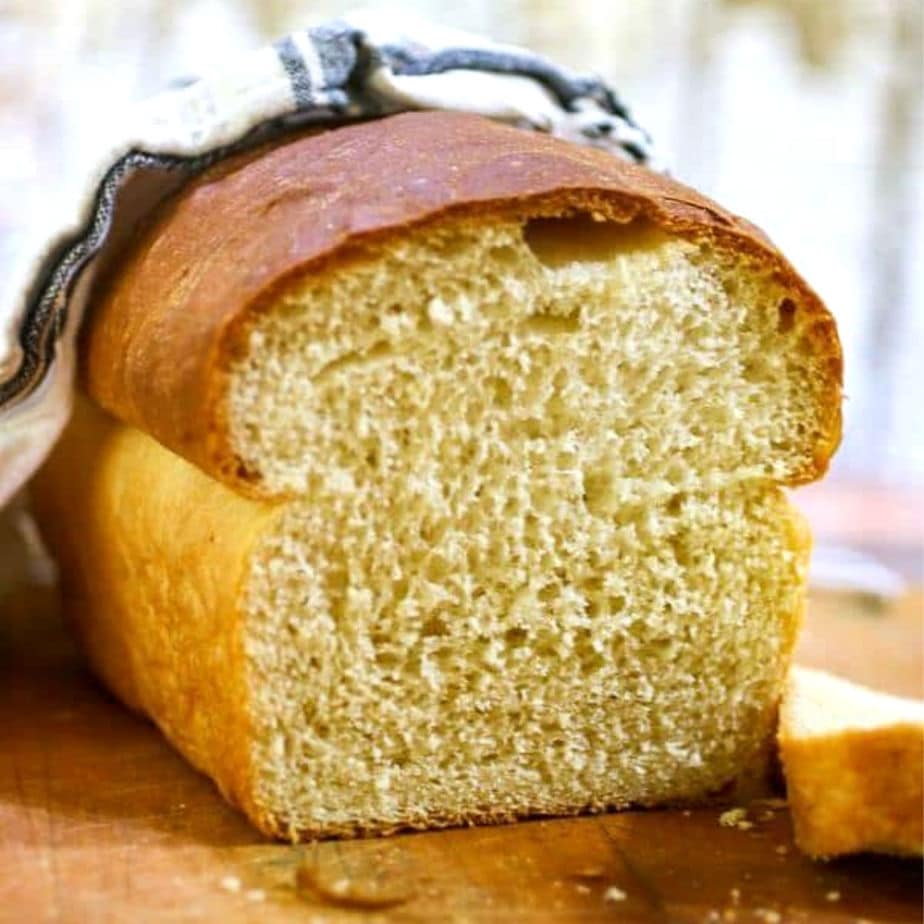 Homemade Dough Enhancer
Print
Pin Recipe
Save
Saved!
I've used this homemade dough enhancers for over 20 years and it works like a charm. Use 3 tablespoons for every loaf your recipe makes.
As an Amazon Associate I earn from qualifying purchases.
Ingredients
1

cup

wheat gluten

2

tablespoons

lecithin granules

1

teaspoon

vitamin C granules

2

tablespoons

powdered fruit pectin

2

tablespoons

unflavored gelatin

½

cup

nonfat dry milk powder

1

teaspoon

powdered ginger
I earn a commission from Instacart from qualifying purchases.
Instructions
Mix together and store in a capped Mason jar in the refrigerator.

To Use: Add 3 tablespoons for each loaf of bread a recipe makes.
Notes
Let come to room temperature before making bread.
Shake the jar before using.
This will stay good indefinitely in the refrigerator.
You'll find more helpful tips and variations in the body of the post.
Nutrition Facts
Calories:
81
kcal
|
Carbohydrates:
14
g
|
Protein:
9
g
|
Fat:
2
g
|
Saturated Fat:
1
g
|
Cholesterol:
2
mg
|
Sodium:
171
mg
|
Potassium:
191
mg
|
Fiber:
2
g
|
Sugar:
7
g
|
Vitamin A:
232
IU
|
Vitamin C:
1
mg
|
Calcium:
134
mg
|
Iron:
1
mg
Nutrition information is estimated as a courtesy. If using for medical purposes, please verify information using your own nutritional calculator. Percent Daily Values are based on a 2000 calorie diet.
Sign up for the emails and never miss another recipe!!
We'll never share your email or send you spam. Pinkie swear.
First published August 2015. Last updated August 2, 2021 to add information.