Lemon Bread Breakfast Braid is a great addition to any brunch or special breakfast. It is very similar to a Danish but without all of the fuss. You don't have to turn and chill the dough so this comes together much more quickly than a Danish would.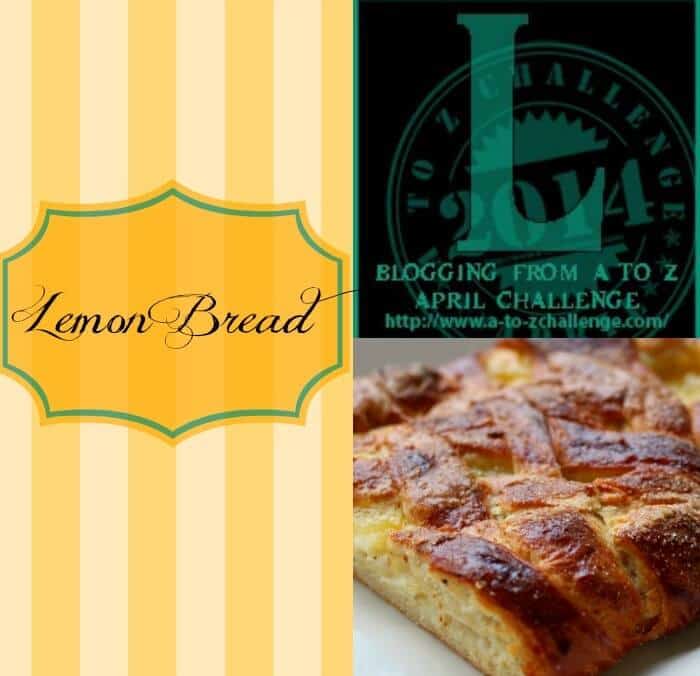 A lightly sweetened dough is spread with a cream cheese mixture and a layer of lemon curd. You can either use commercial or homemade lemon curd for this recipe. Do try the homemade at least once. It is super easy because you make it in a microwave!
I really can't chat long tonight. I am so excited — my husband and I are leaving for a short getaway to see my son and daughter-in-law for my birthday. I have several articles to write for clients and packing to do. Forgive me for being succinct in the post but do not let it deter you from making this Lemon Bread. It's absolutely mouthwatering.

The Restless Chipotle Channel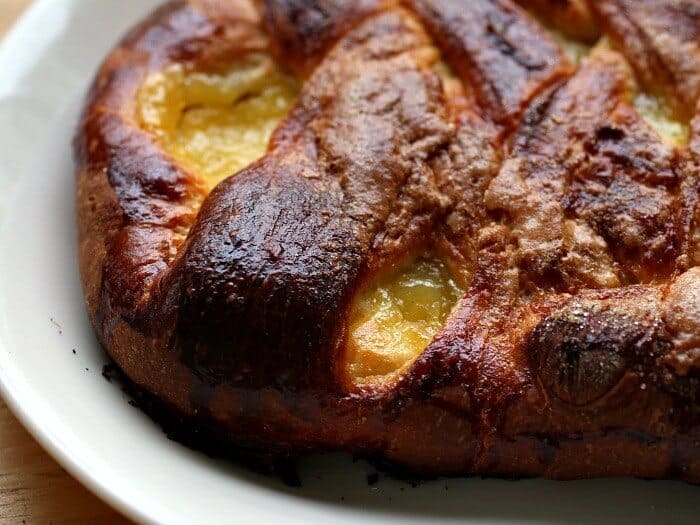 The braiding is really quite simple. You'll just pull one of the tabs all the way over the center and press it gently into the dough. You then take a tab from the other side and do the same. Keep criss-crossing the dough until you get to the end and that's all there is to it.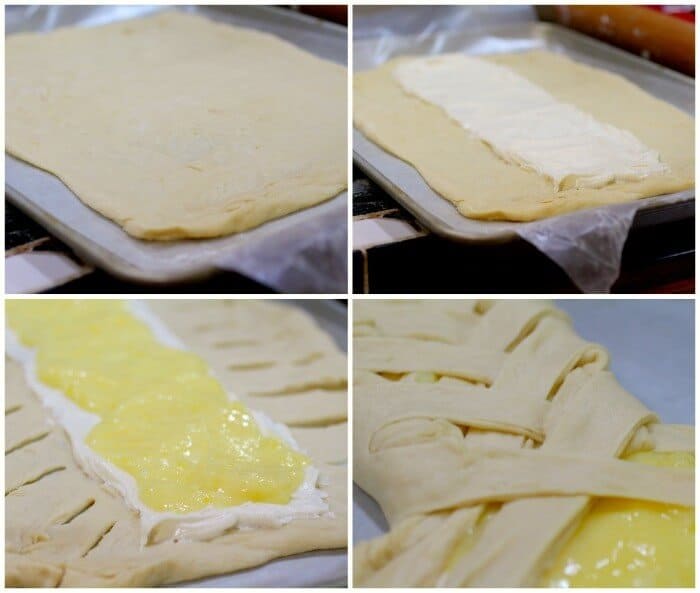 If you do happen to make your own lemon curd be sure to make it the night before and use it chilled. I just think it works so much better that way. If you're pressed for time you can let the lemon bread rise, tightly covered, overnight in the refrigerator. Just pull it out and bake it the next morning.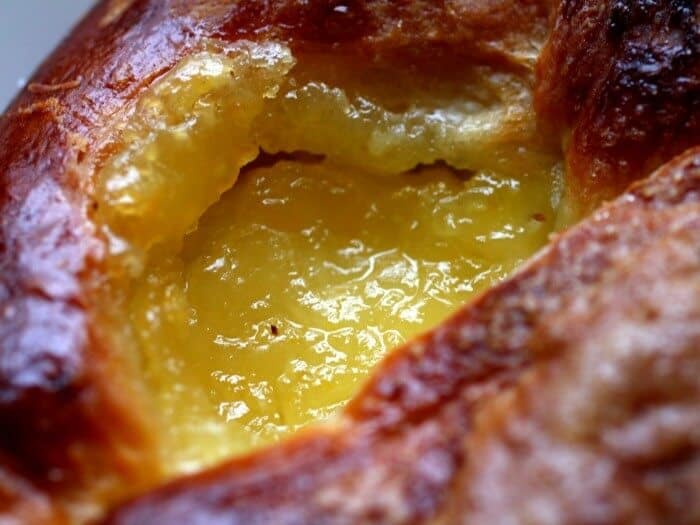 The dough is lightly sweet but mostly rich and buttery. The lemon curd adds a nice tang. If you make your lemon curd try using Meyer Lemons the flavor is unforgettable. This would be perfect for an Easter or Mother's Day brunch.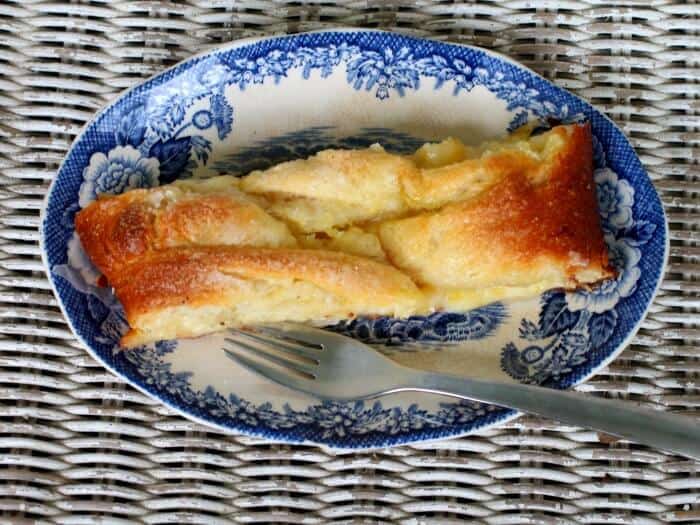 I found this recipe on the King Arthur website. I don't think I changed it much, if at all. Definitely a keeper.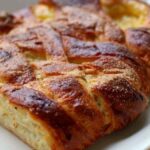 Print Recipe
Clickable Table of Contents
hide
Lemon Bread Breakfast Braid
Lemon bread breakfast braid is a rich, tangy coffee cake similar to Danish but without all of the turns and chilling time. Use prepared lemon curd or make your own.
Servings:
2
loaves/24 servings
If you like Lemon Bread Breakfast Braid you might also like:
Lemon Curd Sweet Rolls Baking with Curls
Orange Scones Shugary Sweets
Easy Croissants Restless Chipotle
Cinnamon Cream Cheese Crowns Restless Chipotle