Homemade dog food recipes for senior dogs and those with medical issues aren't as difficult to make as I thought they would be. If you use my tips it doesn't even take that much time! Just a note - I am not a vet. This recipe was given to me by my vet to feed to my dog that has kidney failure. It is meant to be low protein. You should not feed this (or any new food) to your dog without talking to your vet first.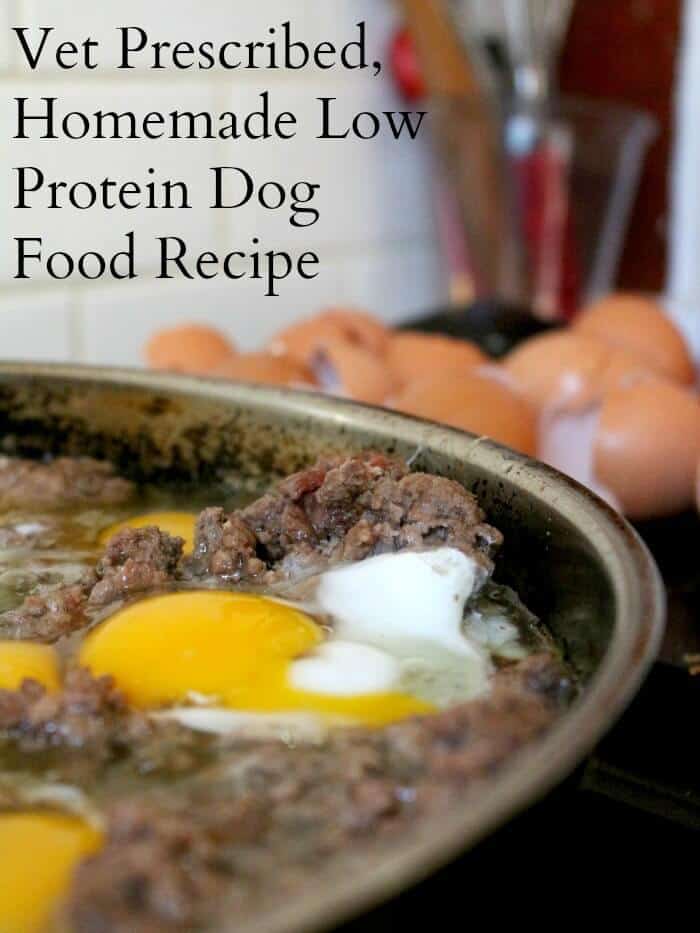 If you are following the Restless Chipotle Facebook page you already know that we had a serious issue with Cuddles, our pit bull (yes... Cuddles. If you have a pit you understand why that name, I'm sure).
We aren't sure how it happened but he got a bacterial infection and his kidneys began to shut down. He spent a week in doggie ICU -- refusing to eat.
When he got home he refused the special low-protein dog food and he just got thinner and thinner. It was time for some homemade dog food recipes!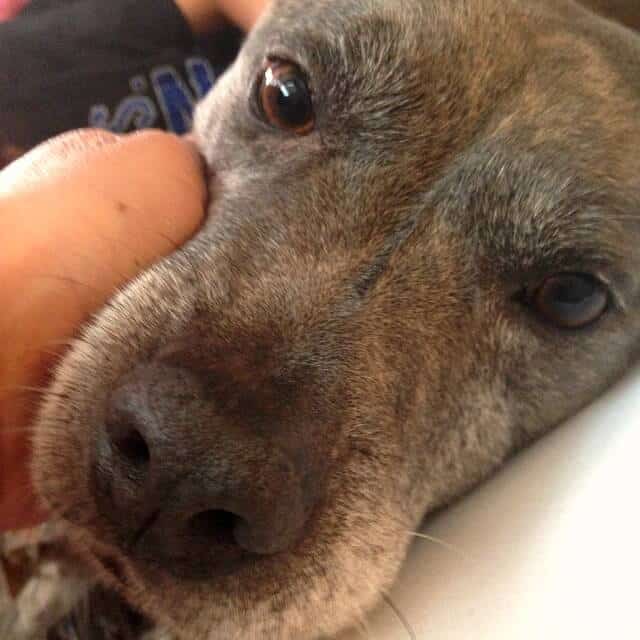 I finally started making a dog food gruel that he would eat and he began to make a comeback.
It was a long, hard road! When I took him in for his check up and talked to the vet she gave me a recipe that she approved of. You see, although we have always fed our dogs premium dog food the protein was way too high for Cuddles now.
My vet explained that even our older dogs who were healthy should have less protein than before. She said dog food recipes for Cuddles had to be under 20 grams of protein but under 10 was better.
This recipe has 6.9% protein and Cuddles loves it. In fact, our older dog does, too. He is playing and jumping around like a puppy.
The other two (yes, we have four  -- 2 yorkies that moved in when my husband and I got married and my old dog which is a long haired chihuaha mix-up, and then Cuddles) like the food as well so I mix it in with their dog food.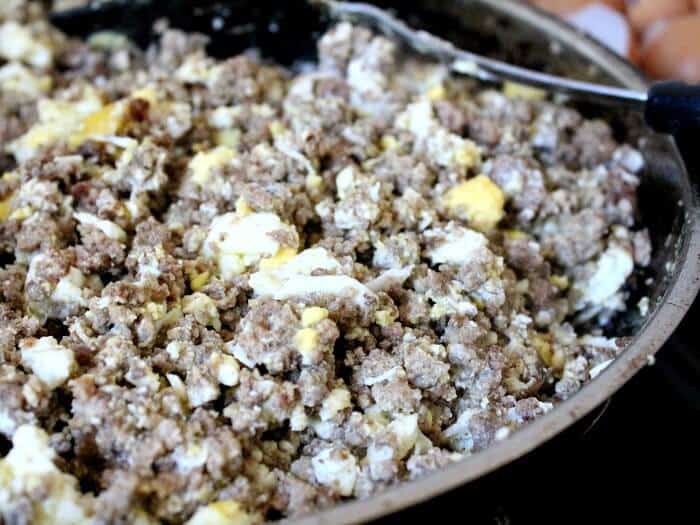 Cuddles is a rescue dog - both of my dogs are.
We found him under our porch one day. When my son coaxed him out we saw that his chest and shoulders were basically shredded. He had been used as a bait dog -- thrown in with pit bulls being trained to fight.
I am horrified to say that there is a lot of that in my area. Anyway, my son had been wanting a pit bull and praying for one -- who am I to argue with God?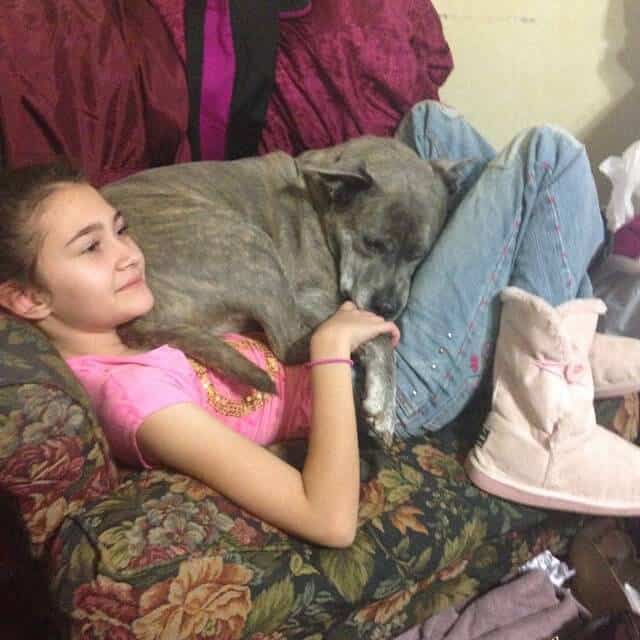 We found him on a Saturday so of course there were no vets open. I wasn't sure if he wasn't going to need his leg amputated it was so bad.
Shreds of flesh and muscle infested with maggots. I had my husband and son hold him so I could clean the wounds with cotton swabs and a copious amount of peroxide.
I was nervous because here I was digging into this dog's wounds and he was a big dog with big teeth -- even if he was skinny.
That dog never even snapped at me. He looked it me with those big eyes and pushed at my hand with his nose. That was all. I
cleaned those wounds a couple times a day all weekend long and then to my vet.They kept him overnight, put him out, scrubbed a couple of pounds of mud and dried blood off of him, then fixed him up.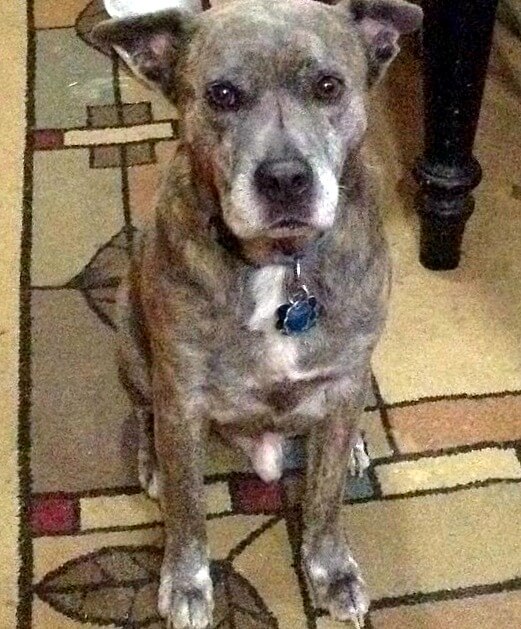 Tip
When you make homemade dog food recipes for senior dogs, and those with kidney failure, it's important to use the fattiest, cheapest ground beef you can find. You want more fat and less protein.
Totally the opposite of what I do when I'm making meatballs for us, for example.
I get a big chub pack and cook all of it up at once with the eggs that go in the recipe. Then I divide in in portions and freeze it. When I need another batch of food I thaw it and add the rest of the ingredients. So easy!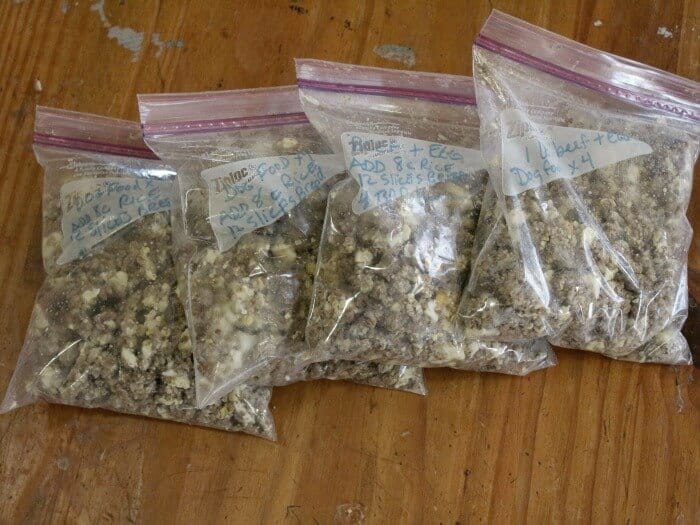 The recipe calls for boiled eggs but I crack raw eggs into the nearly cooked ground beef and then cover the pan until everything is cooked and the yolks are cooked through. Then I chop them into the ground beef.
You May Need...
The following are affiliate links. We are a participant in the Amazon Services LLC Associates Program, an affiliate advertising program designed to provide a means for us to earn fees by linking to Amazon.com and affiliated sites.
Thanks so much for being a part of Restless Chipotle!
It's very important that you use a kitchen scale to make this and to serve it. It must be done by weight.
This is similar to the kitchen scale I use and it works really well.
Escali Glass Digital Kitchen Scale is thin and accurate plus easy to clean. Just remember to put your dogs bowl on the scale and zero the scale out before measuring in the food.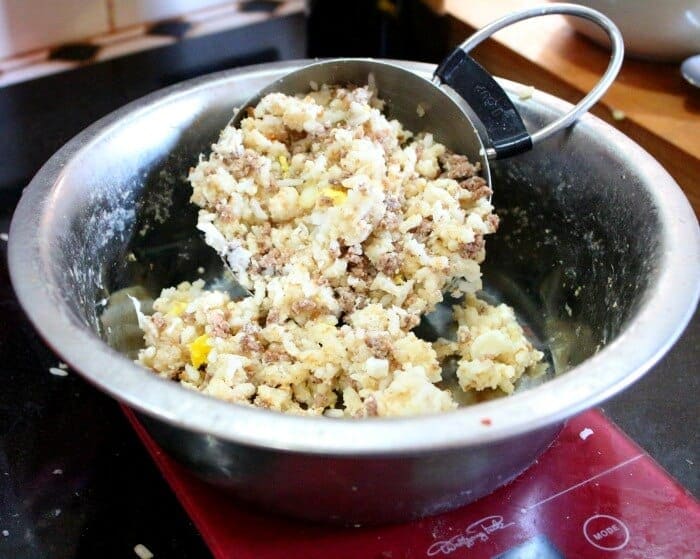 Measure everything very accurately and be sure not to make any substitutions or changes. The food should be refrigerated in an airtight container and eaten within three or four days.
Also - get a good canine multivitamin like (another affiliate link) Pet MD Multivitamin plus Minerals. This is extremely important because your food will not be enriched like the commercial foods are.
Update
I am sad to update this to say that Cuddles succumbed to his kidney disease but he lasted longer than the vet thought he would. His kidneys were just very weak.
We miss him terribly but within a few months two more pitties were at our kitchen door, starved and abused. We just couldn't resist Toby and Bisous.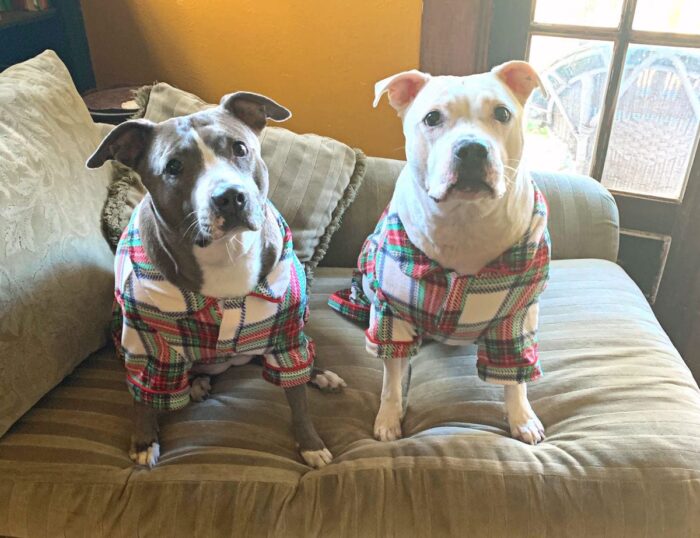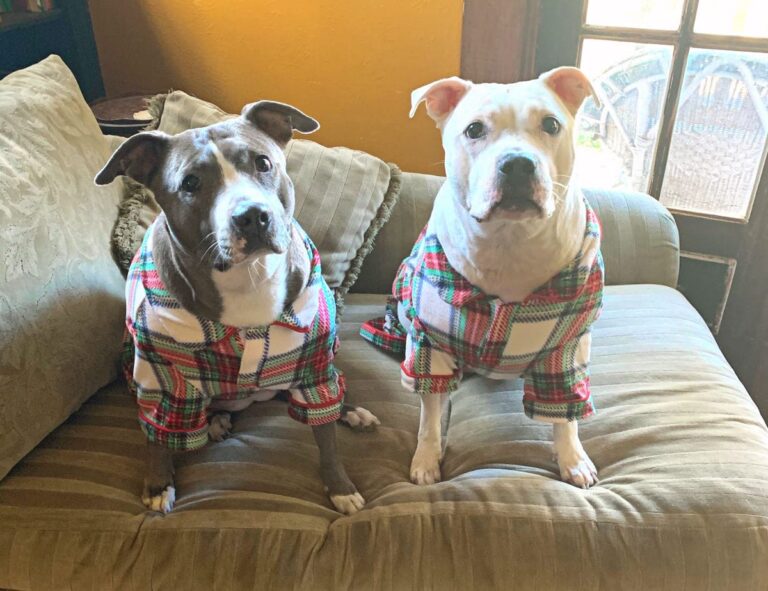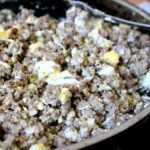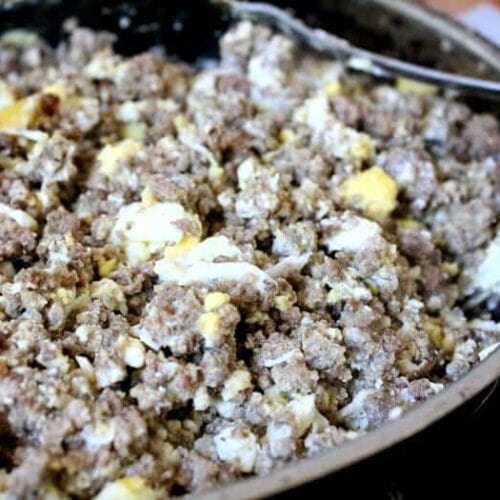 Homemade Dog Food Recipes for Senior Dogs
Print
Save
Saved!
Homemade dog food for dogs who've been put on low protein diets by their vet. ALWAYS check with your own vet before changing your dog's diet!!
As an Amazon Associate I earn from qualifying purchases.
Ingredients
¼

pound

ground beef

,

(do not use lean)

2

cups

cooked white rice

,

(no salt)

1

hard cooked egg

,

, peeled and chopped

3

slices

white bread

,

, crumbled

1

teaspoon

calcium carbonate

,

(blend a bottle of calcium carbonate in the blender until it's a powder then keep in a resealable plastic bag)
I earn a commission from Instacart from qualifying purchases.
Instructions
Cook the beef until it is cooked through.

Stir in the remaining ingredients and mix it well.

Feed twice a day.

Be sure to give your dog a vitamin supplement.
Notes
Body Weight Feed per day:
5 pounds feed ¼ pound
10 pounds feed ½ pound
20 pounds feed 1 pound
40 pounds feed 1 ½ pounds
60 pounds feed 2 pounds
80 pounds feed 2 ½ pounds
100 pounds feed 3 pounds
You'll find more helpful tips and variations in the body of the post.
Nutrition information is estimated as a courtesy. If using for medical purposes, please verify information using your own nutritional calculator. Percent Daily Values are based on a 2000 calorie diet.
Sign up for the emails and never miss another recipe!!
We'll never share your email or send you spam. Pinkie swear.