Violet Crumble is a pretty cocktail made with Creme de Violette. It reminds me of Violet Crumble candy. The sweet flavor and pretty lavender color make this the perfect girls' night out cocktail!
You'll need: creme de cacao, cake vodka, creme de violette, clear cream soda, ice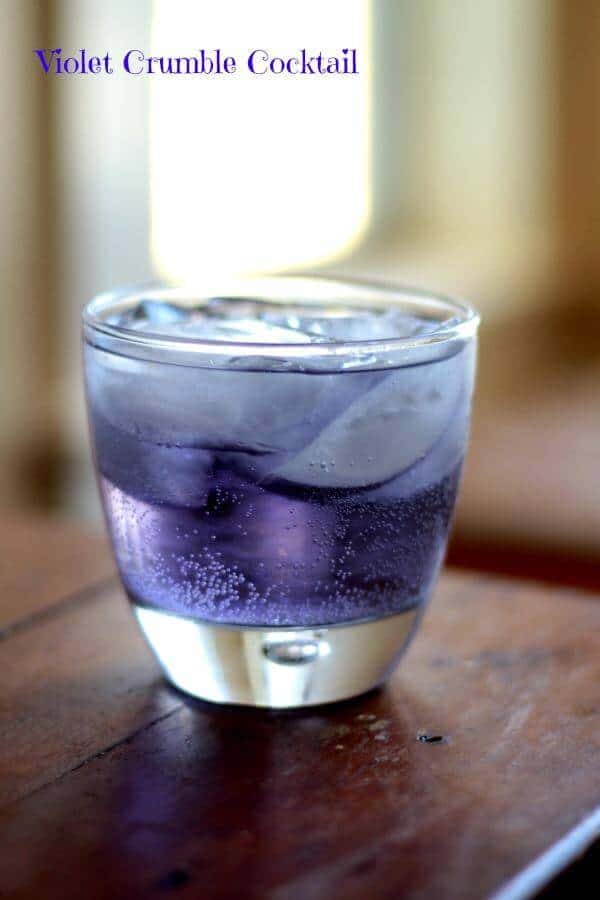 I like floral flavors like rose, lavender, and violet. They just make me feel all romantic and Victorian which is super weird considering that no Victorian lady would put her lips to this since it's full (and I do mean full) of alcohol despite the romantic sound of Creme de Violette.
Funny thing is that I learned to mix drinks pretty early in life -- it was one of the requirements of girls growing up in the 60's. You were groomed to be that perfect corporate wife which meant being pretty, knowing which fork to use, and being able to mix martini.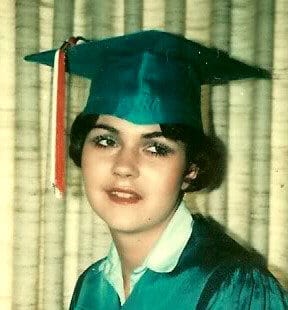 me in 1978... Dorothy Hamill wedge cut and all!
I think that it has been hard for a lot of women that grew up like I did because by the time we were ready to step into that corporate life with our house in the suburbs and Garden Club everything was different. We'd been raised to be something that was obsolete -- how do you get past that?
I guess it's something like the Southern Belles after the Civil War (and I am in NO way implying that the plantation lifestyle was a good one). These girls had been raised to succeed in a certain lifestyle and then had to adjust to the reality of the time. How do you apply one type of training to a totally different type of life?
When I was 10 (in 1970) I planned to go to college, meet the man of my dreams, and help him rise to take his place in the corporate world. By the time I graduated from high school (in 1978) that entire lifestyle had been swept away by a combination of protests, bra burnings, and total social upheaval on every level. As far as I was concerned the American Dream was over just as I was about to experience it. We were the transitional generation, the last of the Baby Boomers, and I think it left us with a feeling that no matter what we did it wasn't good enough. When I ordered a port after dinner at a restaurant I was considered stuffy and stuck up by my peers. If I did the things that made me acceptable to my peers I was considered in rebellion by my parents. Talk about a tightrope!
It took me until age 50 to figure out that nothing I did was going to be acceptable to everyone anyway so I just relaxed and began to live my life. Finally.
Y'all probably need a drink after all of that. This Creme de Violette cocktail is perfect. It's sweet and bubbly with a hint of chocolate and the violet flavor. Personally, it's the color that gets me every time. One of these days I am going to find a perfect garnish for this drink but for now?
Just drink it.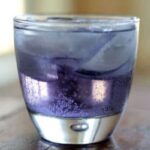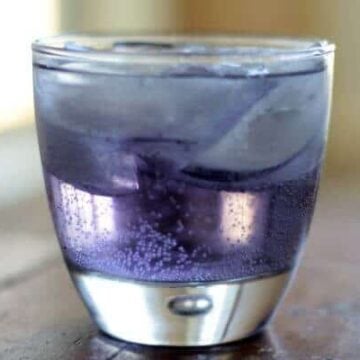 Violet Crumble Cocktail
Print
Save
Go to Collections
A pretty lavender colored cocktail with the flavors of violet, chocolate, and vanilla cake. Bubbly and sweet, it's the perfect drink for Girls' Night Out!
As an Amazon Associate I earn from qualifying purchases.
Ingredients
1-½

ounces

creme de cacao

1

ounce

cake vodka

½

ounce

creme de violette

3

ounces

clear cream soda

Ice
I earn a commission from Instacart from qualifying purchases.
Instructions
Mix creme de cacao, vodka, and creme de violette and pour over ice in an on the rocks glass.

Pour in the cream soda.

Serve.
Sign up for the emails and never miss another recipe!!
We'll never share your email or send you spam. Pinkie swear.
If you liked this cocktail made with creme de violette you might also like...
Maui Island Breeze Crazy for Crust
Orange Creamsicle Cocktail Homemade Hooplah