Classic Long Island Tea Cocktail is a great, basic cocktail that you can create hundreds of variations with.
Ok. This Long Island Iced tea is a cocktail that comes with a lot of controversy. I've always understood that it was created during prohibition because it resembled tea. I remember my dad making them during the summer pool parties in the 1960s… but some people say that it wasn't invented until the 1970s… and many people put this drink in the category of "Frat Boy Drinks" that are disgusting.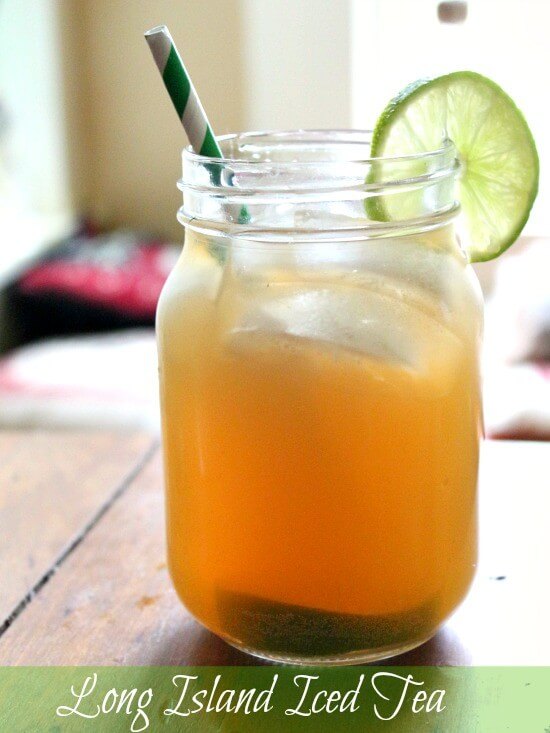 Whatever. I like it, I think Long Island Iced Tea is a classic, cocktail and I think it's worth knowing how to make. Since this is my blog I get to say what I want.
A Long Island Iced tea is the basic for all of my favorite drinks at Logan's Roadhouse. It's very versatile and you can add a variety of flavored vodkas to tweak it perfectly for you.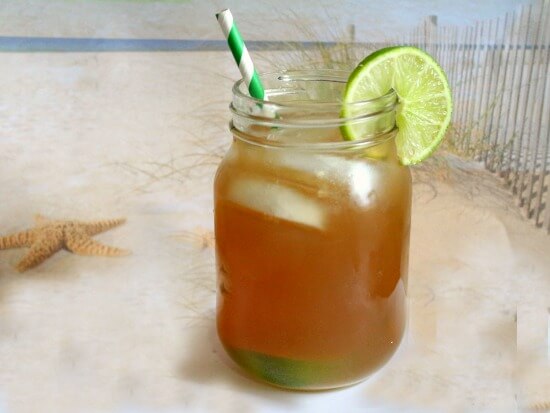 Ah… if only that was a real picture instead of a backdrop…
Any way… this is the last recipe for classic cocktails month… I'm not sure where it's going to go next month. But learn to make this and you'll have the basics for almost any Roadhouse Tea type drink. Be careful though – this is one drink that packs a punch. I like to dilute it with club soda. Basically just make the drink like the recipe below, strain into you glass, and then add club soda to taste… or gingerale.
Cheers. y'all!

Classic Long Island Tea
Ingredients
Cracked ice

1/2

ounce

gin

1/2

ounce

tequila

1/2

ounce

white rum

1/2

ounce

Triple Sec

1/2

ounce

Jeremiah Weed Sweet Tea Vodka

(or vodka of choice)

1

ounce

simple syrup

1

ounce

lemon juice

2

ounces

Coke
Instructions
Add everything but the Coke to a shaker.

Shake gently until well chilled.

Strain into a glass.

Add the Coke.

Garnish with lemon or lime wedge.
 If you liked this Classic Long Island Tea recipe you may also like…
Gin Fizz Inspired Taste
Side Car Kitchen Riffs