These days, there are plenty of milk alternatives readily available in the grocery store. Shoppers can choose from nutty nondairy milks, plant-based alternatives, and, of course, different varieties of the original: cow's milk.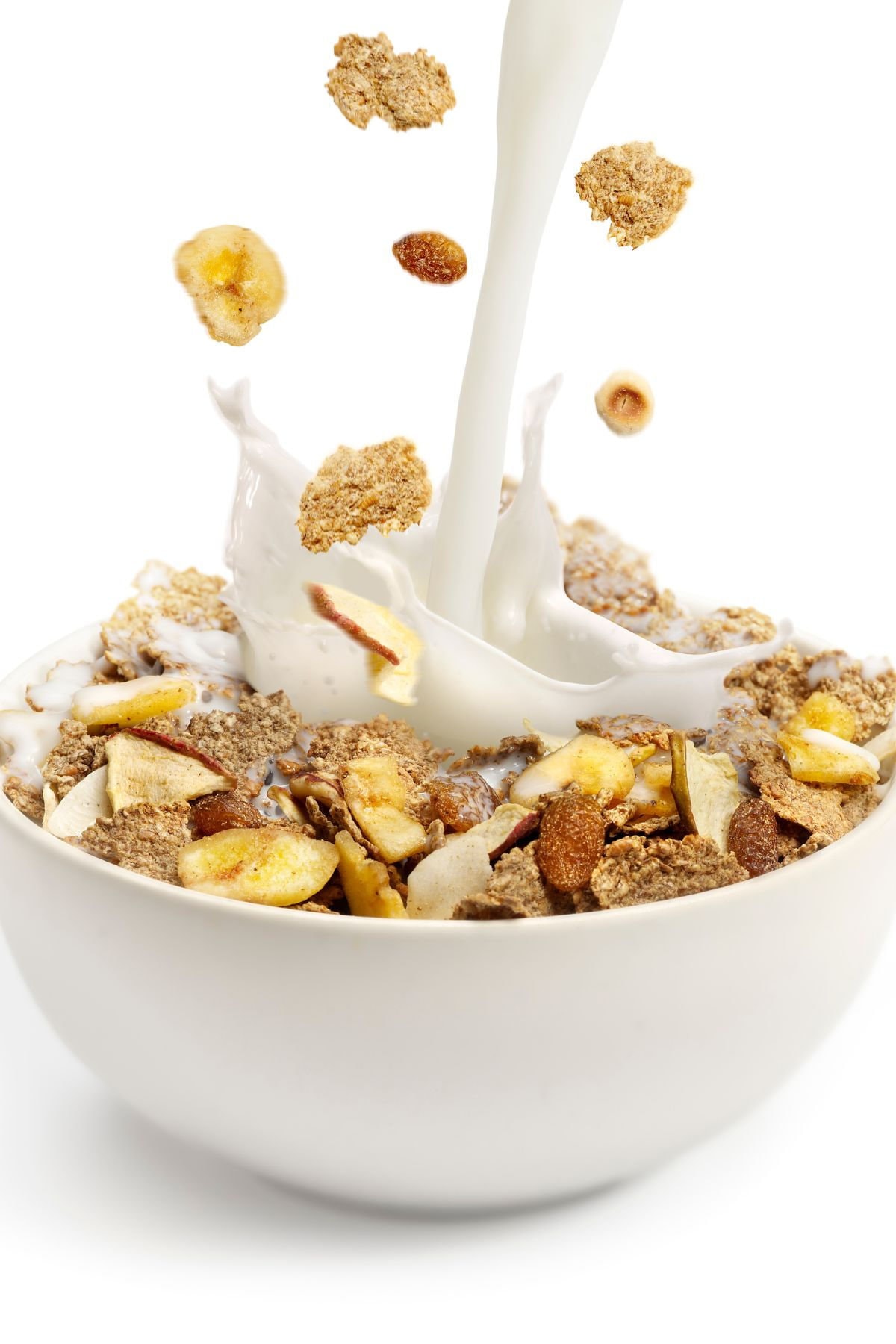 However, what if you've just poured a bowl of cereal, only to discover you've run out of milk? This collection of ideas lists the best milk substitutes for cereal that you might already have in your pantry.
This way, you won't have to serve your picky kids their Mini Wheats with tap water once again. (We've all been there, trust me!)
Why Milk Substitutes are a Great Option
Helps those with lactose intolerance feel a little better
Some have fewer calories or are cheaper than regular milk
Non-dairy milk is shelf stable and can be bought in bulk and stored for future needs
The best milk alternatives for cereal might already be hanging out in your fridge! Plus, who knows—you just might find a new favorite breakfast combination.
The Best Milk Substitutes for Cereal
Oat Milk
Oat milk is a great choice for those who prefer a smooth, creamy consistency. It's made with ground-up oats, so it's safe for those with soy and nut allergies, too. Plus, the neutral flavor pairs well with oat-based cereals!
Soy Milk
Soy milk is mild in flavor, making it a good option for any bowl of cereal. Plus, some servings can have up to 8 grams of protein, helping everyone stay full a little longer!
Since soy milk has maintained popularity over a spread of time, grocery stores generally don't charge too much for it. Look for soy milk near the cereal and other shelf-stable liquids.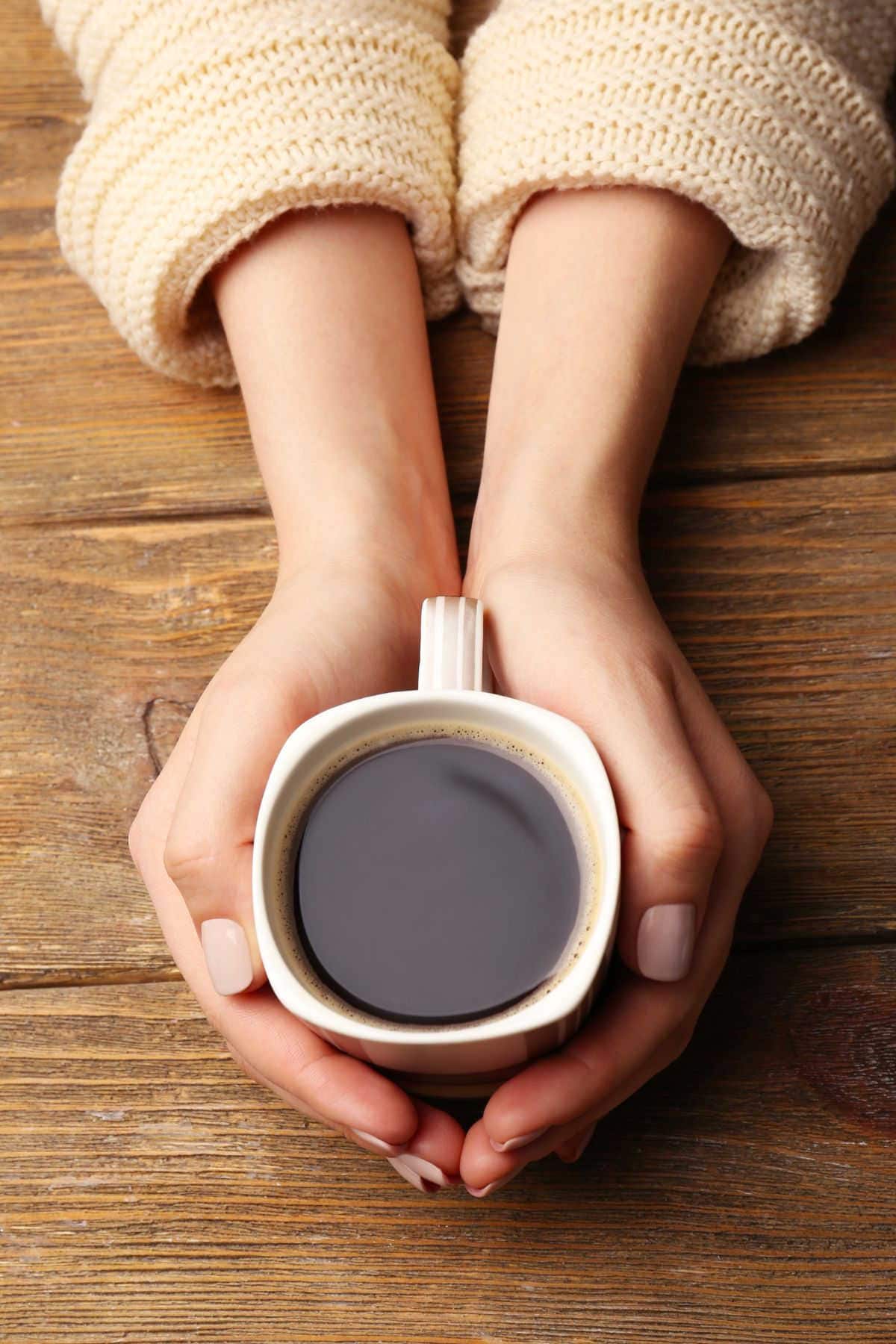 Coffee
Good news! In a pinch, you can combine your favorite morning beverage and breakfast into one meal. Before you chuckle at this suggestion, consider why many people actually view it as a good choice:
Almost everyone has it in their house at all times
You're going to consume coffee anyway
With some creamer, it has a smooth texture similar to milk
For best results, I'd recommend chilling the coffee before pouring it into your bowl. It's best with a chocolatey cereal, like cocoa puffs.
Oh, and, maybe don't let the kids try this option—you've been warned!
Heavy Cream
Heavy cream is a perfect choice when you're out of milk because it's actually quite similar to the kinds of milk you'd normally pour into your bowl.
However, with up to 40% fat, heavy cream is quite a bit, well, heavier than 2% or 1% milk.
To fix this problem, combine equal parts of heavy cream with water, whisking slowly to combine.
The creamy taste is so similar, odds are your kids won't even notice the difference! Mom saves the day again!
Oh, and if you happen to have a can of evaporated milk that will work, too!
Coconut Milk
Coconut milk is packed with fatty acids (the healthy fats!) and it's deliciously creamy. So, it makes a great substitute for whole cow's milk.
However, be aware that coconut milk from a carton and from a can are not the same things. Canned coconut milk is much thicker. Though you could technically get away with using it for cereal, you'd definitely want to dilute it with water, first.
Greek Yogurt
Greek yogurt (or, any yogurt, really) makes a great milk substitute for cereal. Its creamy texture is delightful to eat, and, often, added sugar provides a fruity, delicious flavor.
Instead of pouring the yogurt over the cereal as you'd do with milk, think of your breakfast as a granola bowl, instead. Spoon some yogurt in the bottom of the bowl, then top it with crunchy cereal and maybe some fruit, too!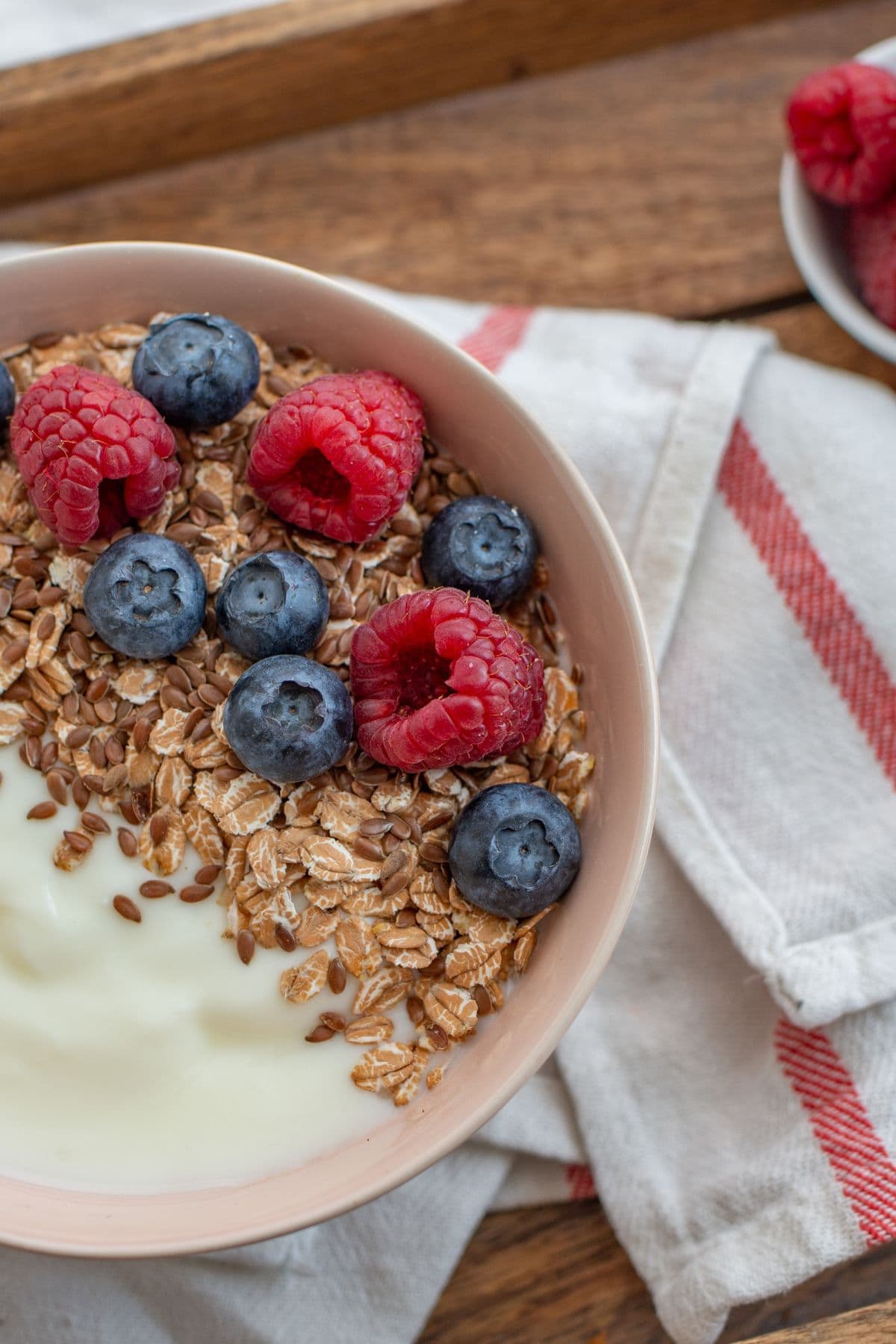 Rice Milk
Rice milk is another dairy alternative that's great for people with milk and nut allergies. It's smooth and mild, with a slightly sweet flavor.
Thankfully, many rice milk varieties are shelf-stable until opening, so be sure to check the back of your pantry.
You might just have a carton lingering back there to save the day!
Coffee Creamer
This option is a little creative, but if you really want a bowl of cereal, you'll bear with me. However, coffee creamer, like heavy cream, tends to be a little thicker. Its sugar content is also often quite high.
So, be sure to water down the coffee creamer, whisking slowly to combine. Taste test and adjust as needed. It's not the best milk substitute, but it just might work in a pinch.
Nut-Based Milk Varieties
Nut-based milk is very popular. Walk into any coffee shop and you'll have a plethora of options to choose from—cashew milk, hazelnut milk, macadamia milk, almond milk, and so on.
If you don't mind a little bit of nutty flavor, these plant-based milk alternatives actually taste quite nice in cereal. It can take some getting used to, but running out of cow's milk might just have been the best thing to happen to you!
Hemp Milk
Hemp milk has an earthy flavor, though some say it also tastes a little sweet. Despite that fact, it doesn't contain added sugars or artificial sweeteners—score!
Unfortunately, hemp milk can be tougher to find in stores and tends to run on the pricier side. However, if you're in a breakfast pinch and do happen to have some on hand, your cereal will be all the better with it!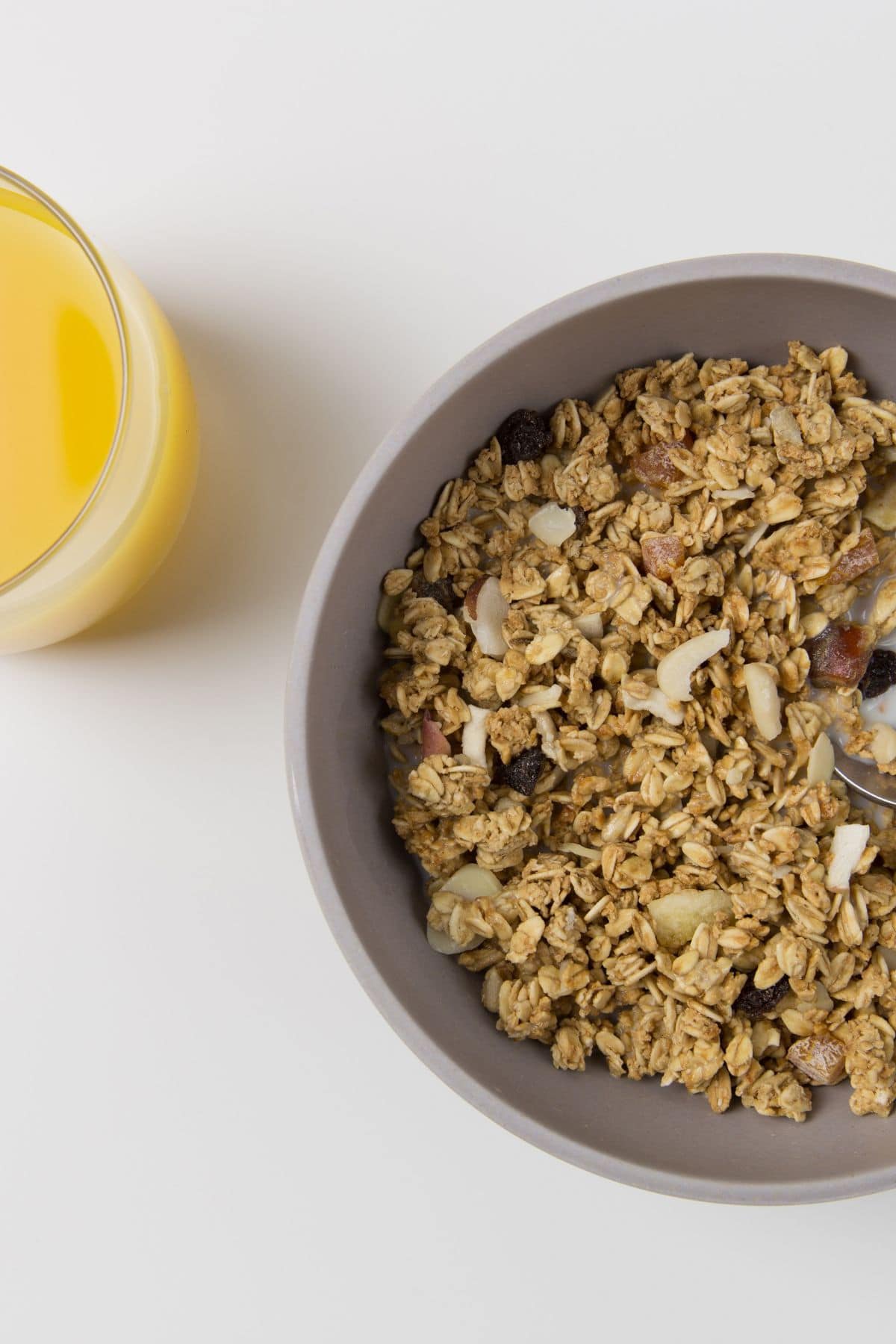 Flax Milk
Flax milk (or flaxseed milk) is made from the tiny little seeds that are usually found adorning the crust of multi-grain bread. These little powerhouses are packed with nutrients and have plenty of health benefits.
So, it's with good reason they are turned into "milk!" However, there's another reason why flax milk is a good substitute for cereal: you can make flax milk yourself in less than a minute!
Yes! So, the next time you're struggling to find a milk substitute for cereal, reach for the bag of flax seeds you normally dump in your smoothie. Blend 'em up with some water and you'll be good to go!
Orange Juice
So, you could technically put orange juice in fruit loops, right? If you've exhausted all the options and you still haven't found an appropriate substitute, tell the kids it's a new trend. They'll get a kick out of it, and you'll finish serving breakfast without too many complaints.
What Not to Use as a Milk Substitute for Cereal
Not everything is fair game when it comes to cereal.
Buttermilk is too tangy, and sometimes a little chunky, too. It simply does not make an enjoyable milk substitute for breakfast cereal.
Sweetened condensed milk is way too thick and sweet. It would take too much watering down to be considered a good option.
Soda—because, who wants to start the morning on that much of a sugar high? Not me, thanks!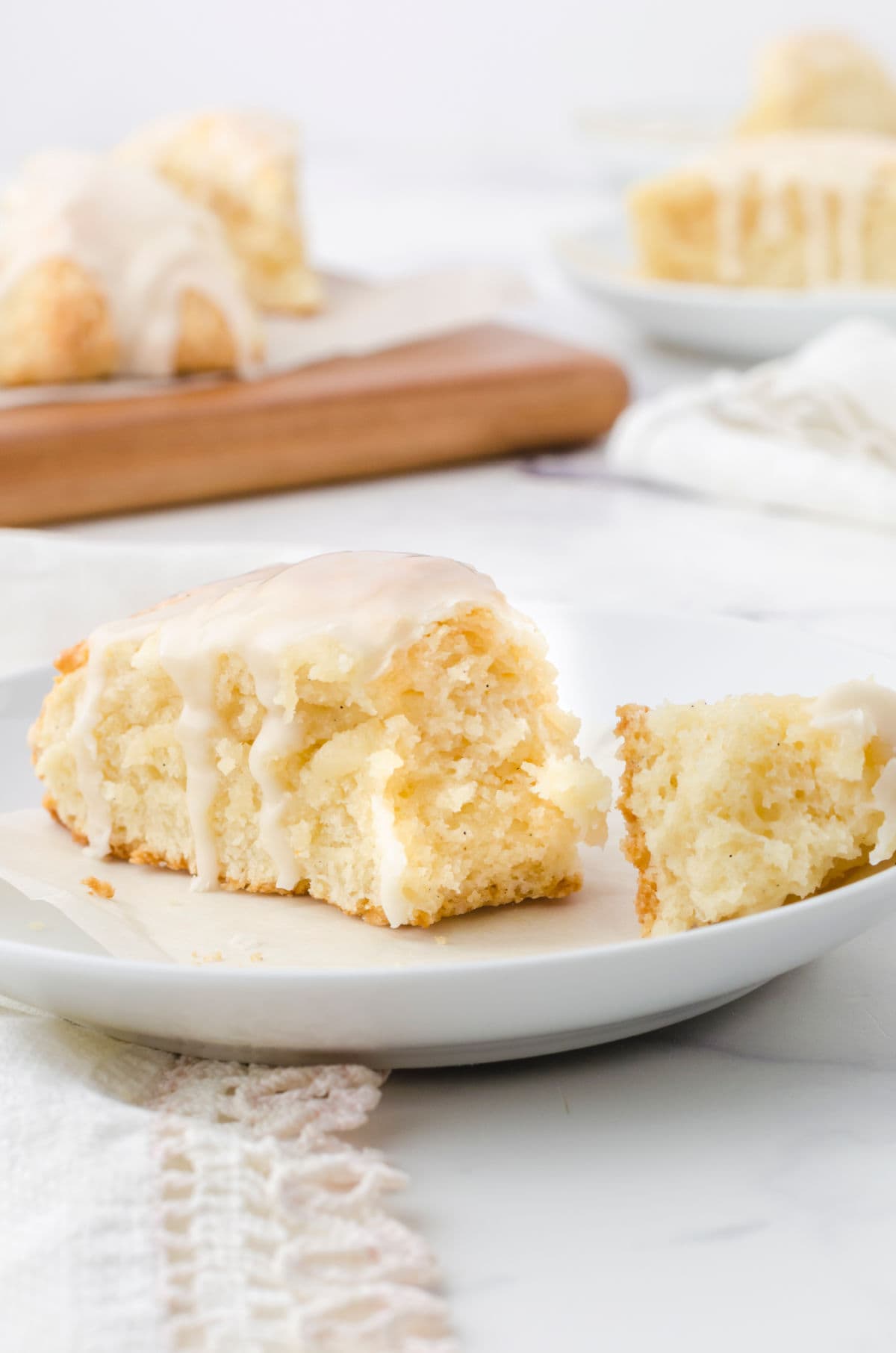 Skip The Cereal and Try These Breakfast Recipes Instead
Maybe it's just not your day to have cereal, after all. Save these recipes for a future brunch, or choose one to enjoy today. (Most don't require milk, so no worries there!)