This Barbados Punch cocktail is light and refreshing but beware! It can kick like a mule if you're not careful! Spiced rum, pineapple, lime, and Triple Sec combine with ice to make this Caribbean cooler!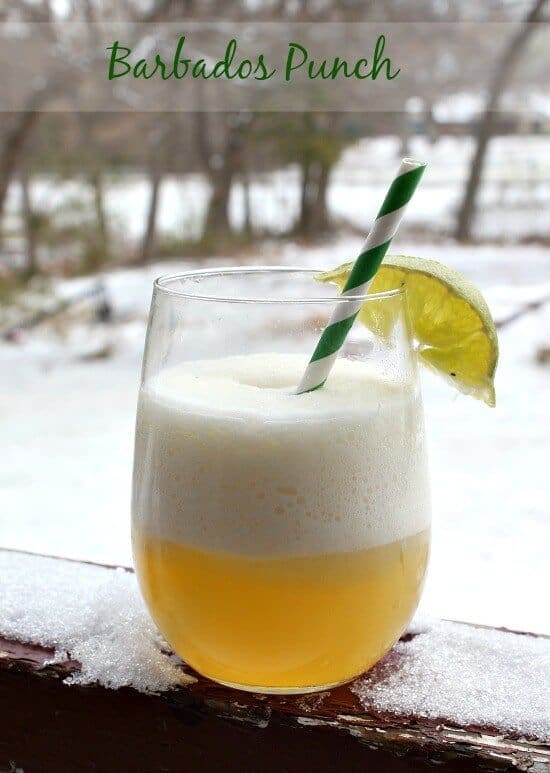 I'll be honest with you. Snow is pretty but I am no longer a fan.
Maybe it's getting older? Snow is cold, and messy, and not as much fun as it was when I was eight. I think that if I could afford it I would be the person who had a winter home in the Caribbean. Actually, I'd probably have a summer home there, too, truth be told. I'd love a cruise about now.
Seriously. This is TEXAS y'all. TEXAS. In the past week the kids have had two snow days and the school has been closed early once. The meteorologist is saying that Tuesday the high will be 70 and Wednesday we'll have snow.
It's definitely time for the tropics. Sadly, I am a lowly food writer. Sometimes I write parenting articles but nothing that would encourage a client to send me to the Caribbean.
Sigh.
This Rum Punch cocktail is surprisingly non-boozy. It has a light, tangy, pineapple lime flavor -- think of a strong infused water. It will remind you that summer is coming and the Caribbean is only a couple of paychecks away.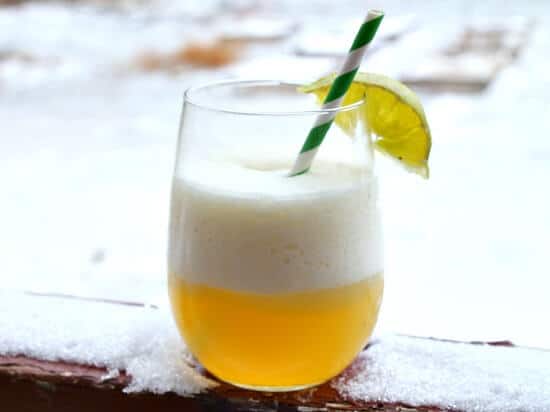 Too bad you have to use those paychecks for things like the mortgage, right?
It's easy to make and if you let the Barbados Punch sit for a few minutes the slushy, light colored top will separate from the bottom. I like it this way, I think it's pretty. Traditional garnishes are lime and fresh pineapple but since I didn't have any pineapple the lime it was. Give it a try - I think you'll like it, especially if you don't like drinks that taste like booze.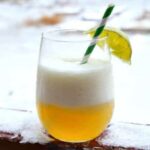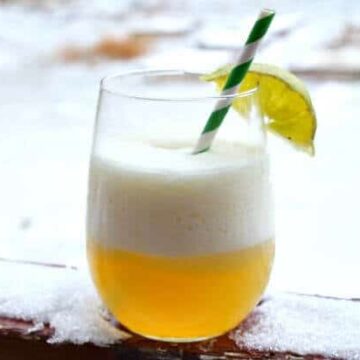 Barbados Punch Cocktail - Because... Snow
Print
Save
Go to Collections
A light and refreshing rum punch made with pineapple and lime. Be careful, this one packs a real punch.
As an Amazon Associate I earn from qualifying purchases.
Ingredients
2

oz

spiced rum

1

ounce

Triple Sec

4

ounces

Pineapple juice

1 ½

ounces

lime juice

1 ¼

cups

ice
I earn a commission from Instacart from qualifying purchases.
Instructions
Blend all ingredients in a blender and blend until slushy.

Pour into a highball glass and garnish with lime.

Allow to stand for a few minutes for the layers to separate.
Sign up for the emails and never miss another recipe!!
We'll never share your email or send you spam. Pinkie swear.
If you like this Barbados Punch Cocktail you may also like...
Pineapple Mango Rum Cocktail Scattered Thoughts of a Crafty Mom
Blood Orange Whiskey Sours Grey Is the New Black