In the Beginning
When my contract with b5media was unexpectedly terminated I brought my recipes here, to Restless Chipotle. I wanted it to be a place where I could continue to build relationship with my readers, share my recipes and my life.
More than that, I cringed each time a Food Network judge would ask an aspiring TV chef that one, impossible to answer question. "What's your story, why are you different?" I really didn't know what to say. I seem so very much like everyone else in so many ways. And then it hit me. Many restaurant chefs spend hours creating unique and complex versions of those foods that we call comfort foods. Well, I take hours and try to create simple, doable versions of their recipes. I don't think that eating at home should be second rate to eating at a restaurant. I think it should be first choice.A restaurant meal should be a blessing for the family cook not the family diners.
I wanted Restless Chipotle to be a place where readers and friends could ask questions, share ideas and recreate the warmth and hospitality of gathering in a country kitchen.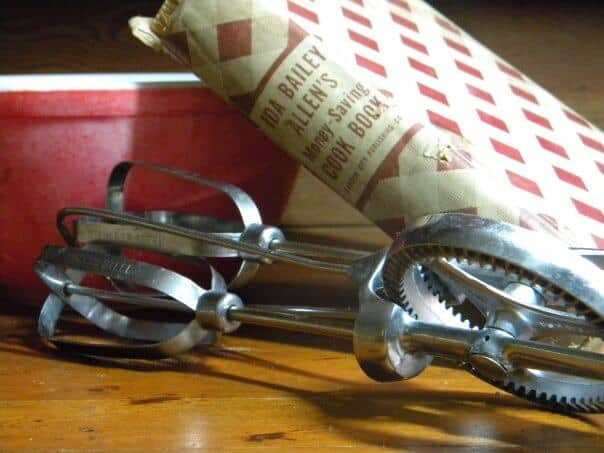 Restless Chipotle is that place.
Busy Lifestyle – Who Me?
I deal with looming deadlines, tight budgets, and picky kids  just like you do. Sometimes I have to decide whether we should spent that last couple of dollars on toilet paper or organic meat… I worry that my kids aren't eating right, that I am not spending enough quality time with them, that they will ingest high fructose corn syrup and begin to glow in the dark…
I even lose sleep over it sometimes. How can I fit healthy (ie: no GMOs, HFCS, toxins, and chemicals) meals into my busy days without going broke? If I have to compromise how am I going to do that with the least damage possible?
We Know about Health Challenges
My husband has type 1 diabetes, and has had for all of his adult life. Since we have been married only short time I am having to learn a whole new way of cooking, my family has never had to worry about carbs, sugar, or regular food intake.  I had my thyroid removed a few years ago and without a metabolism weight doesn't creep up on you … it increases exponentially. So, I am having to figure out how to work around that as well.
Recipe  Analysis
While the older recipes do not have nutrition information most of the new ones will. I hope that the extra time it takes me to figure out the nutrition information is helpful enough to you to make it worth it to me. I use a built in recipe analyzer and make notation of the calories, carbs, fat, and protein in each recipe. I am not a nutritionist, nor a doctor and the nutrition information should be considered an approximation.
Food Philosophy
You will probably notice that a large majority of the recipes have cream, butter, whole milk, real cheese. Some are even fried. Recently Paula Deen "came out" with the admission that while she has been peddling high fat foods she has also been battling diabetes 2. The backlash has been huge.
I can't judge her or comment on the timing of her announcement or the ingredients in her recipes. It is hard to understand what makes one blog popular or one cook a superstar while others continue to create unknown recipes just as wonderful. Her recipes are popular because they taste good any anyone making one of them could easily see the ingredients involved. Perhaps her faux pas was in being secretive about her condition.
My recipes rarely call for skim milk or fat free cheese. I would rather have a small portion of food that is full of flavor than a large portion of food made with sugar substitute and margarine. My children do not have weight issues, they are on the lean side. Since we have been together Marc has lost 45 lbs and is now at a good weight for his height. When my thyroid went on strike, and was subsequently removed, I was heavier than I had ever been except during pregnancy. In the past 6 months I have lost 28 lbs. I have not dieted per se but have just eaten less until I was not eating more calories than my body needed.
When I need a jumpstart because of my thyroid issues I lowcarb. You can see those recipes on lowcarb-ology.
If I am making a calorie and fat heavy meal – say fettucine alfredo – then I will go with a light dessert of maybe just fruit if anything at all.   If I am making a grilled chicken breast with a fresh salsa? Then I am likely to make a cheesecake or pots de creme – something that has fat and calories.
Learn to eat your vegetables without butter on them – a little salt and pepper and a few well chosen herbs, maybe some lemon juice – is really all you need to enjoy their delicate flavors, or learn to use less butter, or just use it once in awhile. Some things just beg for a ton of butter (like potatoes and broccoli) and others are happy with a squeeze of lemon (like asparagus). Once in awhile splurge and add a chunk of butter! It's all about balance.
I guess what I am saying is that we are all responsible for our own health. Don't listen to what the "experts" say. Listen to your body. Move it, feed it well, learn what works for you and what doesn't. Real sugar, real butter  – these things eaten in moderation are not the enemy. Junk food, HFCS, chemicals, GMOs, empty calories, and a sedate lifestyle will kill you, and you can't blame Paula Deen for that.
Sponsors
While I am not opposed to sponsors I will not change my stance on food quality in order to get one. You may occasionally see a sponsored post on Restless Chipotle. It will be marked with a disclaimer and you can be sure that I will not ever, EVER  start posting recipes that include high fructose corn syrup because a special interest group offered to sponsor me at a blogging convention, tour, or other function. Some of the recipes on this blog, especially older ones, do contain commercial products that I have since decided not to use. We all learn and grow.
A sponsor, an invitation to the chef' table at a new restaurant, a free product – these things will not ever compromise the honesty and ethics that you will find on this blog. If I say that something is good – I truly thought it was.
Portioned for Large Families
You will find that my recipes are usually 8 servings. This is because I had six kids still at home and I am used to feeding a family the size of many towns in Arkansas. We could probably get our own zip code there. Usually the recipes can be halved with no problem. I also tell you if you can freeze them and have a second meal another time. More recent recipes are sized for 6… because my family is shrinking as the kids grow up and move out. Life changes, right?
Local – Organic- Seasonal
I believe with all my heart that the more natural the food we eat, the closer it is to its original state, the healthier it is. I unashamedly promote local foods, seasonal foods, organic foods, and making as much as possible from scratch. Anyone can open a box of macaroni and (dried) cheese, add a can of soup, and call it homemade but with some practice and some quality ingredients you can create something much healthier, more flavorful, and more satisfying.
Mission
So what is the purpose, the mission here at Restless Chipotle?
It is my mission in life to spur cooks to have adventures in the kitchen, to try new things, and to unleash their inner chef and have fun doing it! My tagline, channel your inner tart™ refers to learning to cook and bake from the heart.
You can do it, of course you can.
Newsletter
Restless Chipotle has a weekly newsletter with links to the recipes  published that week available by subscription. I hope to have the once a month newsletter available soon like we had in the past. It will contain recipes from the blog, unpublished recipes available only to subscribers, tips for entertaining, cooking and baking tips, and lots more.
Bon Appetit Bloggers Cook BA
Dine and Dish
Perry's
Real Mom's Guide
 Contact Info:
email- maryeaudet(at)gmail(dot)com
Online resume: Marye Audet
* Restless Chipotle (2009) and "Channel Your Inner Tart" (2008)  "Southern Comfort Food with a Side of Sass"  (2015) are registered trademarks of RestlessChipotle Media and Marye Audet. All rights reserved
Featured Author

My blog is on
Very Good Recipes