Marye Audet-White, author & founder of Restless Chipotle, has been cited in hundreds of media sources from print to Internet. In her more than 14 years of freelance writing she's created thousands of pages of information centering around Southern food, home, and family living. Contact her at: Marye@RestlessChipotle.com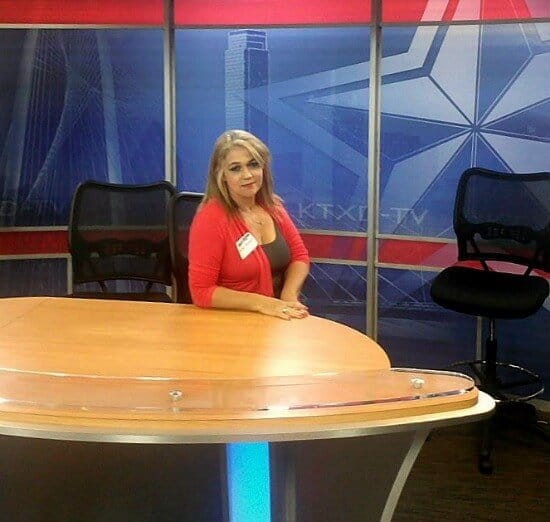 Marye Audet-White on Television
Recognized as an expert in Southern cuisine, Audet-White has been invited to share on the following television programs:
WFAA Morning Show – Dallas
The Kitchen, Food Network
Marye Audet-White in Print
Marye Audet-White is the author of several cookbooks, as well as having written for a variety of magazines. While some of these periodicals have been ghostwritten, the majority carry her name as the author.
Magazines
Audet-White has regularly written articles for numerous magazines. Writing the food column for Texas Living Magazine for over four years has established her as one of the premier authorities on Southern Cooking, Texas style!
The following are a few of her favorites.
Texas Living Magazine
Dallas Child Magazine
Houston Family Magazine
Books
The following is a list of her most popular cookbooks. Several others have been ghostwritten for clients over the years. You can also check out Marye Audet-White's author page on Amazon
Everything Cookies and Brownies
Mexican Slow Cooker Cookbook
Bread Bootcamp
Dump Dinners: Absolute Best Dump Dinners Cookbook (ghost written)
Absolute Best Mug Cakes Cookbook (ghost written)
Absolute Best Dump Cake Cookbook (ghost written)
Marye Audet-White on the Internet
In Marye Audet-White's long and prolific writing career she's developed recipes for companies, been cited in university level research papers, and written articles on a variety of subjects. Listed below are a few of the hundreds of websites that have quoted, cited, and published her work.
Bob's Red Mill
Bon Appetit Bloggers Cook BA
Country Living Magazine
Cottages and Bungalows
Dine and Dish
Fischer and Weiser
Fox News
Google Books, 20 Inventions That Changed America, Reference
Haute Living
Imperial Sugar
MN State University Research Paper
Perry's Steakhouse, Dallas
Real Mom's Guide
Texas Living Magazine
Today.com
Wikipedia, Livestock Conservancy, reference