Located in the Westin Austin Downtown Stella San Jac serves up expertly crafted southern comfort food all day long. Both casual and elegant, the eatery captures the spirit of Austin from the menu to the decor. Like the rest of the building, Stella San Jac's decor is inspired by guitars and music.
Disclosure: I was invited to experience Stella San Jac as part of my stay at the Westin Austin Downtown. Accommodations, food, and drinks were provided at no cost to me. All opinions are my own.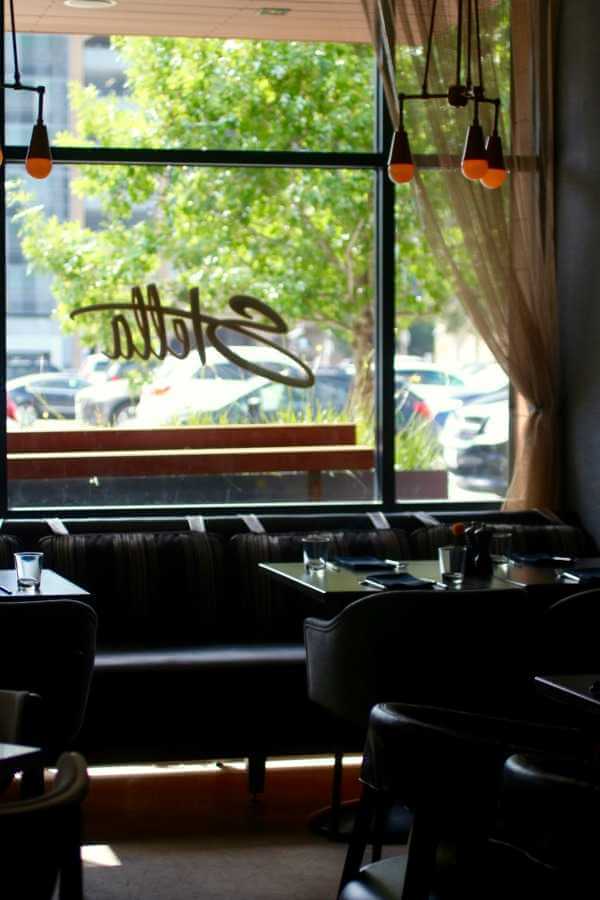 Normally I shy away from restaurants and bars in hotels. All too often they are indistinguishable from each other in bland decor and unimaginative dishes. That wasn't the case at The Westin Austin Downtown's own Stella San Jac.
The restaurant is located on the ground floor of the hotel. Plenty of windows and the street view give you the feeling that you're part of everything going on in Austin. Small dishes on each table hold moon cactus in lieu of the normal flowers. The red, yellow, and orange tops of the cacti bring a pop of bright color to each table.
The service is perfect. Friendly and knowledgable servers seem to be at your elbow exactly when you need them and discreetly invisible when you don't.
The Bar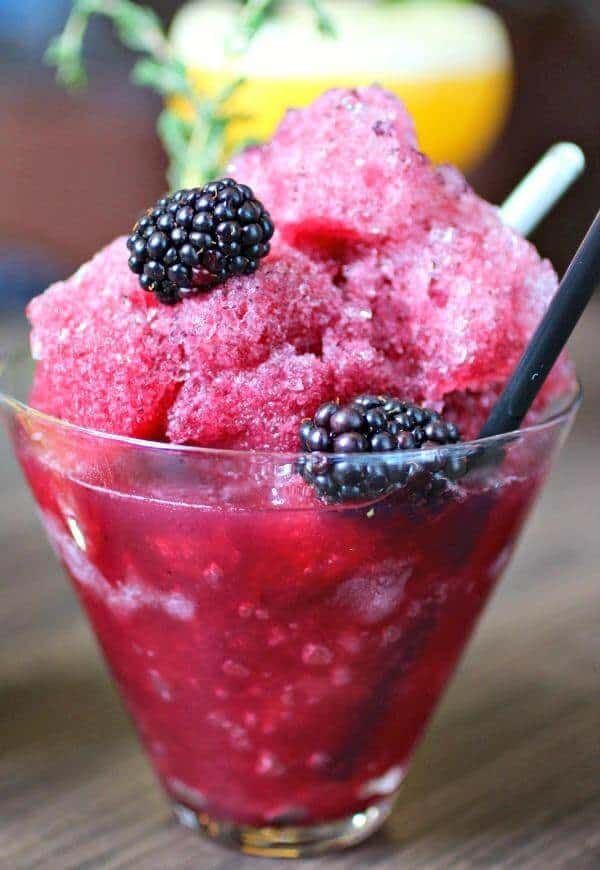 The bar is the perfect spot to enjoy before dinner cocktails or after dinner cocktails, or any time of the day cocktails. The hardest part is choosing which to try first.
If you asked what my favorite was I wouldn't be able tell you. I attempted to try as many cocktails as possible so that I could let you know which to try when you go. The answer is... all of them.
Oh the sacrifices I make for y'all.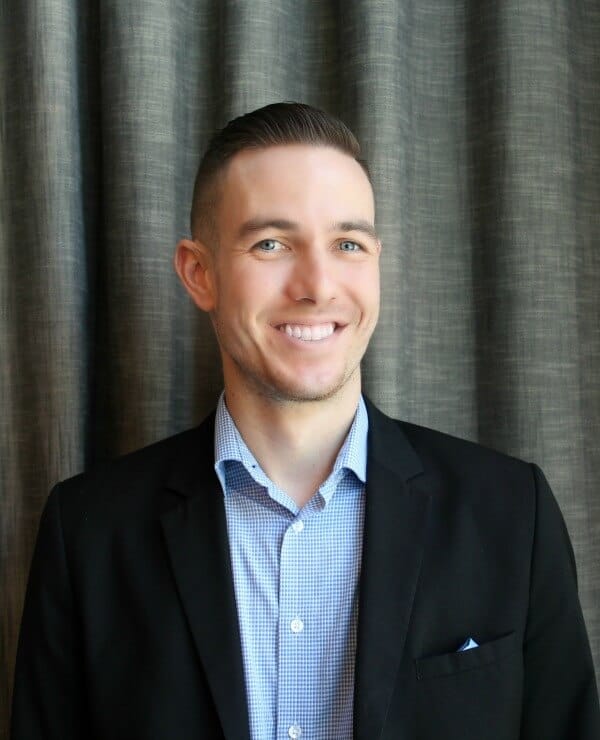 The truth is that there wasn't a cocktail that I didn't like. The Blackberry Snowcone was exactly that -- a tasty, refreshing adult snowcone. It's a pretty drink (or is it a dessert?) made with Avion, Mezcal, Agave, Violette, and thyme. The Rose and Fig, the Triple P... it was all good.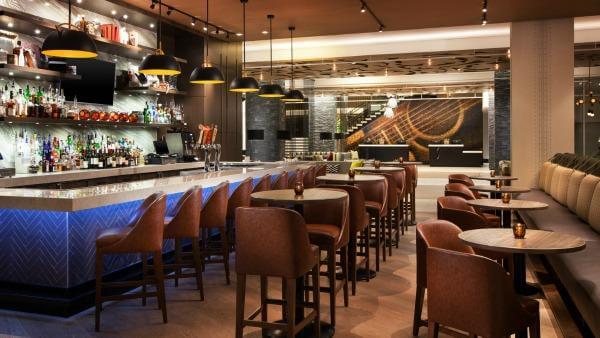 Close your eyes and point - you'll do fine.
Stella San Jac: The Restaurant
When I 've been invited to a restaurant I generally like to just ask the chef to send out whatever he/she wants to. It allows me to eat what the chef considers to be his best dishes. We did a combination of that at Stella San Jac.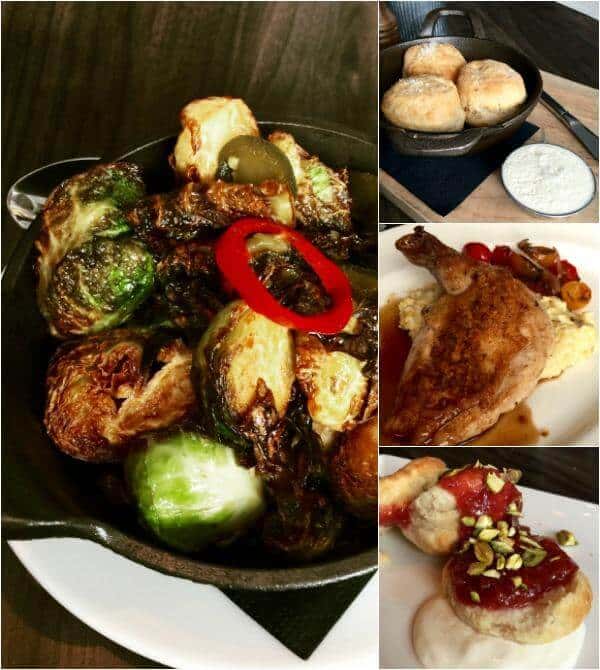 I started with the Crispy Brussels with Candied Jalapenos. Oh. My. Gosh. These were my very favorite thing ever!
The #16 biscuits are a must try. They're called Number 16 because that's how many tries it took for Chef to get the recipe just right. If you don't have them at the beginning of your meal then by all means order the #16 Strawberry Shortcake. It's made with #16 Biscuits, strawberry-rhubarb, pistachios, and goat cheese whip. It's the perfect combination of sweet and tangy.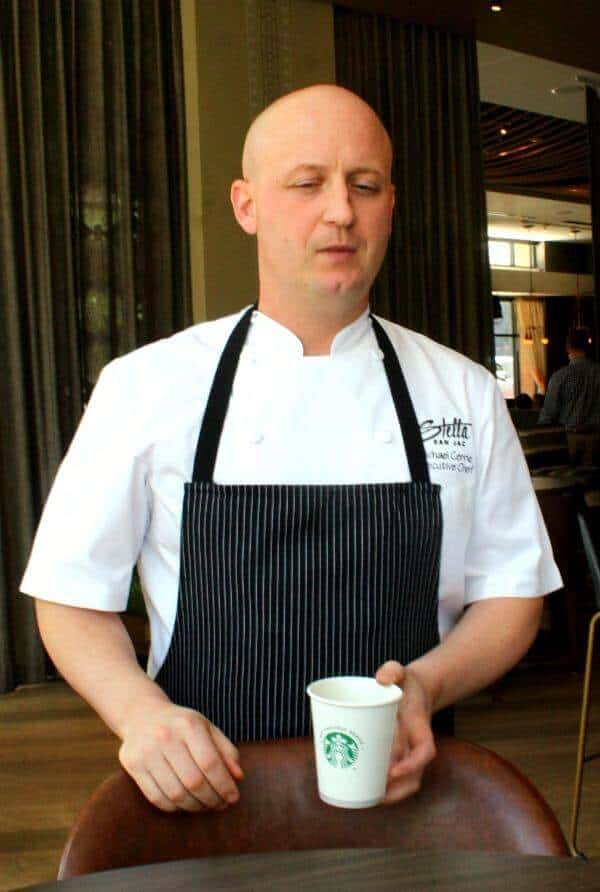 I had the pan seared chicken. It was served over charred corn grits and covered in the pan juices. Blistered heirloom tomatoes and cracklins finished it off perfectly. We also had the jumbo lump crab cake, the diver scallops, and the prime strip. Everything was delicious, served promptly, and as close to perfect as it can get.
The Dessert
I already mentioned the #16 Biscuit Strawberry Shortcake. Then there was the S'mores cake. S'mores cake is chocolate with a toasted marshmallow top served warm with graham crackers. It is addictive and I am pretty sure that my husband resented sharing it with me.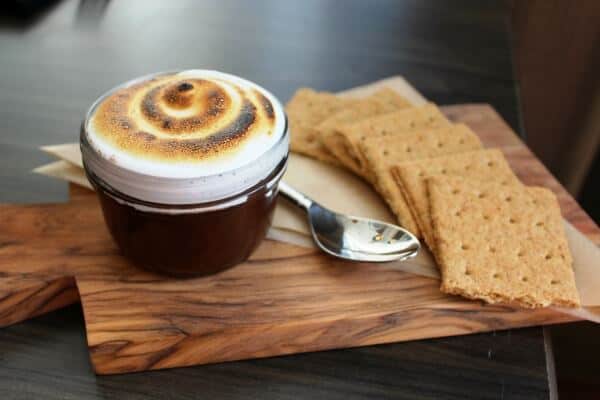 There are a ton of fabulous restaurants in Austin. I would love to fast for a week and then head to Austin and eat my way through the city. If I did I promise you I'd start at Stella San Jac.
This is Part 2 of my series on the Westin Hotel Downtown. You'll find
Part 1
here. Next time I'll be talking about the other restaurants that we visited - and finally I'll share my interview with Chef Michael
and
his amazing recipe for Crispy Brussels.
More in this series:
Part 1: Westin Austin Downtown
Part 3 Where to Eat in Austin