Disclaimer: McCormick has compensated me for this post.
Are you in the mood for a cup of coffee and crumbly, sweet, spicy gingerbread biscotti?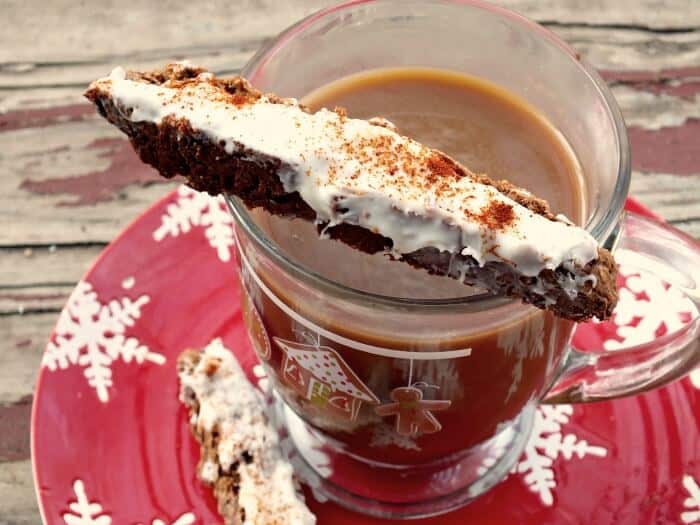 Gingerbread is one of my favorite flavors, scents, and traditions of Christmas. I love it all from the gingerbread lattes to gingerbread houses — the spicier the better. So, when McCormick asked me to recreate one of their recipes the Gingerbread Biscotti was an easy choice.
Usually Erin makes the biscotti in our family. She is the expert. Some of the flavors she has come up with are just incredible and I don't even try to compete. Actually I am hoping to get her to guest post biscotti recipes a few times. Anyway, while she is the best there are times when I want a biscotti and she isn't around to make them. So yeah, I know how.
To me there is nothing more relaxing that curling up with a cup of coffee, a biscotti, and a good book. I could spend hours with those three items and ever get bored. I like a dark roast coffee, French pressed kind of strong, and heavy cream and stevia added. Any flavor biscotti dunked and eaten is my adult version of my childhood favorite, graham crackers and milk. I like to use pretty cups and pretend I am seated in a small Italian cafe.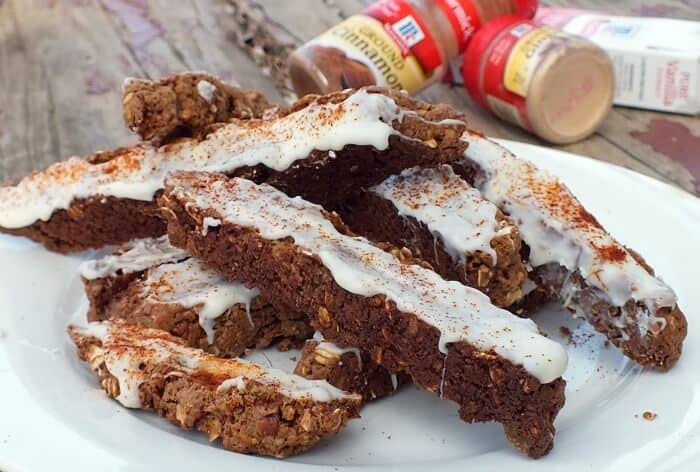 It's just one of those things, like my Nordstroms credit card, that makes me feel civilized and in control of my life. Self-deception at its finest…
So, about that gingerbread biscotti…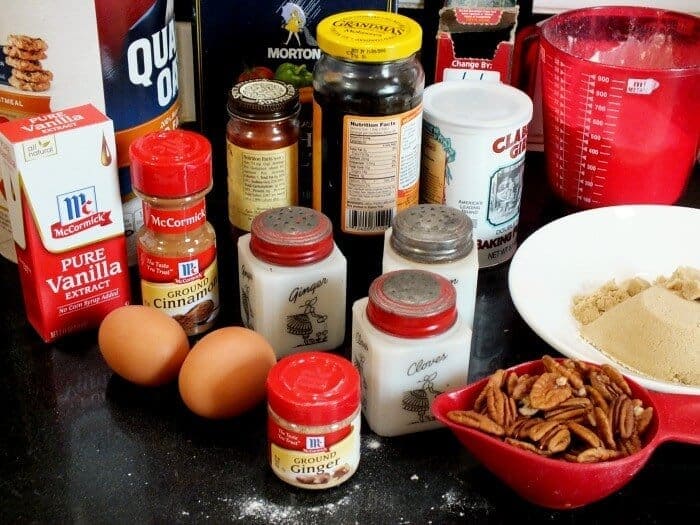 Gingerbread is hardly ever intense enough for me. Everything about me is intense and my desire for deep flavor profiles isn't any different. When I read through McCormick's recipe I knew I would want to kick it up. I added chipotle powder to the dough and dusted more chipotle on the white chocolate glaze once the biscotti was finished but while the chocolate was still hot.
Fresh spices are a must for any recipe and especially important in this one. I keep my spices in these vintage spice jars. Not only are the jars gorgeous displayed in my kitchen but the heavy milk glass keeps everything fresher longer.
I added some hot coffee to the dough because it seemed dry to me and I think coffee flavor compliments gingerbread so much. It isn't a strong flavor at all. The most important thing is to let the dough rest and the flavors blend for about 20 minutes before shaping and baking. The moisture disperses evenly and the flavors seem to be enhanced.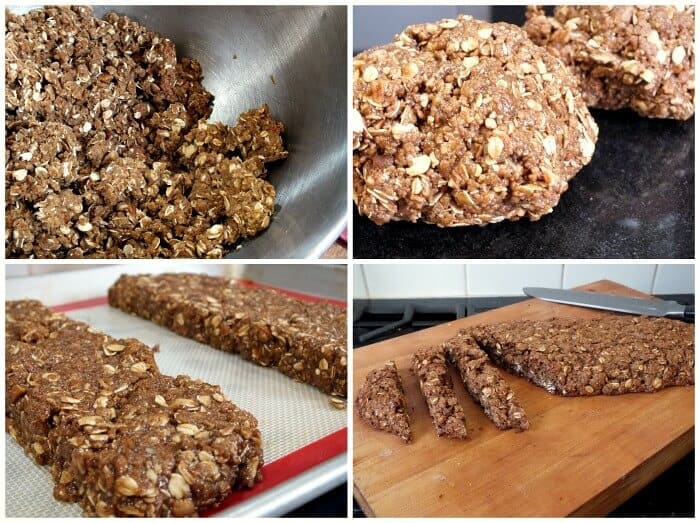 Biscotti is not difficult but it is a two step process. You form the dough into loaves and bake it. Then you cut the baked dough while it is still warm and bake it again. That second baking is what creates that crispy, crunchy texture.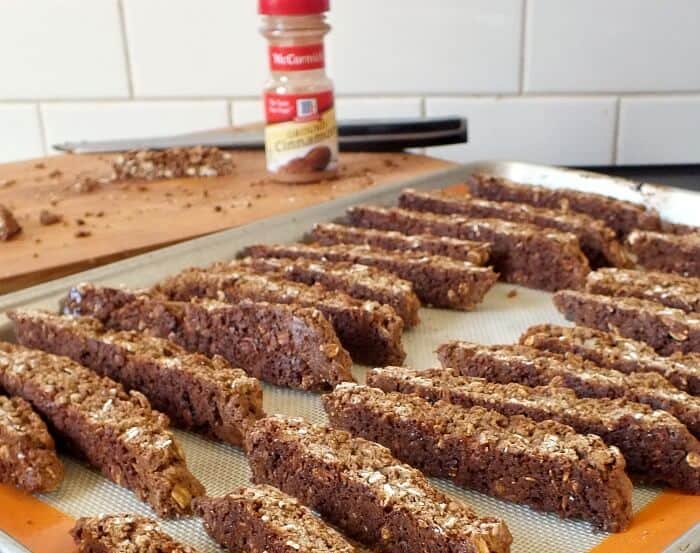 This recipe has oatmeal in it. The rolled oats give it a crumblier texture than most biscotti. If you want it to be less textured you can whirl the oats in your blender for a bit and break them down. I wouldn't blend them to a flour, however.
These will keep a week or more in an airtight container. They make fantastic gifts, especially when you pair them with some great coffee beans!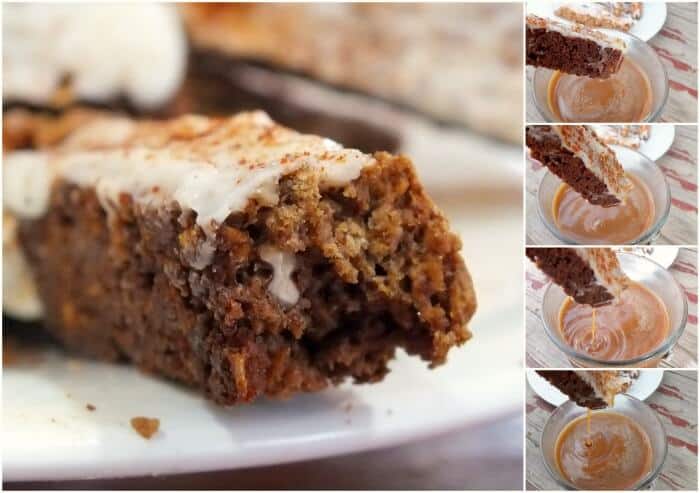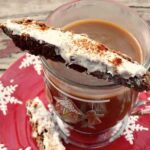 Spicy Chipotle Gingerbread Biscotti with White Chocolate Glaze
Print
Add to Collection
Go to Collections
Spicy gingerbread biscotti are perfect with coffee for an afternoon treat. Chipotle kicks up the heat and adds a nice, complimentary smokiness.
As an Amazon Associate I earn from qualifying purchases.
Ingredients
2

cups

flour

1

cup

old-fashioned oats

3/4

cup

firmly packed golden brown sugar

1

teaspoon

baking powder

1/2

teaspoon

baking soda

1/2

teaspoon

salt

2

teaspoons

McCormick ground cinnamon

1

teaspoon

McCormick ginger

1/2

teaspoon

McCormick cloves

1/4

teaspoon

McCormick ground chipotle

,

, plus more for dusting

1

teaspoon

McCormick Vanilla

1

tablespoon

strong

,

, dark coffee

2

eggs

1/4

cup

of unsulfured molasses

3/4

cup

chopped pecans

6

ounces

white chocolate
Instructions
Preheat the oven to 350°F.

Mix the flour, oats, brown sugar, baking powder, baking soda, salt and spices until they are well blended.

Set aside.

Beat the eggs, coffee,molasses and vanilla in large bowl until well blended.

Gradually add the flour mixture, beating just until blended.

Stir in pecans.

Knead gently until dough holds together

Let stand at room temperature for 20 minutes for flavors to blend. You can skip this step if you are in a hurry.

Divide dough in half on lightly floured work surface.

Shape each half into a log, about 12 inches long and 2 inches wide.

Transfer logs to greased baking sheet.

Bake 30 minutes or until golden brown and firm to touch.

Cool logs on wire rack 10 minutes.

Reduce oven temperature to 300°F.

Transfer logs to cutting board.

Using a sharp serrated knife, cut logs diagonally into 1/2-inch thick slices.

Place slices, cut sides down, in single layer on baking sheets.

Bake 12 to 15 minutes or until crisp and golden, turning biscotti over halfway through cook time. Remove biscotti to wire racks.

Cool completely.

Melt the white chocolate.

Spread on one side of the cooled biscotti.

Carefully dust with a little chipotle powder. It is easiest if you put some in your hand and take a pinch and let it fall on top of the biscotti. Don't use too much!

Store in airtight container up to 1 week.
Sign up for the emails and never miss another recipe!!
We'll never share your email or send you spam. Pinkie swear.
You might also like:
Restless Chipotle
Animal Crackers Plain and Frosted
Elsewhere on the Internet
Meyer Lemon and White Chocolate Biscotti