McKinney Bed & Breakfast is located in a 130 year old house a 10 minute stroll from the historic downtown. Whether you're looking for a romantic honeymoon spot or a quiet getaway to contemplate your life you'll feel right at home in this sunny yellow house. Each of the three guest rooms has it's own color scheme and benefits from one with a private entrance to one with brick walls beneath the plaster so you experience the quietest of quiet times.
My husband and I were invited to experience historic McKinney, Texas at no cost to ourselves. All opinions expressed are my own. A special thanks to McKinney Visitor's Bureau for all of their help in making arrangements for this series.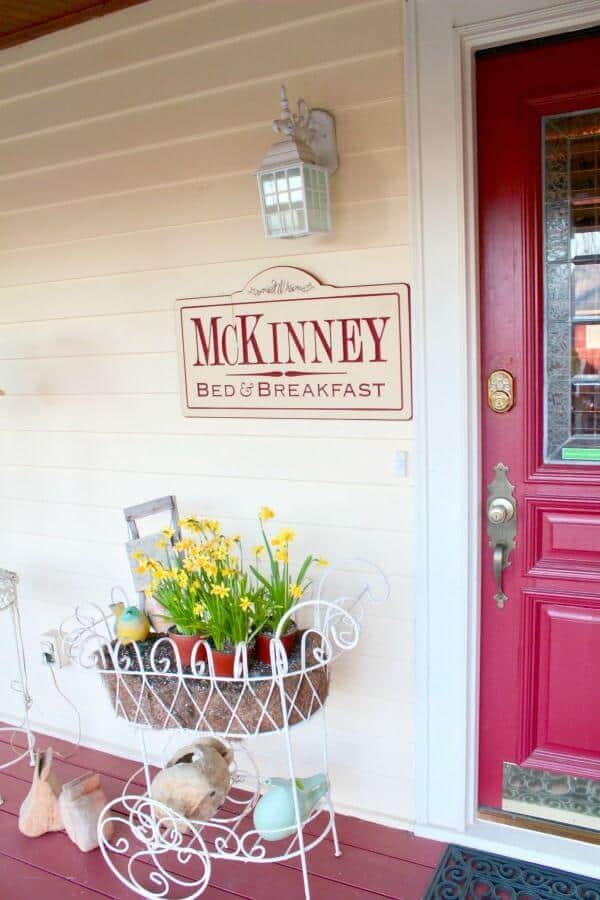 The innkeepers of McKinney Bed & Breakfast, Wayne and Vicki Hill, are full of bubbly hospitality and it seems that there is nothing you could ask for that would not be granted by them. This was the spot we stayed during our last night in McKinney and it was just as magical as the Red Gate Inn. I couldn't begin to tell you which I liked best and can only suggest you alternate between the two during your stay.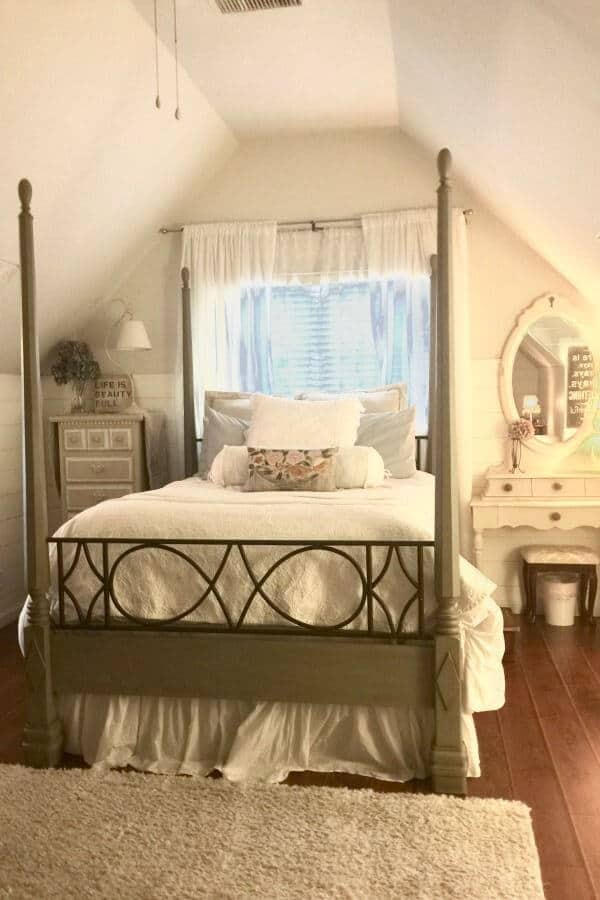 Our room for the night was upstairs, in fact the only room upstairs, and included a private sitting area outside the bedroom. Aptly named The Sweet it was like sleeping inside a giant wedding cake. The entire room is decorated in a calm sea of white, off white, antique white, cream... You get the idea. A tall, four-poster, queen size bed reigns supreme over the room and if I remember correctly (which I may not) it was a bit of a climb for this height-challenged writer. Once up on top I blissfully sank into the cloud of white and imagined that Heaven was not so different.
But.
My very favorite spot in the entire room, in the entire house, was the reading nook. Built up a little and located in one of the dormer window spaces this little bit of luxury was created for long reads on rainy days. It was not raining when I was there but I imagined it was and I couldn't help but think that my favorite character, Anne Shirley, would have had much to say about that particular little alcove lined with books.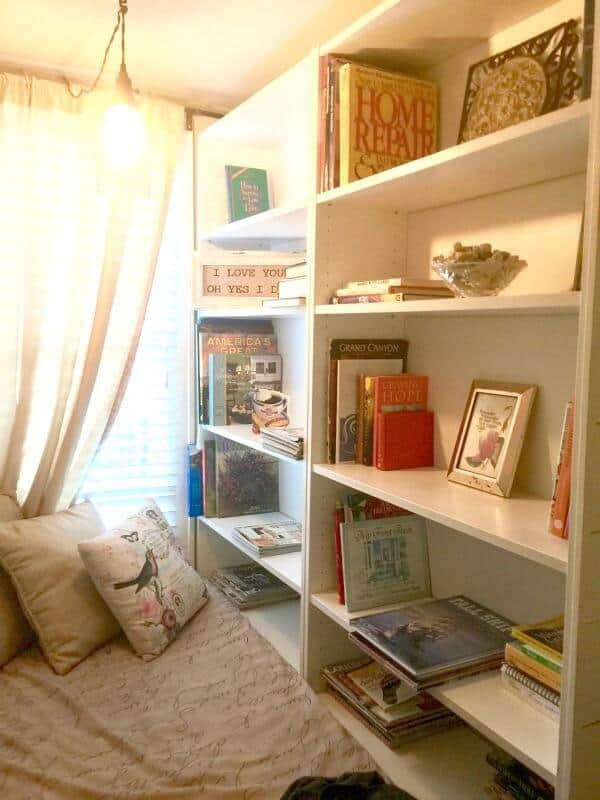 Just a little bit before breakfast, if you listen carefully from your comfy kingdom, you'll hear the tiniest rustle outside your door. When you take a peek you'll likely see a sweet little pre-breakfast tray with coffee, tea or hot cocoa (whichever you prefer) and a treat like the amazing red velvet biscotti that we enjoyed.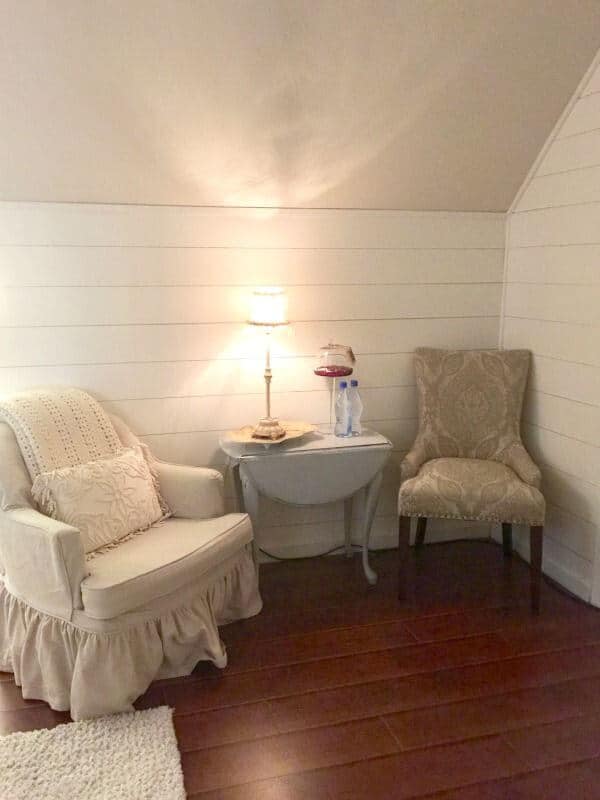 The hearty breakfast is served on your schedule if possible. Like everything else, meals here are totally tailored to your desires and Vicki is a bit like the genii in a lamp that shows up magically to make your life perfect - at least as long as you stay. There are no guarantees once you step back into the real world.
McKinney Bed & Breakfast
Address
406 Parker Street
McKinney, Tx
Contact Information
phone: 214.808.6727
In This Series: