Today (Sept 7 2010) we spent the day at the beach ay Flowers Bay in Roatan, Honduras. There have been so many new experiences for me, things I have never seen, things I never imagined I would see. The first thing that struck me was the absolute incredible, amazing colors in the water. I can't even describe it!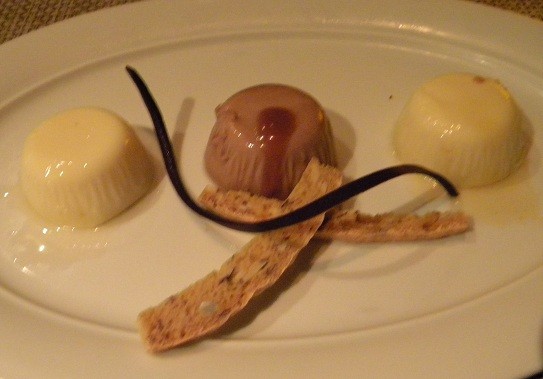 Once we got off the ship I was struck by the extreme poverty of this country. We took tour buses something like 20 miles to the beach and during that time I saw some of the most heartbreaking sights that I have ever seen…and I suspect the people in this area are considerably more well off than those further inland. Houses that were without windows, that had outdoor toilets, that had holes in the metal roofs… I watched as a woman washed clothes by hand in three washtubs. I do have images but they are on Marc's computer and I will go through them once I get home.
The Beach Excursion at Flowers Bay
The beach at Flowers Bay was lovely…and I didn't know that the water was absolutely smooth and without waves. We spent the afternoon swimming in that clear, turquoise water and enjoying (maybe a little too much) sun.
The sand was bright white against the blue of the sea and the sky – it was breathtaking. I always wanted to lie on the beach and drink pina coladas and believe it or not, Flowers Bay was so beautiful I totally forgot. Maybe someday…
Dress Up Dinner on the Ship
Afterwards we went to dinner, dressing up for the occasion. I wore my red dress and red shoes…and realized that I have totally gained weight on this trip. UGH!
We ate at La Cucina, an Italian restaurant on board the ship. It is one of the dining areas where you have to pay a cover charge. The food in these areas is better, generally, than the other dining areas. We were served a variety of breads, including sundried tomato bread that was delicious. I ordered the Insalta which consisted of baby greens, figs, Parmagiano, Prosciutto, and a balsamic vinegar dressing. It was delicious, and I especially liked how the figs and balsamic complemented each other.
The cheese tortellini in a pesto cream sauce was o.k. I was not thrilled with it; the pasta was a little dried out as if it had been held for too long and then dipped in warm water to heat up. You know what I am talking about, right? It was on par with Olive Garden… not bad…but not five star Italian, either.
I followed that with a Chianti and Ossobuco Gremolata served with polenta. The polenta was great, creamy and cheese and the Ossobuco was tender and flavorful. I let marc have a bite and he loved it until I told him it was veal shank. Then? Not so much.
I finished with a panna cotta tasting…which consisted of three panna cottas: chocolate, amaretto, and lemon. I wasn't thrilled with the texture and the flavor left a lot to be desired, it was rather delicate as far as flavor goes…and not in a good way.
If you have followed all along you will be glad to know that the food in the regular eating areas has improved as the week has gone on. It is much better than at first. Things seem to be leveling out and crowds are being handled better.
A Cruise Vacation Is Unique
Marc keeps asking me if I am enjoying myself. I am in so many ways. A cruise is so different than the life that I usually live. People fascinate me and there are certainly a lot of people to watch. I am not used to not doing anything… and frankly, people who spend thousands of dollars to go on a cruise and then sit in the casino and get drunk and feed money into slot machines disgust me. It is certainly their right to do so…but how sad to allow so much life to pass you by.
Oh! I saw two firsts at the beach. I saw my first thong bathing suit… and my first topless sunbather (woman). I was glad that my kids weren't with me in both cases… I sorta wished Marc wasn't…LOL! I guess if you ARE going to wear a thong bathing suit it would be good to make sure that you are not over 25 and dealing with hail damage on your buttocks, you know? I mean what looks good on a svelte 18 year old who has never given birth is quite different than what looks good on those of us who have lost 25 lbs overnight, if you know what I mean…
So… I am having a great time… Miss working, miss my kids… but I am learning to relax!
Love ya!
Marye