This crispy Brussels Sprouts recipe is from Chef Michael Cerrie, the hardworking genius behind the menu at Stella San Jac in Austin, Texas. I was an invited guest at the Westin Austin Downtown and treated to a meal at the restaurant. All opinions are my own.
For this recipe you'll need: Brussels sprouts, candied jalapeños, sherry vinaigrette, orange zest, liquid from the candied jalapeñosWhile I was staying at the Westin Austin Downtown I had the privilege of meeting Chef Michael Cerrie and chatting about (what else?) food.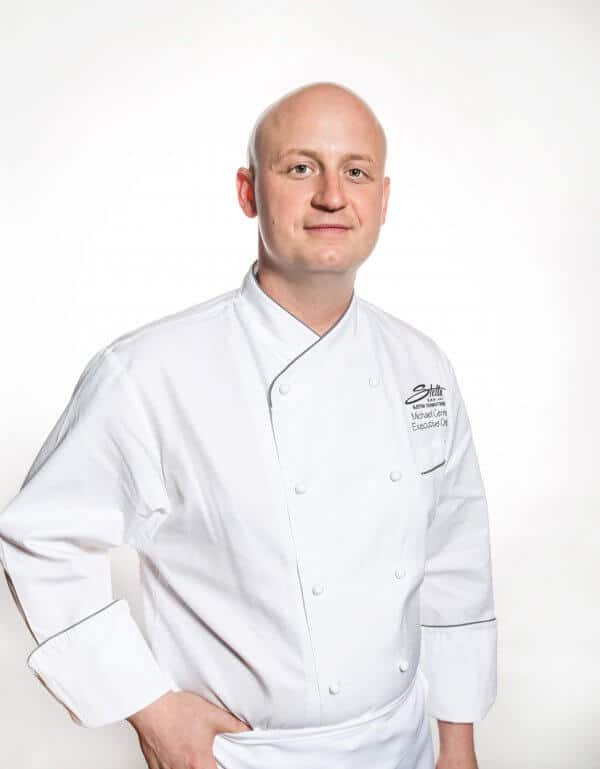 Have you ever been looking forward to an important moment only to have everything go haywire on you?
I was preparing for the interview I had planned to live stream on Facebook when it became apparent the front microphone in my iphone was not working. It's still not working and SIRI is on strike… I blame the terrible names I call her sometimes. Plan B it was, doing the interview from behind the camera, but I can tell you it rattled me. I don't change gears well and changing a plan at the last minute completely trashes my mind.
Video Interview with Chef Michael Cerrie
The interview is a couple of minutes and then there is footage if Chef Michael creating this dish. I think you'll enjoy it. I hope you do.
How cool is that?
I think grandmothers are responsible for inspiring a lot of people to cook good food and I try to keep that in mind when my grandkids are here. I hope that I inspire them in some way. 🙂 It wasn't a surprise to me that Chef's grandmothers were part of his love of cooking!
Chef Cerrie told me that his family came to America as Sicilian immigrants. Like many people of that generation they didn't waste anything but canned any excess vegetables and fruit that they had. They grew everything that would grow in Pennsylvania and he learned how much effort goes into the food that ends up on the table.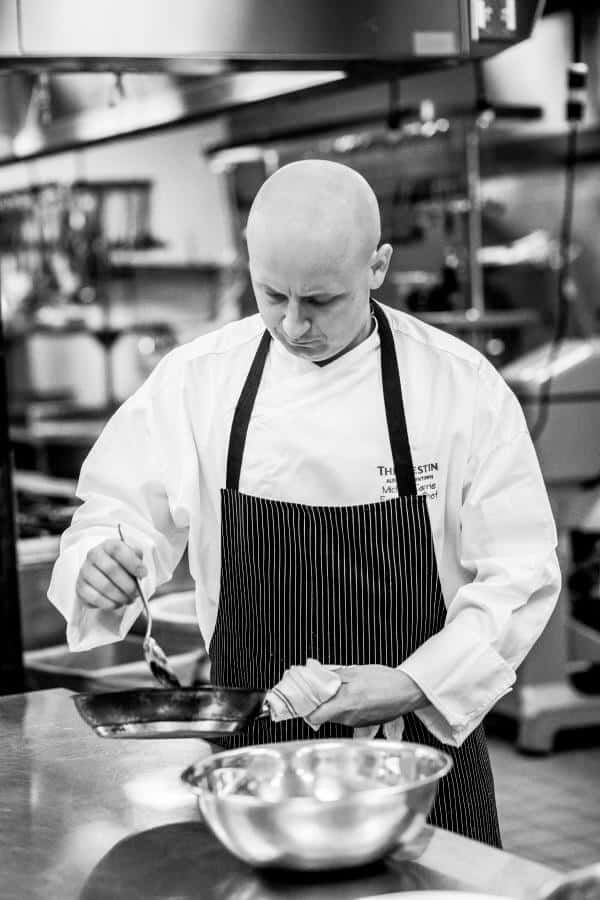 His cooking reflects that, I think. The dishes are simple and straightforward, allowing the natural flavors and textures to take center stage. Chef Michael chooses as many of the ingredients as possible from local sources and the fresh flavors and vibrant colors reflect that commitment to real food.
One of the many things that impressed me about Chef was his quiet, humble demeanor. Although he has cooked for celebrities and top restaurants, plus been named "One of Austin's Most Innovative Chefs" in the Huffington Post, he is warm and friendly in person. Some people get flustered by movie stars but for me it's really great chefs. Even so, Chef Cerrie was easy to talk to and obviously very passionate about great food.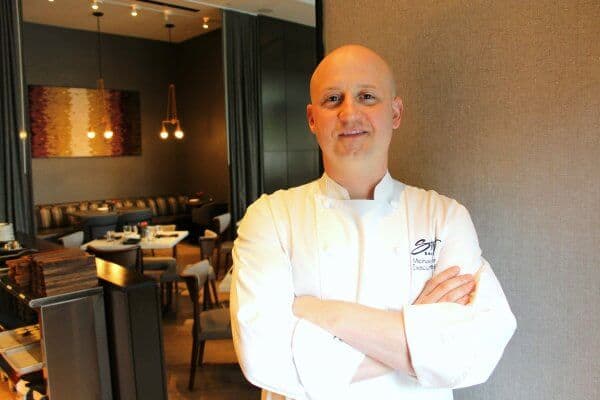 Chef Michael's Crispy Brussels Sprouts Recipe
My favorite dish of the night was the Crispy Brussels. This dish is a mouthwatering mixture of Brussels Sprouts fried and tossed in a sherry vinaigrette along with candied jalapeños. I was happy that my husband won't touch a Brussels Sprout because I got them all myself.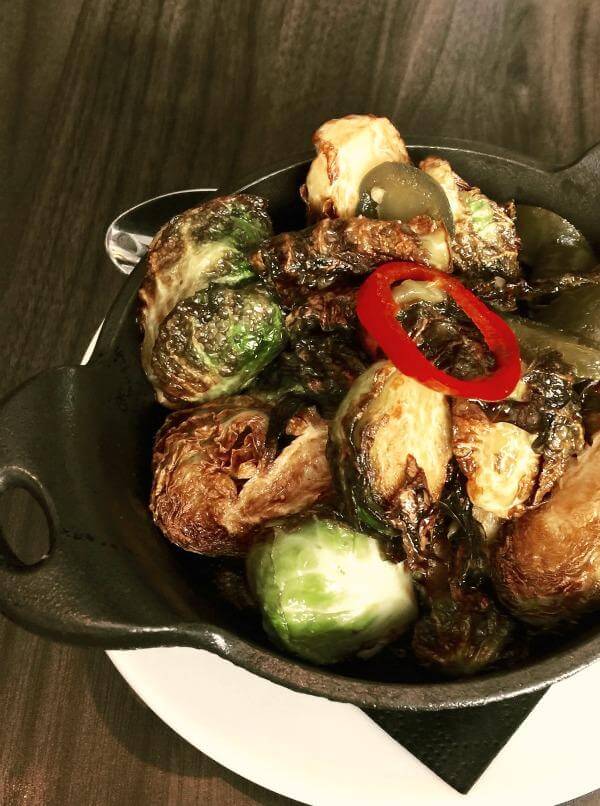 Chef was kind enough to share the recipe with me so that you can try your hand at this amazing dish. AND next time you're in Austin be sure to head to Stella San Jac at the Westin Austin Downtown and order a batch of them from the menu. SO good!!
Other posts in this series –
Keep up with Stella San Jac on Facebook and Instagram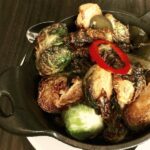 Crispy Brussels Sprouts Recipe from Chef Michael Cerrie
Print
Add to Collection
Go to Collections
Sweet, tangy, spicy... it's all here in these super yummy crispy Brussels sprouts! This dish is served at Stella San Jac in San Antonio Texas and it's my favorite thing on the menu!
Servings
2
appetizer servings
As an Amazon Associate I earn from qualifying purchases.
Ingredients
7

ounces

Brussels Sprouts

1

ounce

Sherry Vinaigrette

1

teaspoon

Orange Zest

1

tablespoon

juice from the candied jalapeños
Instructions
Fry Brussels sprouts in 350F fryer until golden.

Toss with jalapenos in juice, sherry vinegar, orange zest and salt and pepper to taste.

Mound them in a bowl to serve.
Sign up for the emails and never miss another recipe!!
We'll never share your email or send you spam. Pinkie swear.
Brussels Sprouts recipe image taken by Marye Audet
All other images by Westin Austin Downtown/Stella San Jac – Used with permission