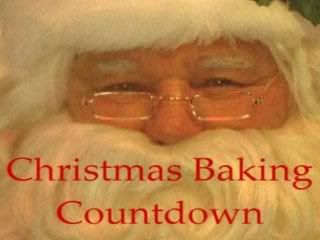 Remember the Chocolate Whoopie Pies I posted the recipe for last summer? Well these are a more festive version made with pumpkin.
I can't imagine the Holidays without the smells of pumpkin, ginger, cinnamon, clove, and other spices. It just seems like those scents and flavors hold the key to unlock the Christmas Spirit in the Scroogiest of Scrooges. The pumpkin cookie is spicy and tender and the filling is creamy and resplendent with minced candied ginger. I suggest sprinkling the dough with green and red sprinkles before putting in the oven, or totally gilding the lily and topping the cooled cookie with melted white chocolate and THEN sprinkling with the Christmas sprinkles, or even whote edible glitter.. Either way these are a delicious addition to a cookie tray.
To make this ahead you can do one of two things:
1. Drop the cookies by tablespoonfuls on the cookie sheet and set in the freezer to flash freeze. When frozen store in a ziploc in the freezer. Bake according to directions allowing an extra minute or so to get done.
2. Bake the cookies and freeze them without filling. Fill when needed. This can make it a little easier to fill them.
How ever you decide to do it be sure try them. Different and delicious!
3 cups flour
1 tsp. baking powder
1 tsp. baking soda
1 tsp. salt
1 tsp.cinnamon
1 tsp.ginger
1/2 tsp. ground cloves
2 1/2 cups brown sugar
1 cup vegetable oil
2 eggs
2 cups solid pack pumpkin or fresh pumpkin cooked, sieved and drained well.
1 tsp. vanilla
Combine dry ingredients in a mixing bowl. Set aside. In another mixing bowl, cream together sugar, oil, eggs, pumpkin and vanilla. Add dry ingredients and mix well.Drop by rounded tablespoons full onto ungreased non-stick cookie sheets or silpat coated sheets, and bake 350° for 10 to 12 minutes or until the centers of the cookies spring back when lightly pressed. Cool thoroughly before filling.
Filling:
4 tablespoons unsalted butter
4 oz cream cheese
1 c confectioners
pinch salt
1/2 tsp vanilla
2 tbs minced candied ginger (more or less to taste)
Beat the butter and cream cheese together until fluffy. Add the rest of the ingredients and beat until fluffy.
Spread filling on one cookie, top with another one.
Makes about 18-20